In this article, let's cover how the transcription credits, storage, and rate limits apply across the Free, Pro, and Business tiers in Fireflies.
What is Fireflies.ai?
Fireflies is an AI meeting assistant that joins your meetings and takes notes for you. Our AI assistant's name is Fred. It will join the meeting as a participant with the fred@fireflies.ai email and then capture, transcribe, summarize, and send the notes afterward.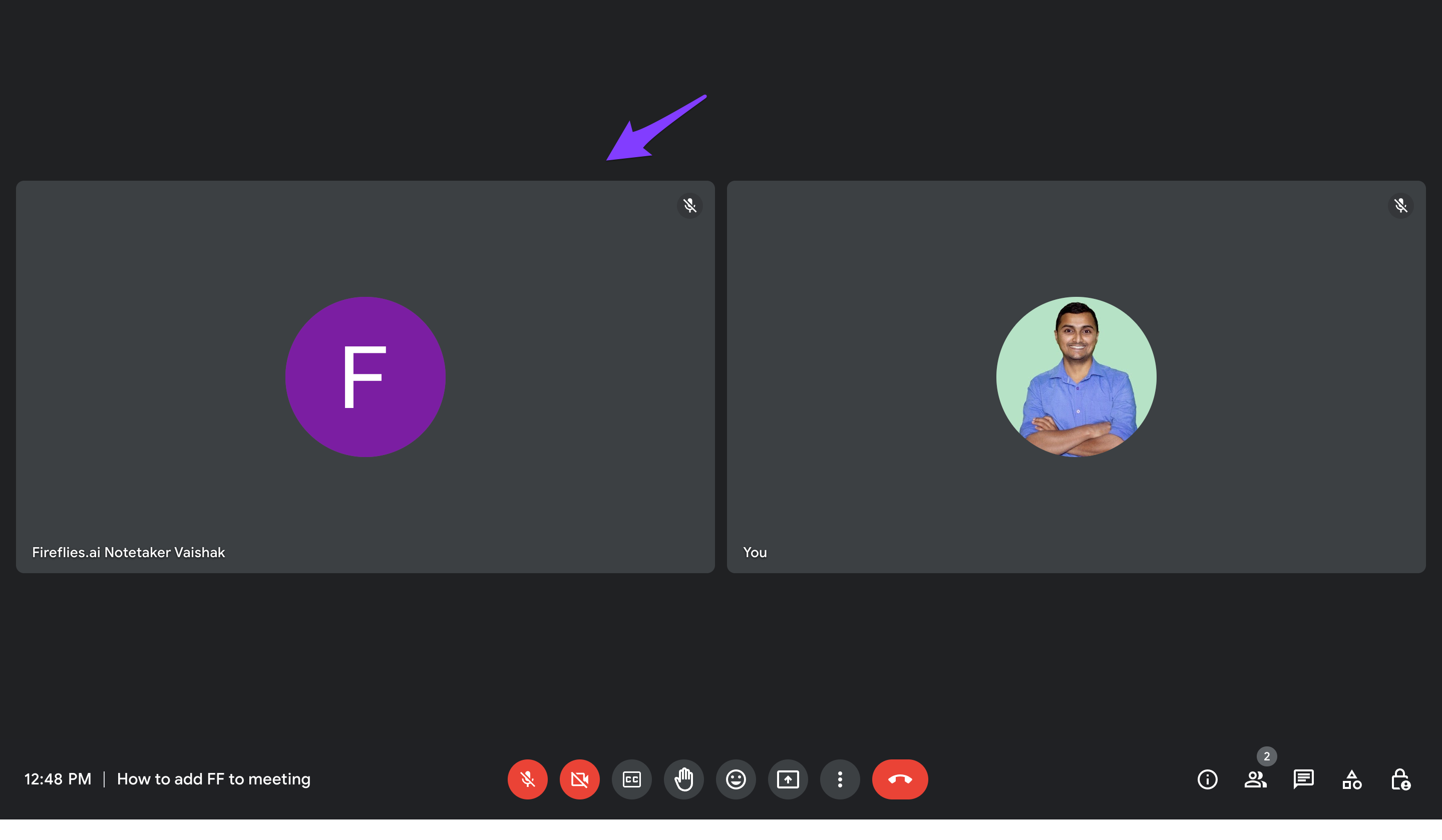 Usually, within five to ten minutes after the meeting, you'll have your notes and you can review everything and stay on top of your conversations, whether that is a sales call, a team meeting, or a hiring interview.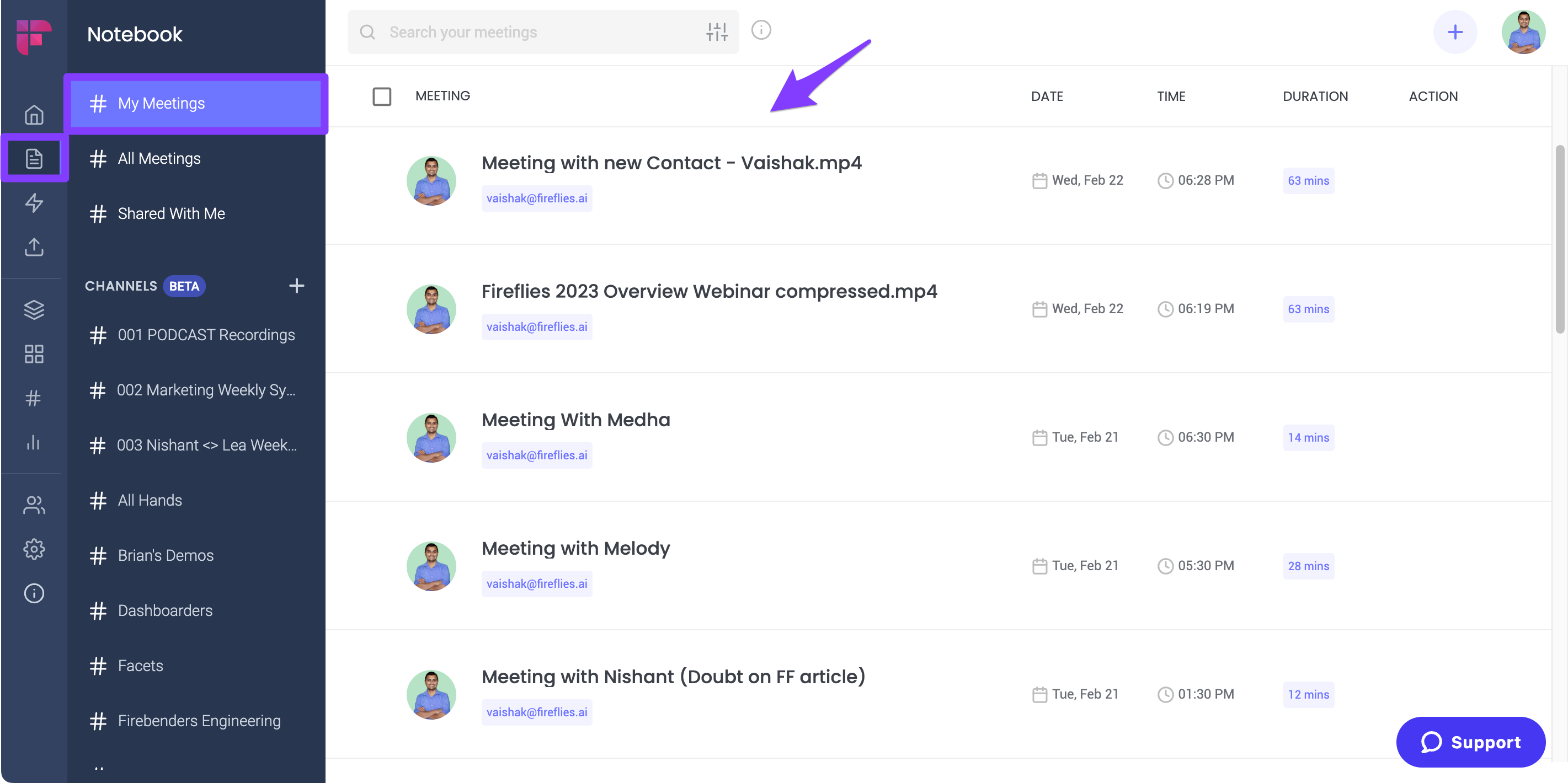 Related Article: How to invite Fireflies to your meetings?
Everything about the transcription credits
1. What are transcription credits?
A transcription credit allows Fireflies to transcribe your meeting audio into text. For transcribing one meeting, Fireflies consumes one credit.
Related Article: How to download your meeting transcript
2. How many credits do you get on Fireflies?
Here's how many credits you get across the different plans in Fireflies.
| | |
| --- | --- |
| Plans | Transcription Credits |
| Free plan | You get one to three credits based on how you've signed up for Fireflies. |
| Pro & Business plan | Unlimited transcription credits |
3. How to get more transcription credits?
You can get more transcription credits by upgrading to a paid plan or by inviting more team members to your workspace
Related Article: How to invite more team members to your workspace
Everything about the Storage Limits
1. What are storage limits?
Storage is the sum of all meeting minutes stored in your Fireflies Notebook—whether it is audio files you uploaded or the live meetings you transcribed. It's calculated based on mins/seat.
2. What is the total storage limit across the plans?
| | |
| --- | --- |
| Plans | Total Storage Limit (per seat/user) |
| Free plan | 800 mins/seat |
| Pro plan | 8000 mins/seat |
| Business Plan | Unlimited for the team |
3. Is the storage limit recurring or fixed?
The storage limit is the all-time total storage limit for you and your teammates. It's similar to the cloud storage limit for an online storage system like Gdrive or Dropbox.
There is no monthly rate limit on storage.
4. How to increase my storage limits?
Similar to transcription credits, you can increase your account's storage limit by inviting people to your team workspace.
This is only applicable to Free and Pro plan users since Enterprise and Business plans have unlimited storage.
5. How does shared storage work for teams?
Storage within the team workspace is shared among all the teammates
Free & pro plan users have storage per seat basis, the more teammates you add in your team the more shared storage you would get

For example, Your team is on a pro plan and you have 4 members within your team.
Now your total team storage would be 8000*4 = 32,000 mins which would be shared among all your teammates.
6. What happens when I hit the storage limit?
Your future meetings will be captured, however, you will need to delete files from your notebook to be able to access them.
Everything about the Rate Limits
1. What are rate limits?
Rate limits apply when you want to transcribe your past meetings or upload multiple audio or video files on Fireflies.
Rate limits apply to users in the paid plans. (Pro and Business Tier)
If you're on the Free plan, you'd need to upgrade to a Paid plan to upload and transcribe multiple files easily.
2. What are the rate limits across all the plans in Fireflies?
Plan
Rate Limit
When does it apply?
Pro/Business Tier

Free for up to 2000 minutes/month/user.

Beyond this, transcription minutes cost $0.03/min

This applies if you are using some other platforms which include:

Audio & Video file uploads from the dashboard
API for Audio Upload
Zapier Audio Upload
Dropbox, GDrive, Onedrive, and other storage apps
Transcribe Past Meetings

Enterprise Plan

Unlimited

Not applicable
Note:
There are no rate limits for using the meeting bot, chrome extension, or dialers on a monthly basis
The number of minutes is calculated based on the duration of your audio files. It resets at the beginning of every month.
The unused transcription minutes do not roll over to the next month.
3. How to increase the rate limits?
You can increase the limit of the transcription minutes by inviting your colleagues to your Fireflies workspace.
When you do that, you get a pool of transcription minutes. For example, if you have 3 team members in your Fireflies workspace, your total transcription minutes per month will increase to 2,000*3, which is 6,000 minutes.
4. Can I get past meetings on the Free tier transcribed when I upgrade to a paid plan?
Yes, if you had meetings on the free tier you can have those meetings transcribed after you upgrade to a paid plan.
You can use your monthly past meeting transcription limit of 2000 mins to transcribe those past meetings. Once you exceed the monthly limit, an additional overage of $0.03/min will be applied to those past meetings.
5. What's the difference between storage limits and rate limits?
Storage limits are the sum total of all the meeting minutes stored in Fireflies. Rate limits is the limit imposed on transcribing your past meetings or audio uploads.
Hope this article explained transcription credits, storage and rate limits for meetings. If you've any further questions about Fireflies, feel free to drop an email at support@fireflies.ai