ClickUp is an all-in-one application that allows you to manage work and collaborate with your teammates. The Fireflies integration creates tasks based on topics discussed during your conversations.
How to Integrate ClickUp with Fireflies
Log in to your Fireflies account and then click Integrations on the main menu found on the left. On the Integrations page, click on ClickUp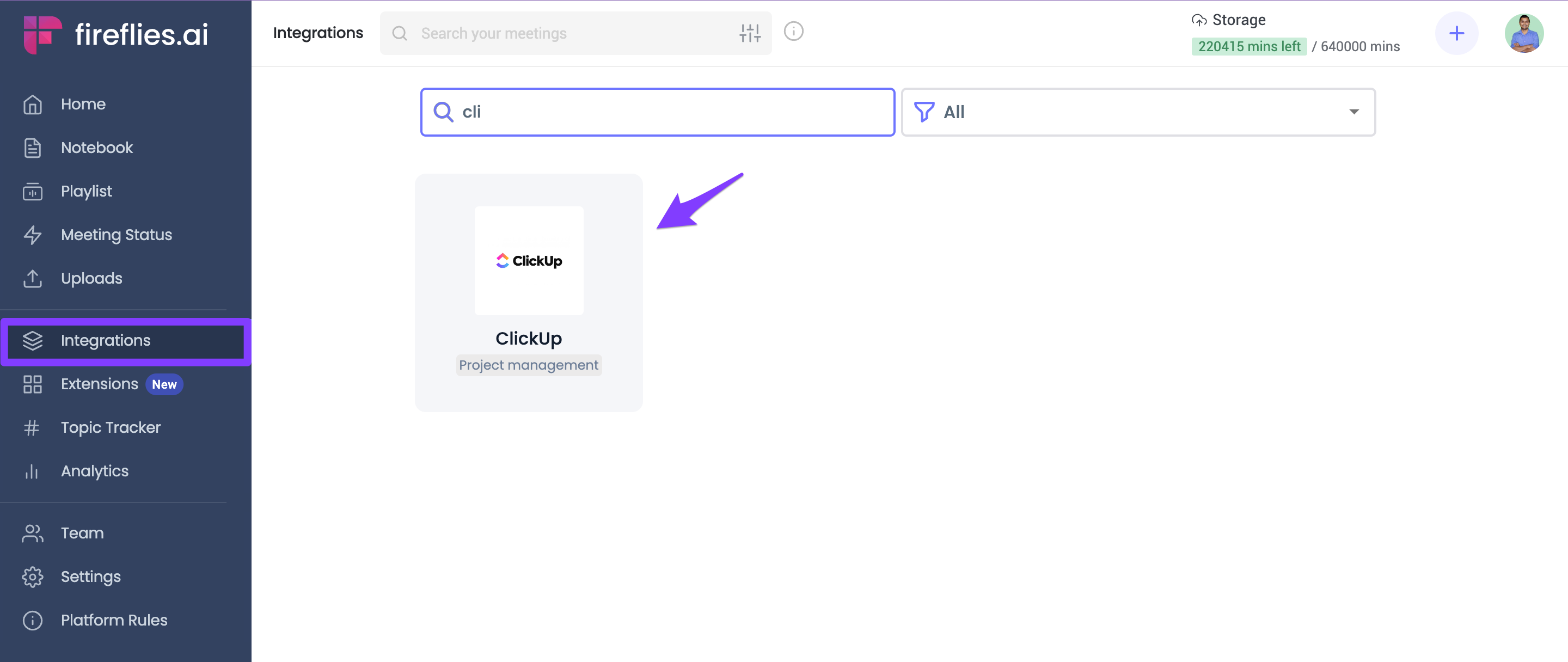 Click on the

Connect

button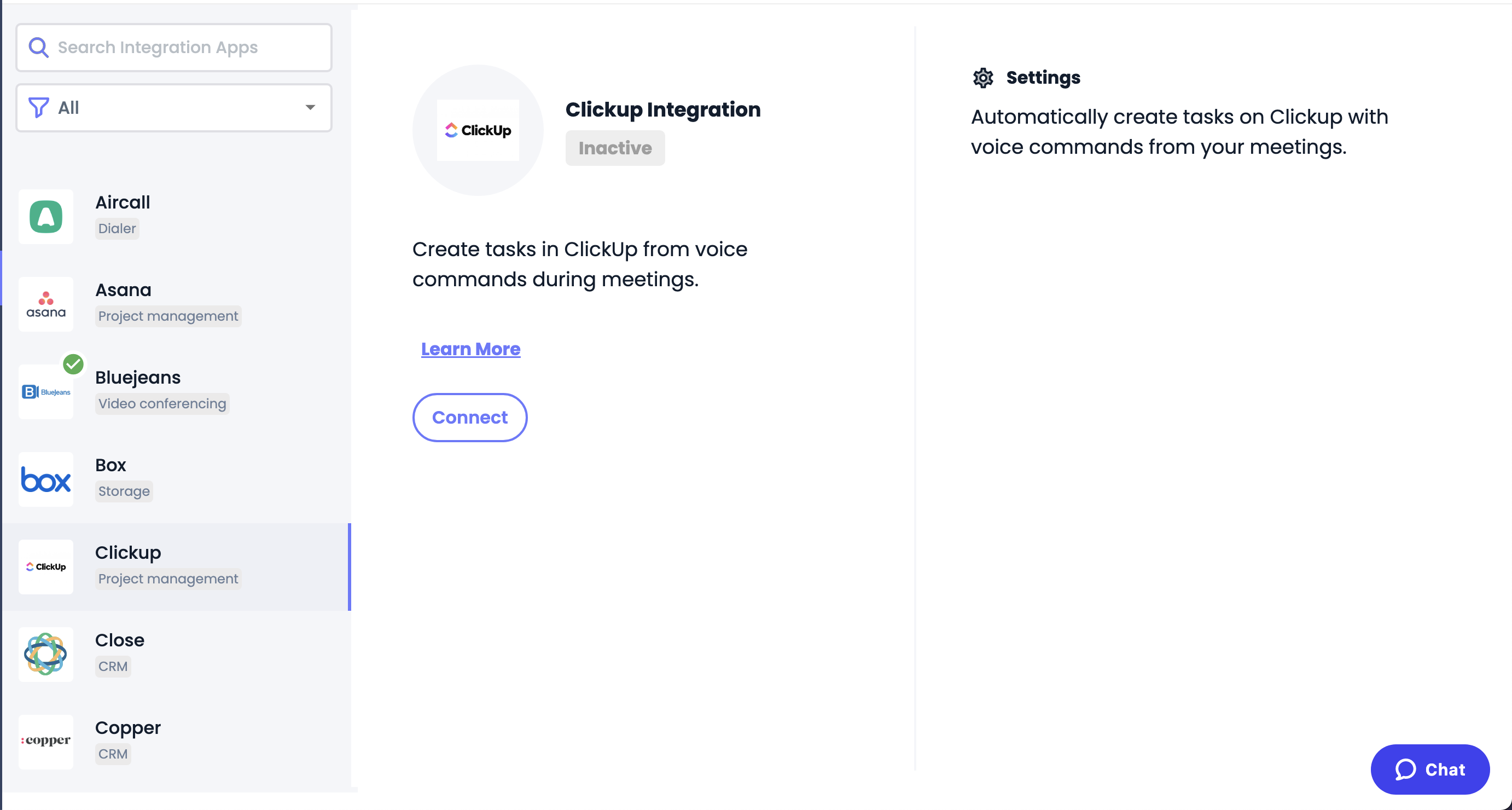 You'll be redirected to ClickUp where you will have to log in and select your ClickUp workspace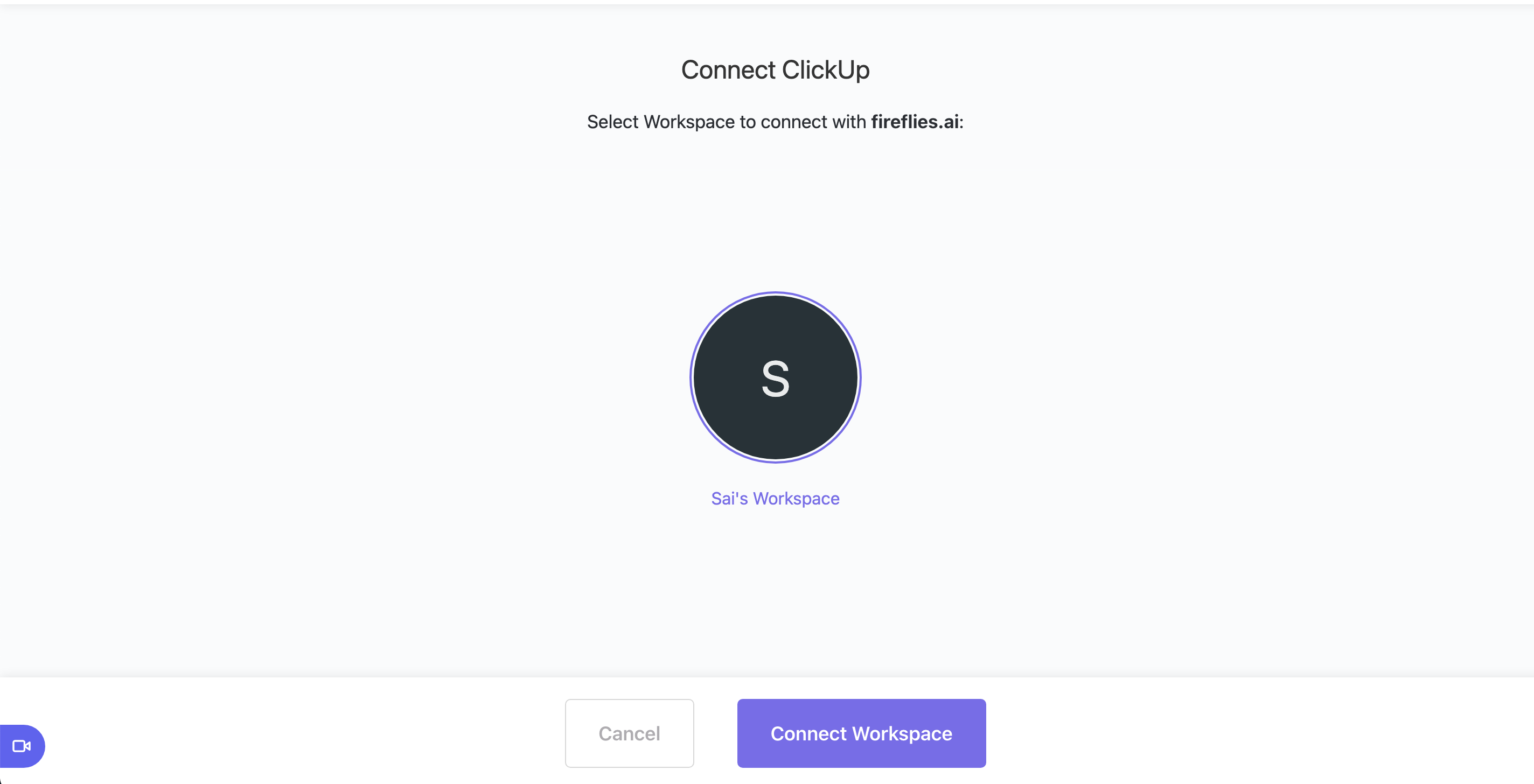 You have successfully enabled the ClickUp integration. You'll notice the Active badge and a green tick on the ClickUp integration.
Settings to automatically create tasks on ClickUp
Select the relevant Space and Folder on ClickUp. If you do not have any folders, you should select the option "None"

Select the List under which the task should get created.

It is mandatory to select at least one Topic so that Fireflies can create items based on mentions of these keywords. Voice commands are the default Topic that will be selected by default.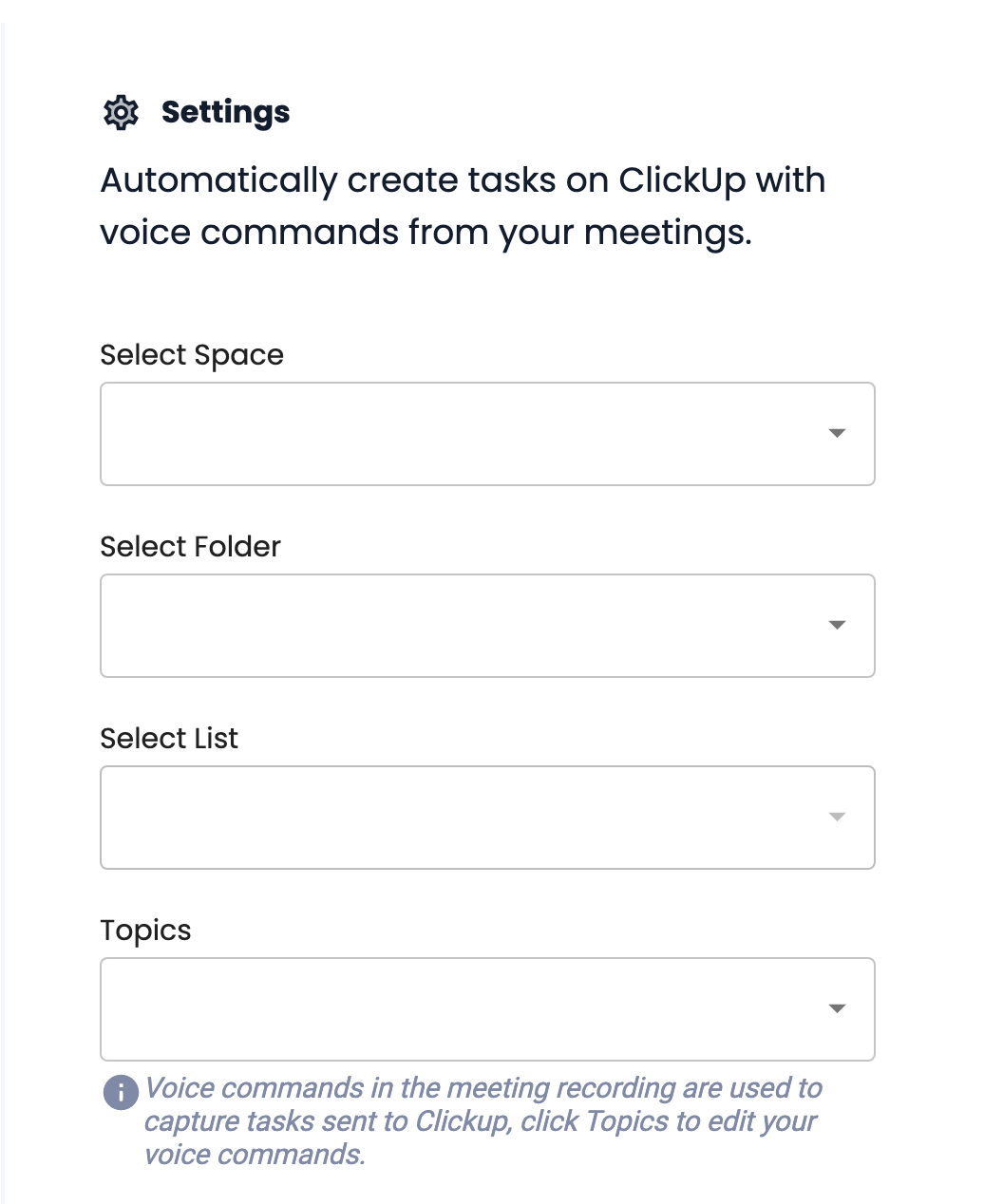 Based on the topic trackers you have created, tasks would be created within your ClickUp account under the chosen Space and list. Learn more about creating topic trackers.

Once you've defined topic trackers, depending on the keywords that you mention on the call tasks will get created within ClickUp. For example, mentioning the phrase remind me will create a task within ClickUp, since the keyword is included within the default Voice Commands topic tracker.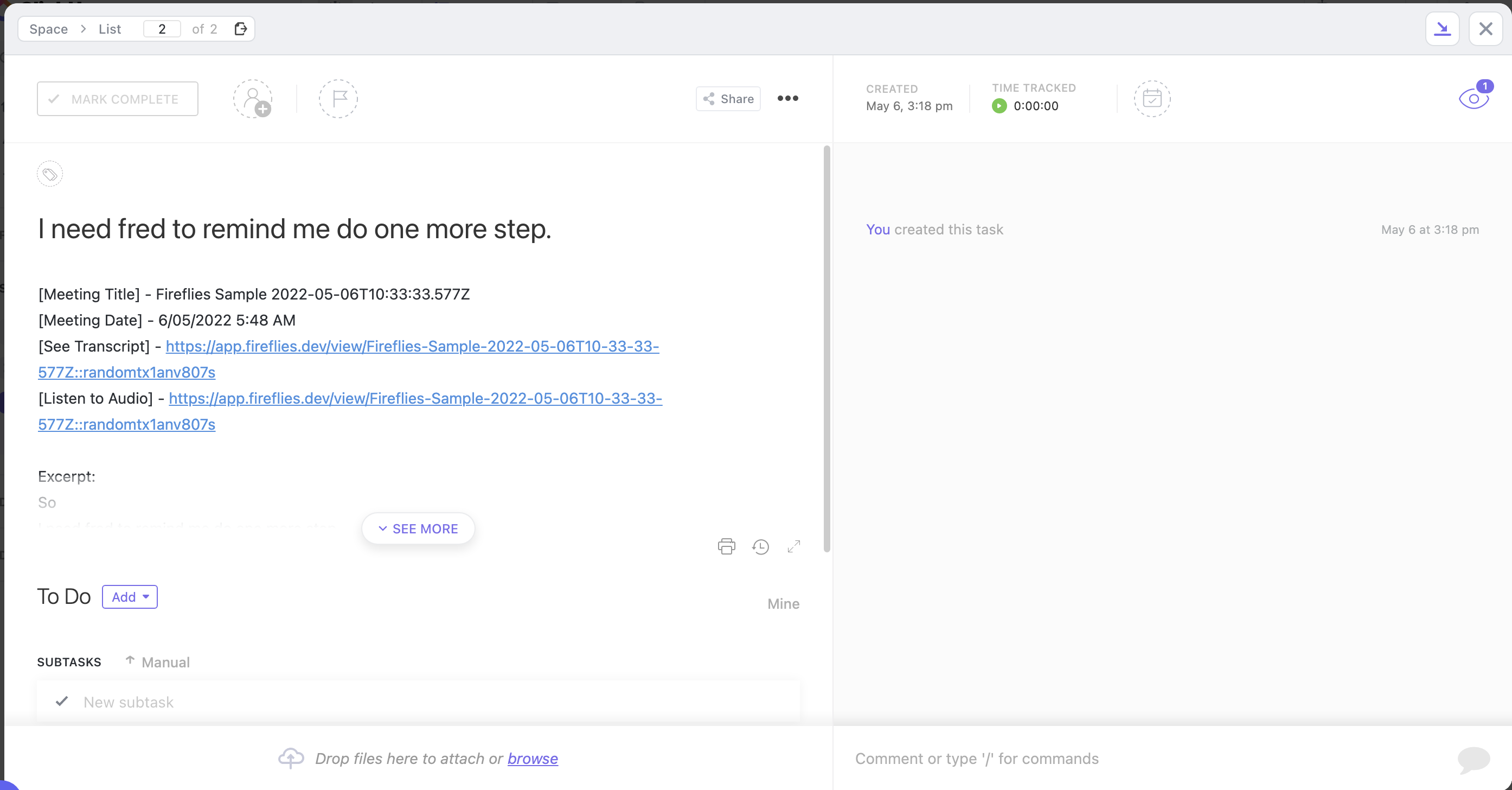 Hope this article helped you to integrate ClickUp with Fireflies. If you've any questions related to Fireflies, feel free to drop us an email to support@fireflies.ai