In this article, let us see how to change the names of Speakers.
How to Change the Names of Speakers
Fireflies allows you to edit your transcripts as well as change the names of speakers. The system is able to differentiate multiple speakers.

Log in to your Fireflies account and then click

Notebook

on the main menu found on the left.


On your Notebook, click the meeting you want to access.

To change the Speaker Names, click on the pencil icon next to the speaker's Name.

You will find a list of all the Speaker names. You can select from any of these existing speaker names.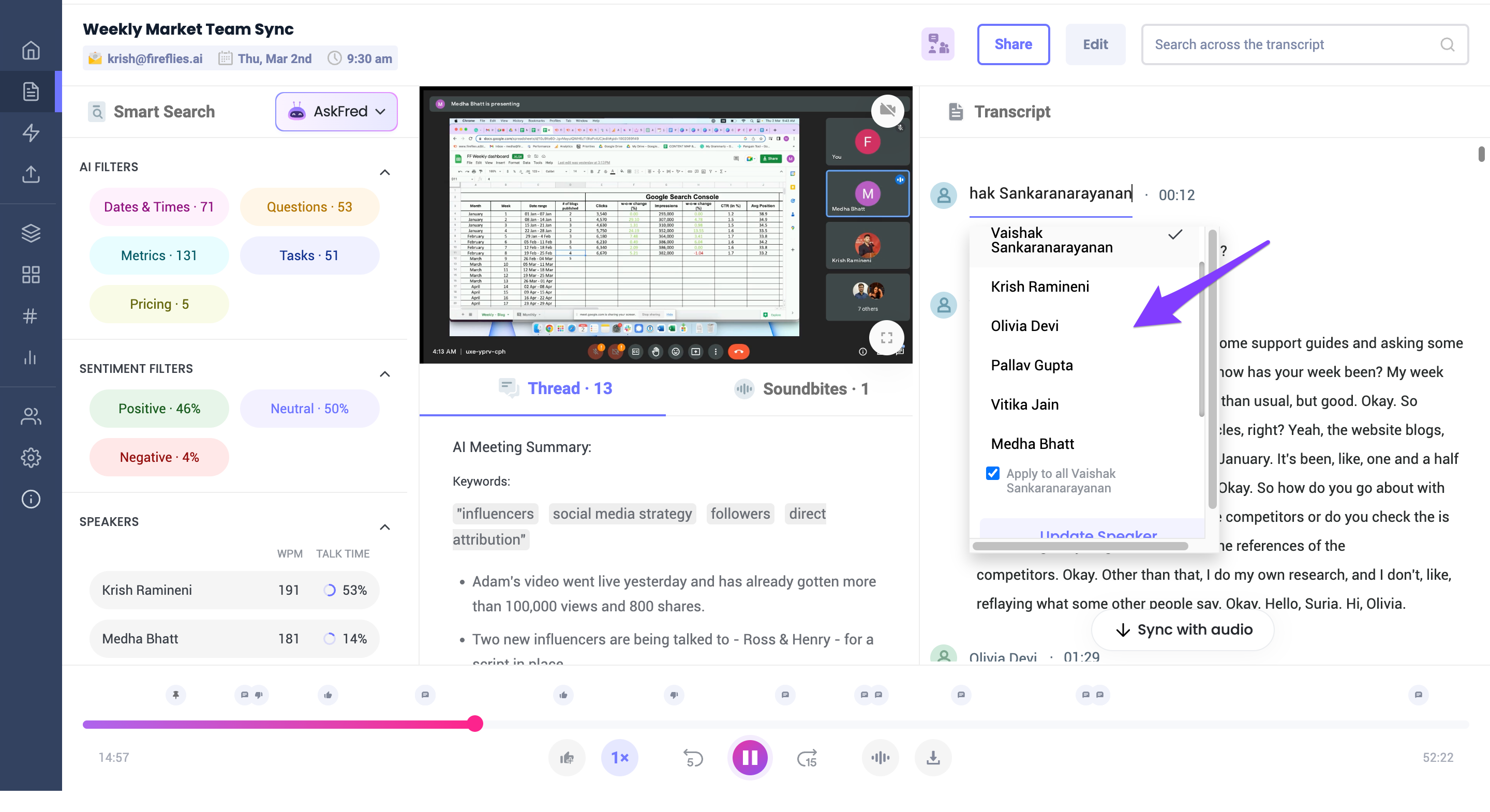 In case, you don't find the speaker name listed, you can simply select the entire Speaker name and replace it with the new name.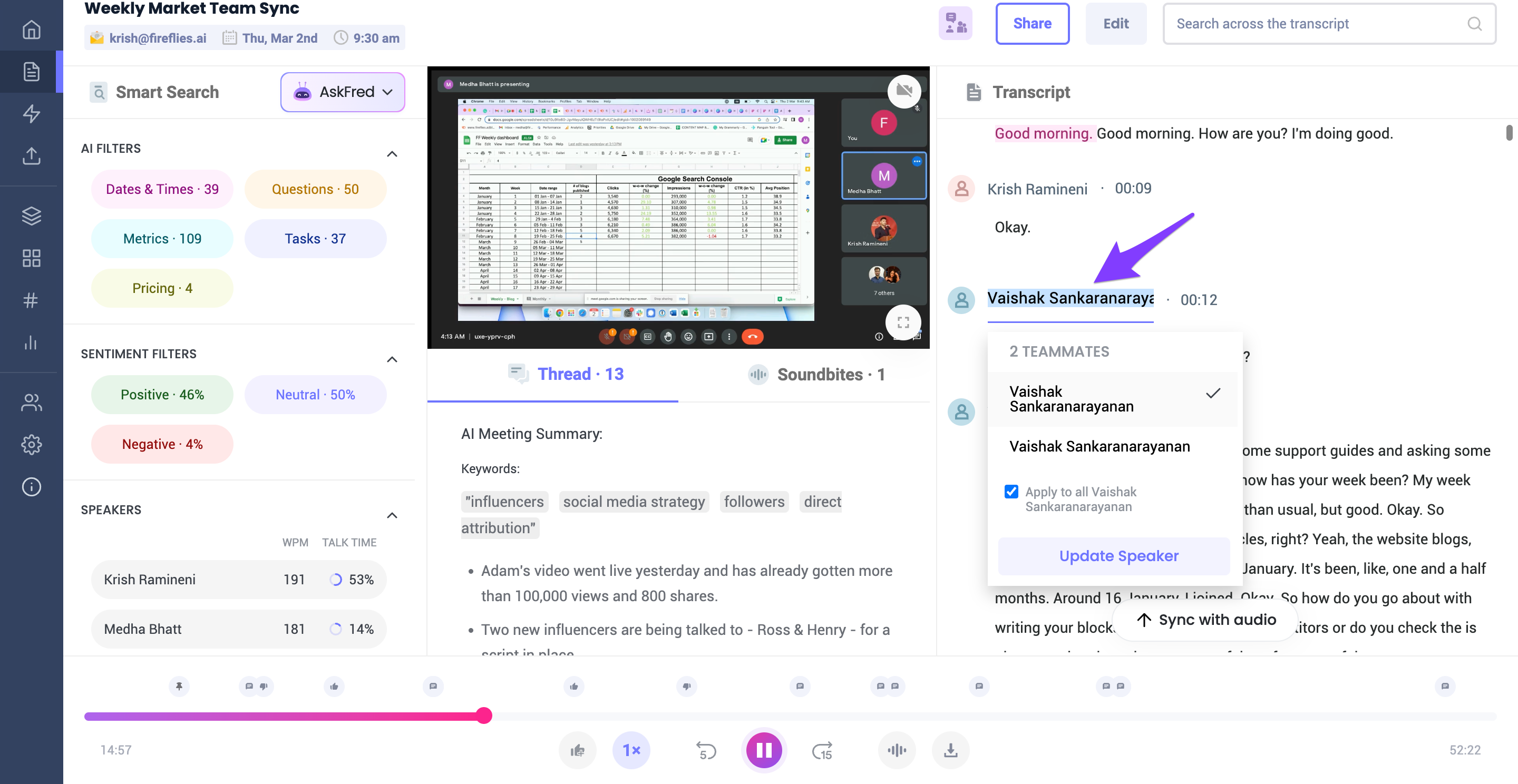 Note that by default, this change will reflect in all places where the old speaker name appears. If you don't want that, you can uncheck the Apply to all <speaker name> checkbox and click on Add Speaker.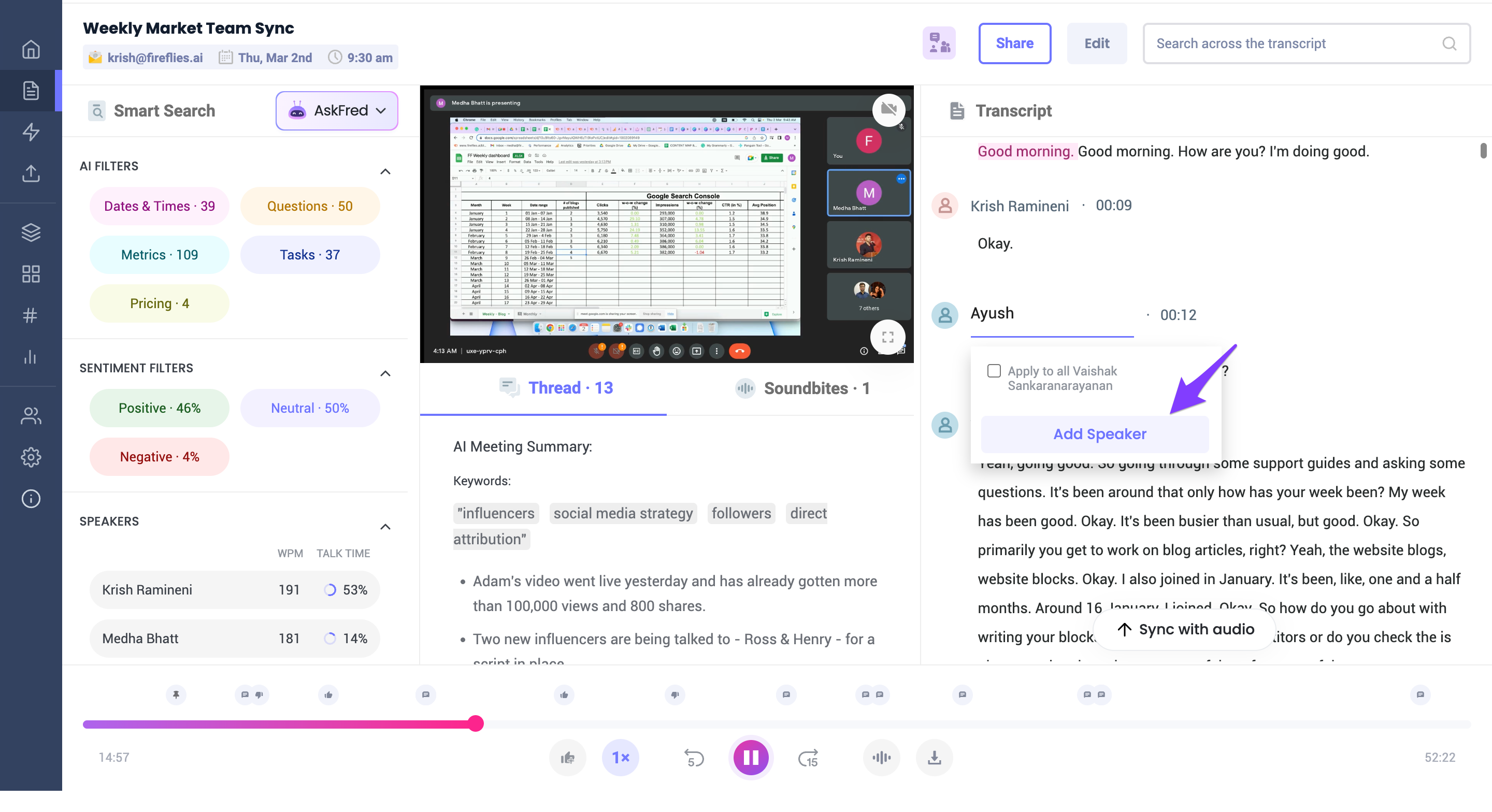 Hope this article, helped you to change the names of speakers. Next, you can learn how to organize meetings using the Fireflies Notebook and Channels.
If you still have any questions on using Fireflies, feel free to ask your questions here.