Fireflies allows you to edit your transcripts as well as change the names of multiple speakers. The system is able to differentiate multiple speakers.
Log in to your Fireflies account and then click

Notebook

on the main menu found on the left.




On your Notebook, click the meeting you want to access.




On the meeting page, the transcription is found on the right section. To start editing the transcript, click the Edit Transcript button.




Click on the headline (next to the profile icon) and change the text.


When you're finished, just hit End Editing, and the changes you made would be retained.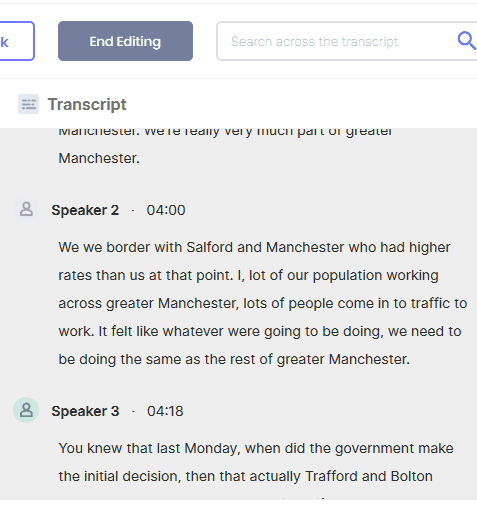 Note: If you change a particular speaker name, all other paragraphs 
associated with that speaker would change names. This means you only 
need to set a name one time per speaker even if he or she talks multiple
times.
Fireflies can recognize up to 9 speakers.