In this article, let us see the steps to integrate Google docs with Fireflies.
What is Google Docs?
Google Docs is an online word processor that is part of the Google suite of products. The Fireflies Google Docs integration will push meeting notes and summaries as newer documents within the root folder of your Google Drive.
How to integrate Google Docs with Fireflies
Log in to Fireflies, and then click on Integrations, search for Google docs and click on Google docs

Click on the connect button

You'll be required to provide access to the files that are present in your Google Drive.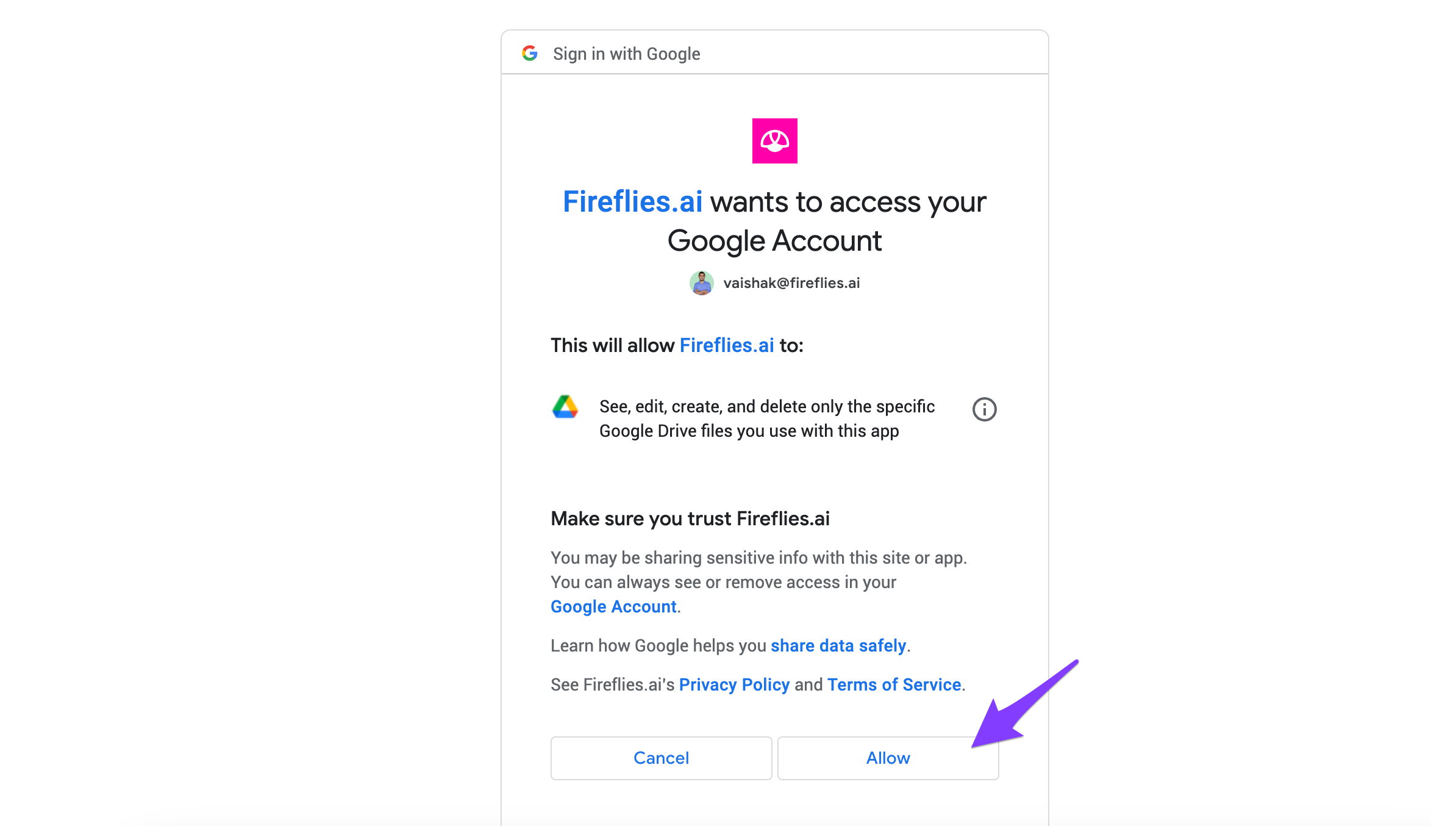 Once the integration has been set up, all future meeting summaries will now be pushed as newer Google Docs within the root folder.

Note: All the newly added documents will get pushed to the root folder of your google drive. This cannot be customized.
The meeting summary will contain the list of participants, a link to the audio and transcript, and some key highlights and action items.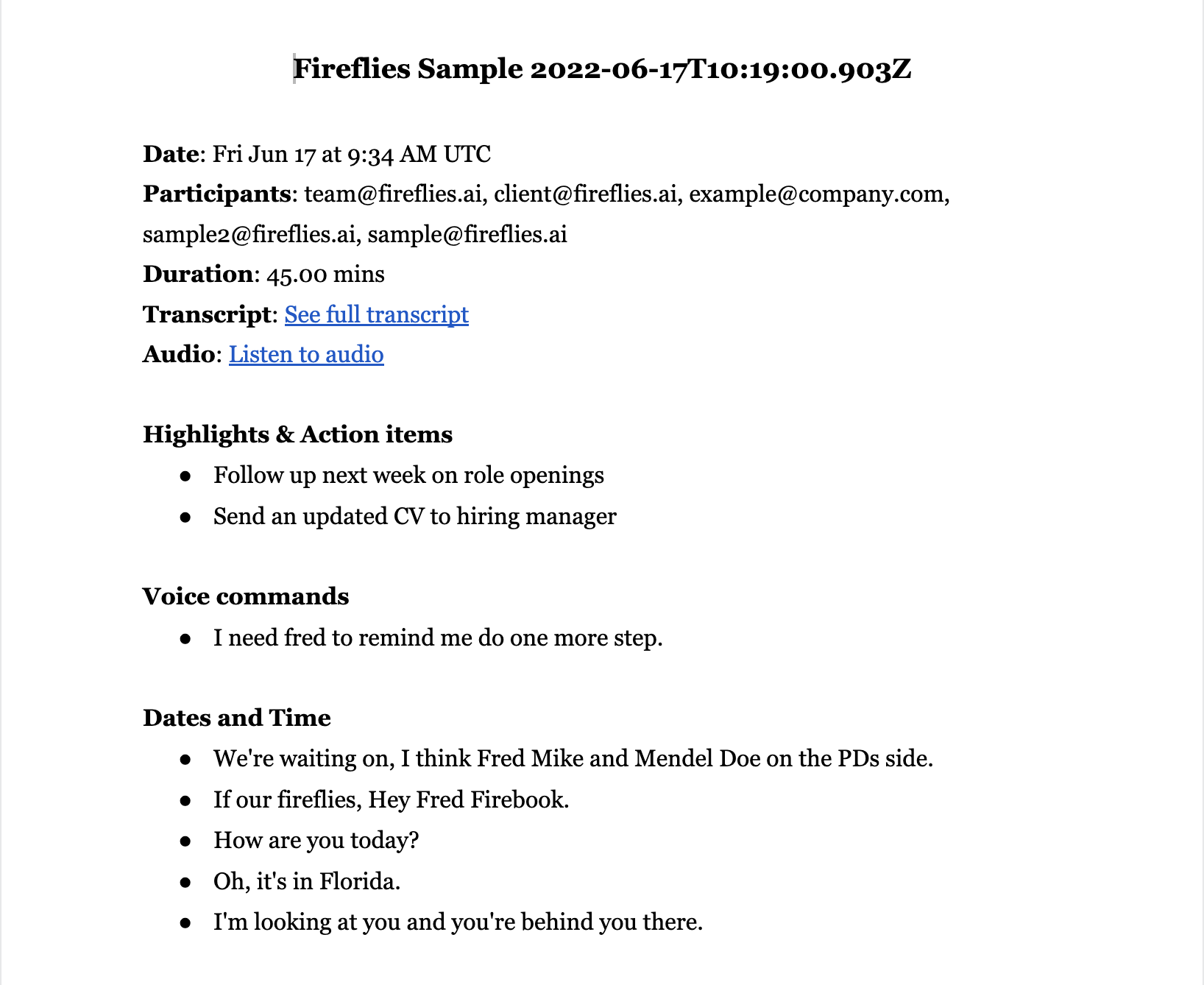 Incase, you have any questions or doubts on how to integrate your favorite apps with Fireflies, drop us an email at support@fireflies.ai