In this article, let us see the steps to integrate Notion with Fireflies.
What is Notion
Notion is an all-in-one Workspace that serves as the system of record for the entire organization. The Fireflies <> Notion integration, will now automatically create meeting summaries as pages and push them to Notion
How to integrate Notion with Fireflies
Log in to Fireflies, and then click on Integrations found on your Dashboards left hand side. Click on Notion from the integration page.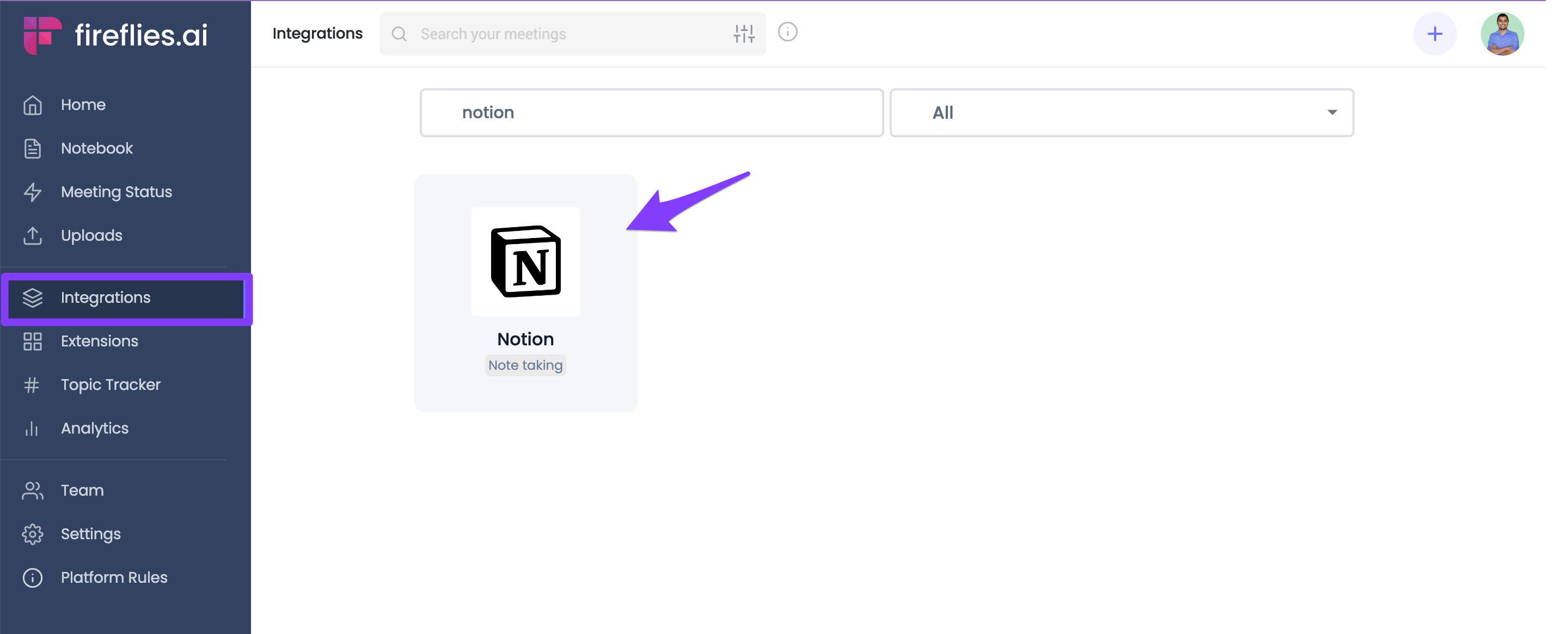 Click on the connect button

You'll be redirected to the Notion authorization page, where you can select one page that will be a parent to all future Fireflies meeting summaries

Capturing meeting summaries on Notion
Once the integration has been set up, all future meeting summaries will now be pushed as Notion pages
The meeting summary will contain the list of participants, a link to the audio and transcript and some key highlights and action items.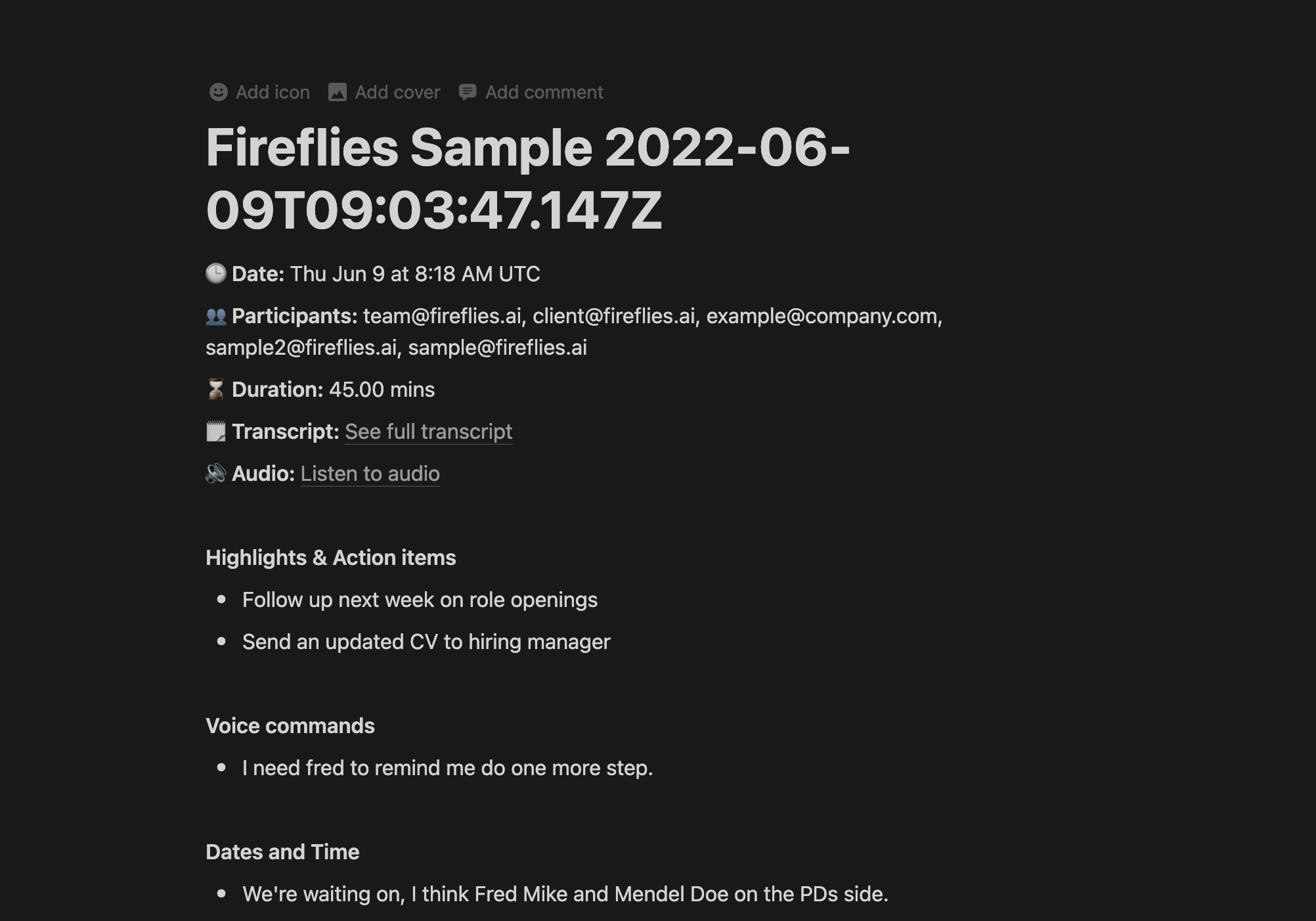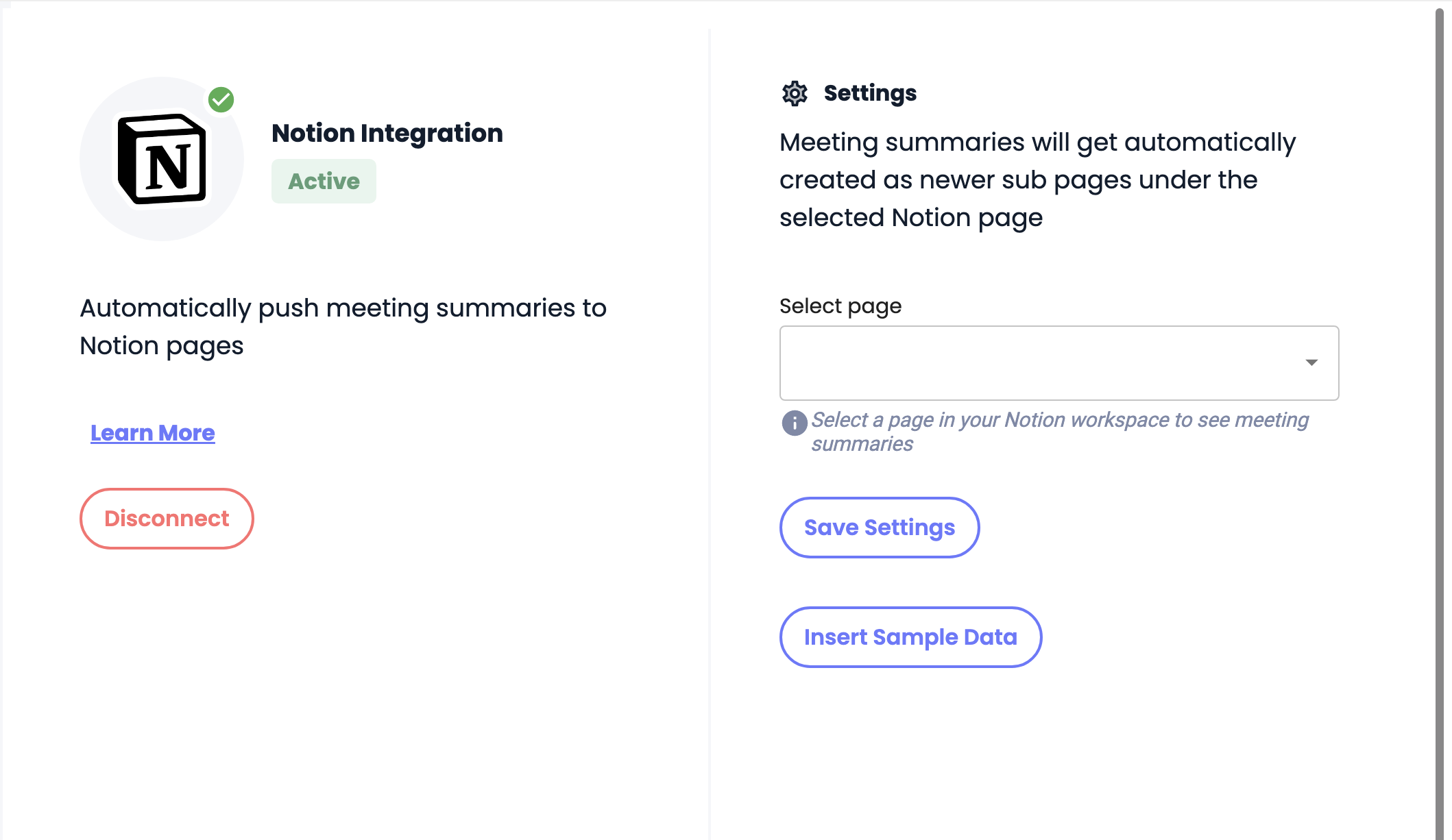 Hope this article helped you to integrate Notion with Fireflies. In case, you have any questions or doubts on how to integrate your favorite apps with Fireflies, drop us an email at support@fireflies.ai