In this article, let us see how to integrate Fireflies and Microsoft Teams and send notes from all your meetings to a designated team and channel of your choice.
Note:
The message sent to the channel would include a link to the audio, the transcript, and detailed summaries from the meeting
To add Fireflies to your Microsoft Teams, refer to the how to invite Fireflies to Microsoft teams article.
Below are the steps to set up the Fireflies and Microsoft Teams Integration.
How to integrate Fireflies and Microsoft Teams
Login to your Fireflies dashboard, click on the integrations tab and select the Microsoft Teams for collaboration app.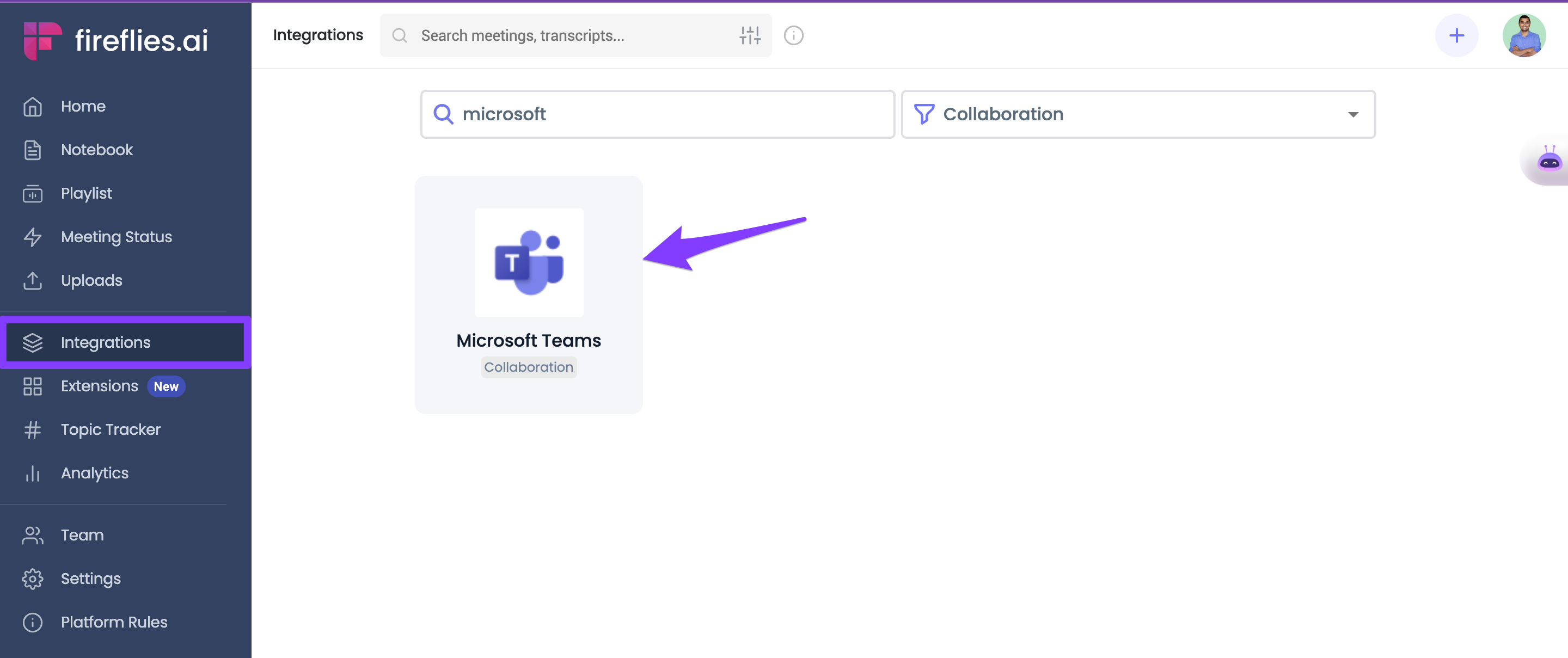 And, authenticate your Teams account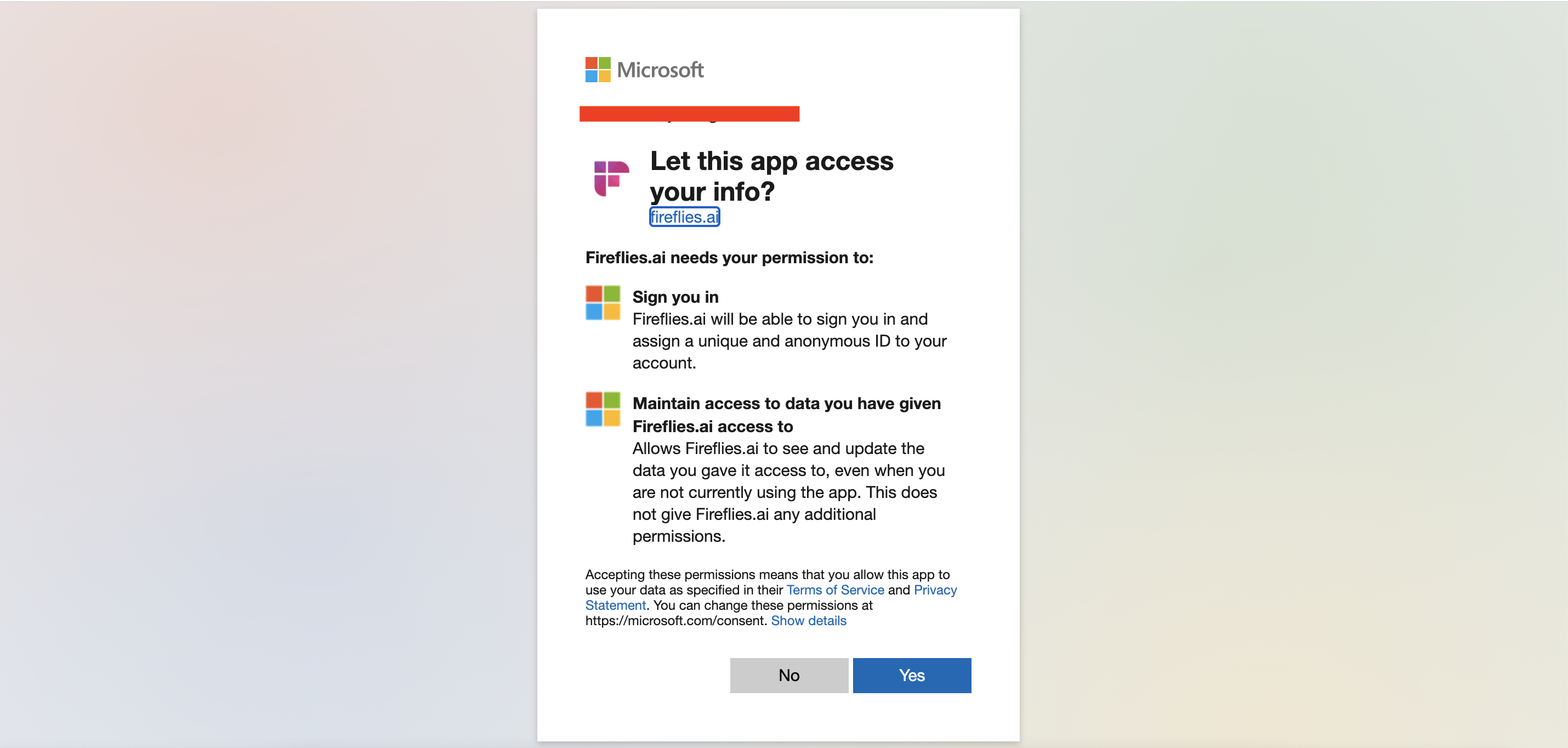 After successfully authenticating your account, select the Team and the Channel where you want the meeting notes to be sent. Click on the Save Settings button to save your preferences.

To successfully connect Microsoft Teams and Fireflies, you need to visit the Microsoft App Store within your Microsoft Teams application and add the Fireflies app.

You can add Fireflies to the team you want it to be in. For example, here we have added Fireflies to the Fireflies - MS Teams Channel.

You can see that Fireflies has now been added to the Fireflies - MS Teams channel

To check if the integration was successful, simply click on the "Test flow" option. As an example, we have configured Fireflies to push messages to the "Sales-customer-demos" channel.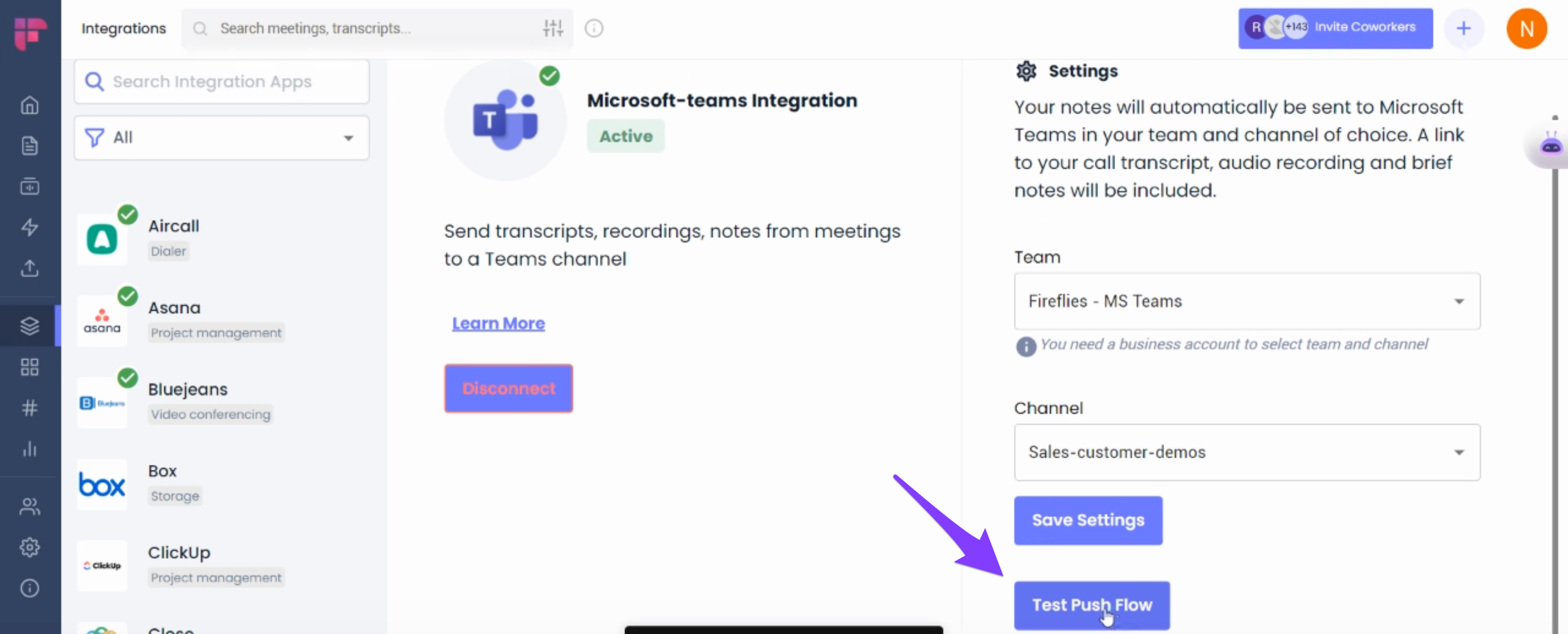 You can see that Fireflies has successfully pushed a test message to the channel of our choice.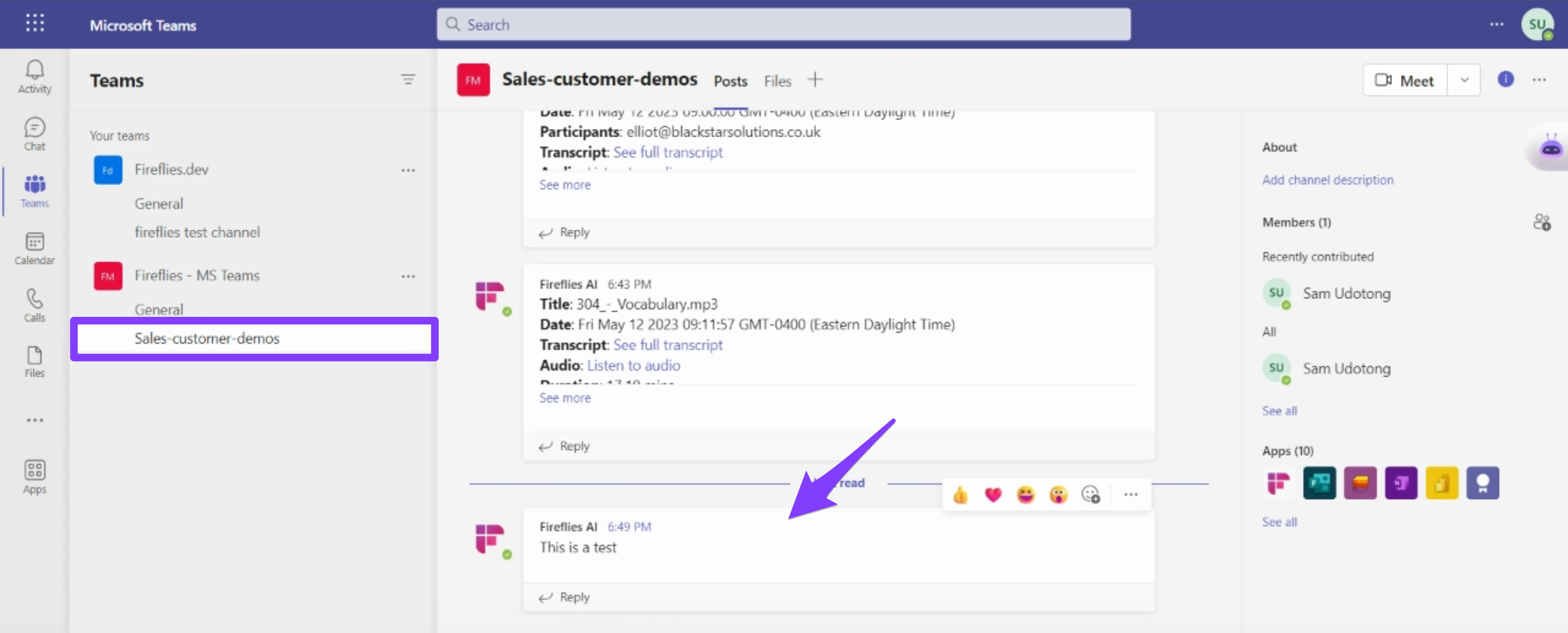 By following these steps, you can successfully configure Fireflies to send transcripts and meeting notes to your preferred Microsoft Teams channels.
If you have any doubts or need assistance with integrating Fireflies and Microsoft Teams, please don't hesitate to contact us at support@fireflies.ai. Our team is ready to help and address any questions you may have.