Box is a cloud content management and file sharing service for businesses. Integrate your Box account within Fireflies so that you can automatically send transcripts and recordings to Box after every meeting.
Integrate Box with Fireflies
1. Log in to your Fireflies account and then click Integrations on the main menu found on the left.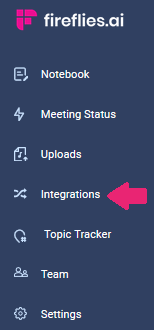 2. On the Integrations page, hit the Box icon.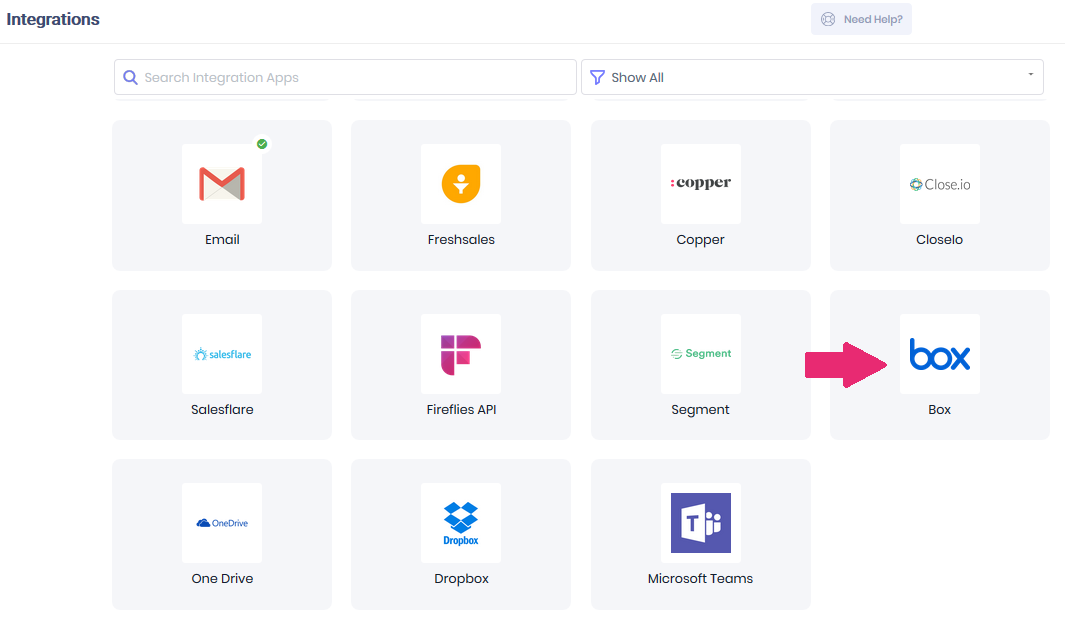 3. Click on the Connect button.

4. You'll be redirected to Box where you would be able to sign in to your account.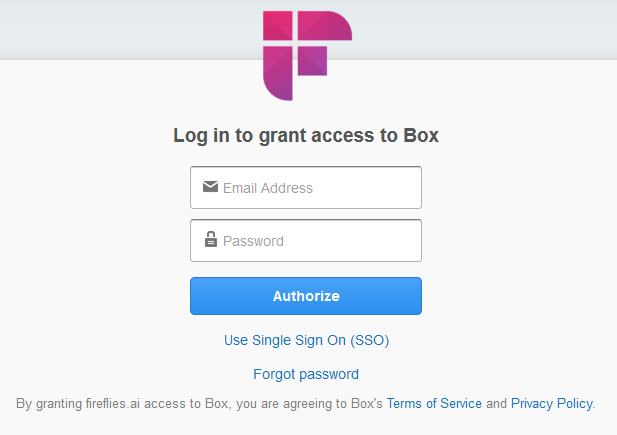 5. Click on Grant access to Box to enable integration.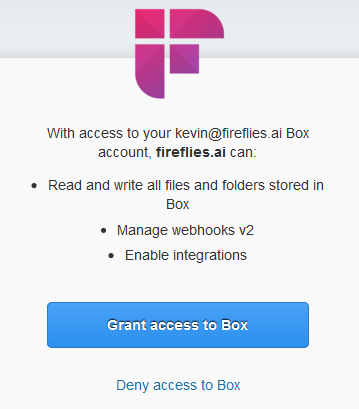 You have successfully enabled Box on your Fireflies App! Back on Fireflies, you'll notice the Active badge.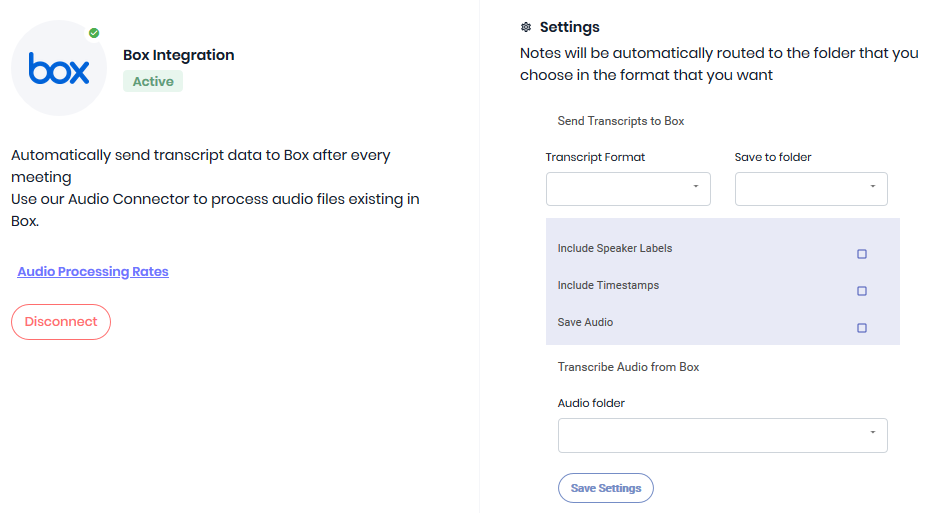 Set up Box Integration
Set your preferences on the Settings section to the right.
1. Choose what format you want your transcripts to be saved as.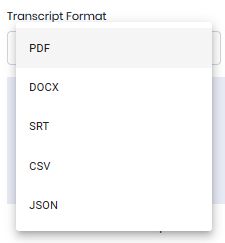 2. Choose the Box folder in which the transcripts will be saved.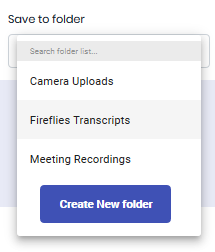 Alternatively, you can create a new folder for your files by clicking Create New Folder.
This automatically creates the folder in Box for you. On the message prompt, just write your new folder's name and hit Create Folder.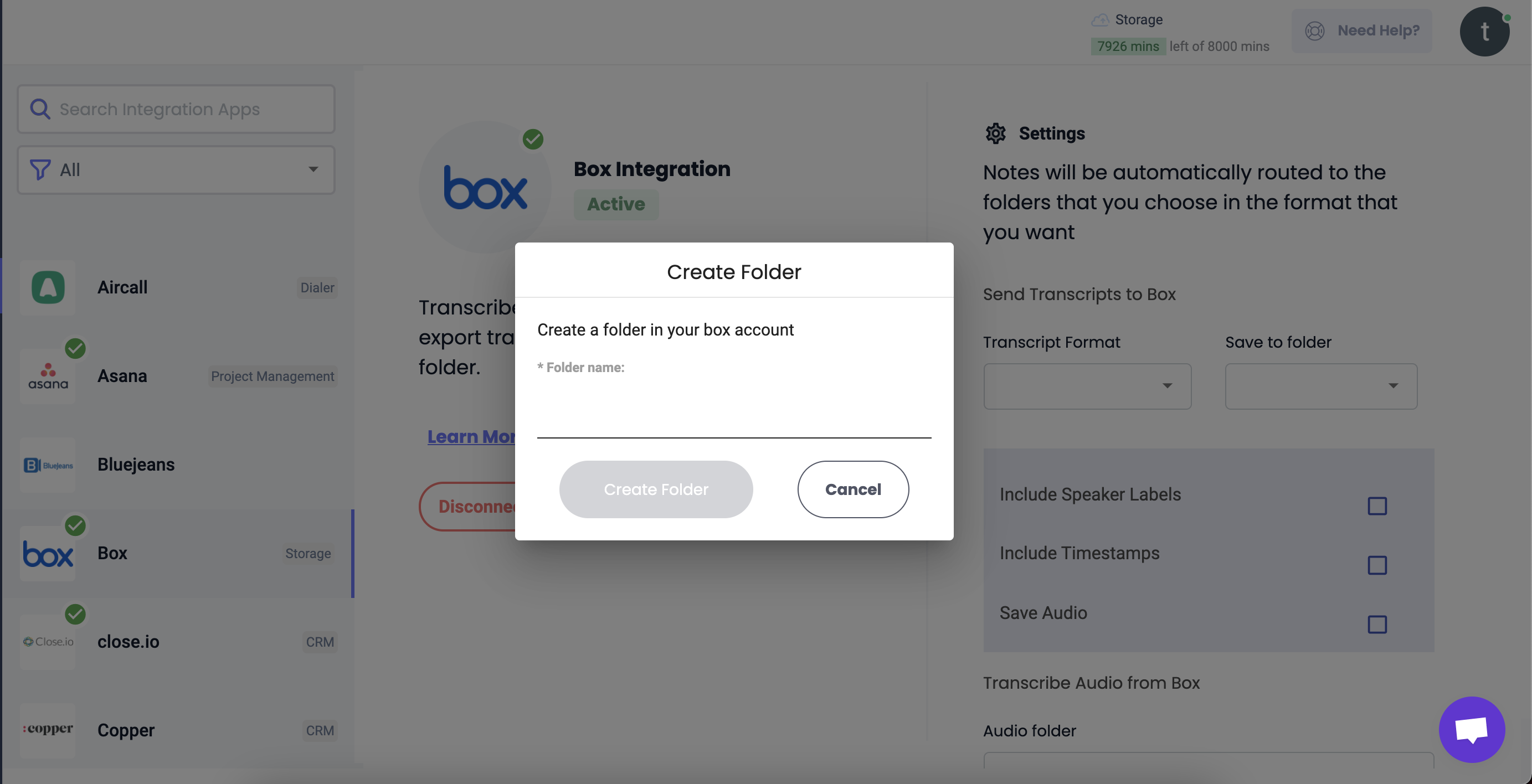 Your transcripts would now be saved to the said folder. To see your transcripts, open the folder in Box.
3. Check the appropriate boxes to enable your preferences. We suggest checking all of them if you want to keep all your data.

Select Include Speaker Labels if you want to be able to see the speaker names.
Select Include Timestamps if you want timestamps showing on your transcripts.
Select Save Audio if you want to also save the recordings as audio files in to Box.
Transcribe Audio Files Uploaded to Box
In addition to pushing audio and transcripts of calls recorded using Fireflies to Box, you can now automatically transcribe audio files uploaded to a particular folder.
1. Select an existing folder.

Alternatively, you can create a new folder by clicking Create New Folder.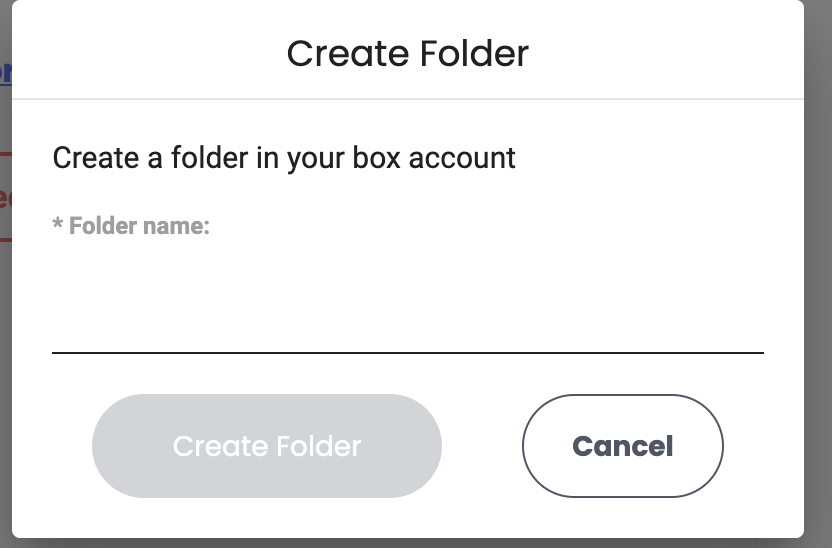 2. Hit Save Settings, and you're set. Once connected, any future audio files (mp3, wav, m4a) that you upload to that folder in Box will automatically get transcribed.
Related article: