Configure your settings to determine who receives your transcripts and audio recaps.
Email Settings
Just go to Settings. Then, on the Email Settings section, select the recipients of your meeting recaps.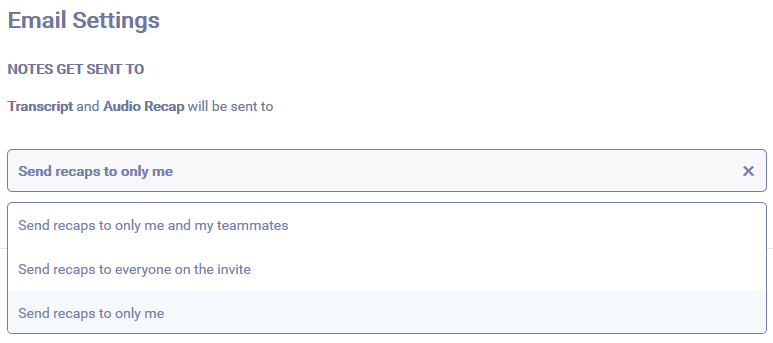 With the option Send recaps to only me and my teammates, "teammates" is only 
available if you are part of a Fireflies Team.

Privacy Settings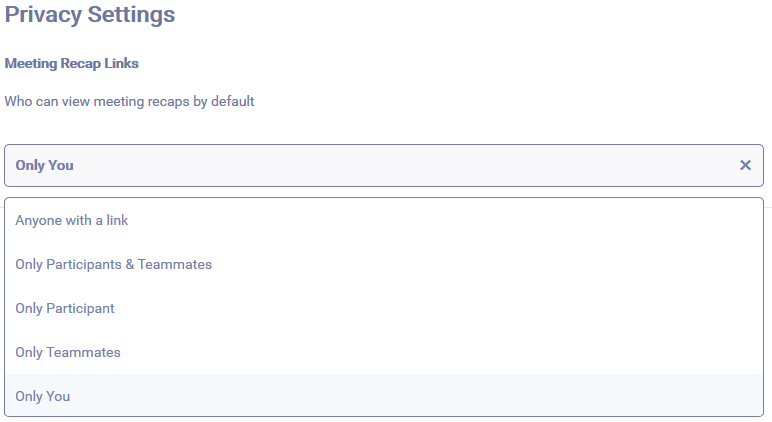 Related articles: