In this article, let us explore the difference between custom vocabulary and topic trackers.
What is Custom Vocabulary
If you use unique names or words on the call that you want the system to pick up accurately in the transcription you can use custom vocabulary

Custom vocabulary trains Fireflies to accurately capture these words in the transcript

You can access custom vocabulary within settings under the AI customization section and add nouns or common phrases.
What are topic trackers?
Topic trackers are keywords that you want to track in your meetings. For example, you can set up a topic tracker for Marketing and add keywords like blogs, SEO, Email outreach, and other relevant things related to marketing.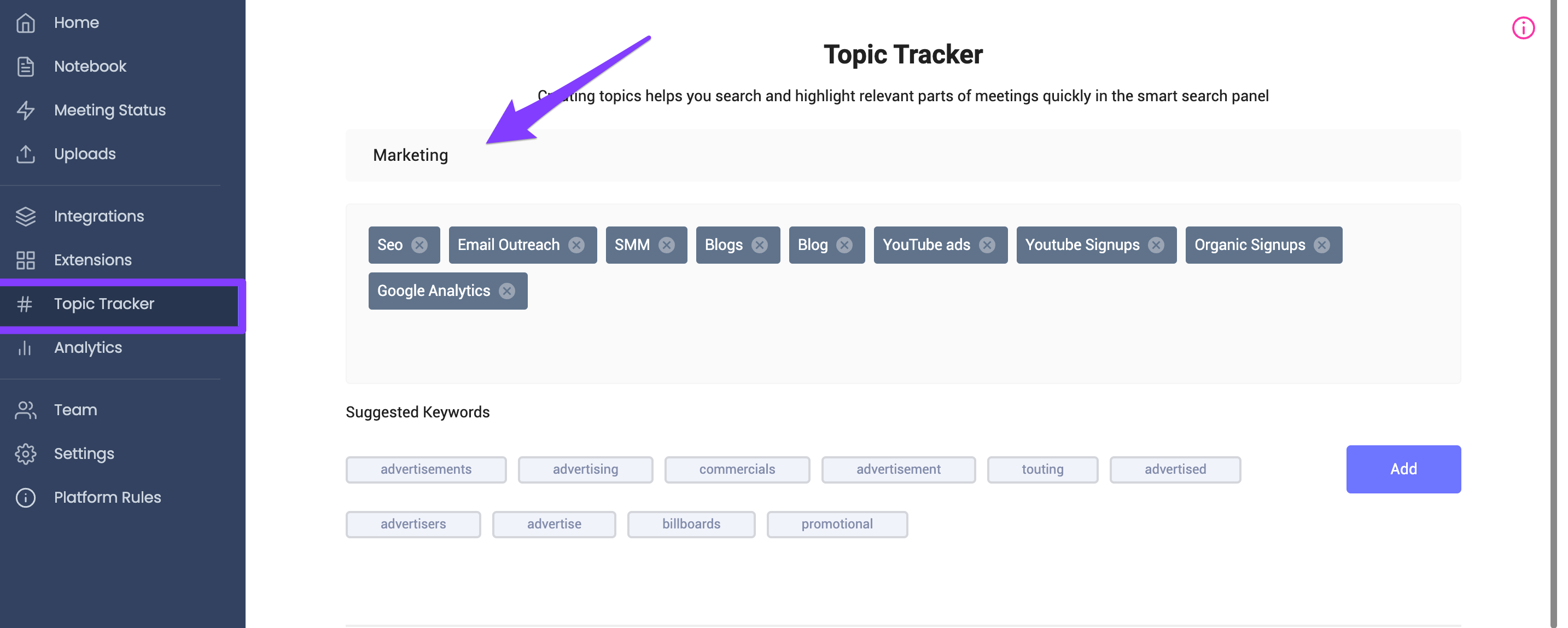 So, every time these words are spoken on the call, it gets tracked in the meeting. You will also get a count of how many times the words related to marketing were spoken in the call.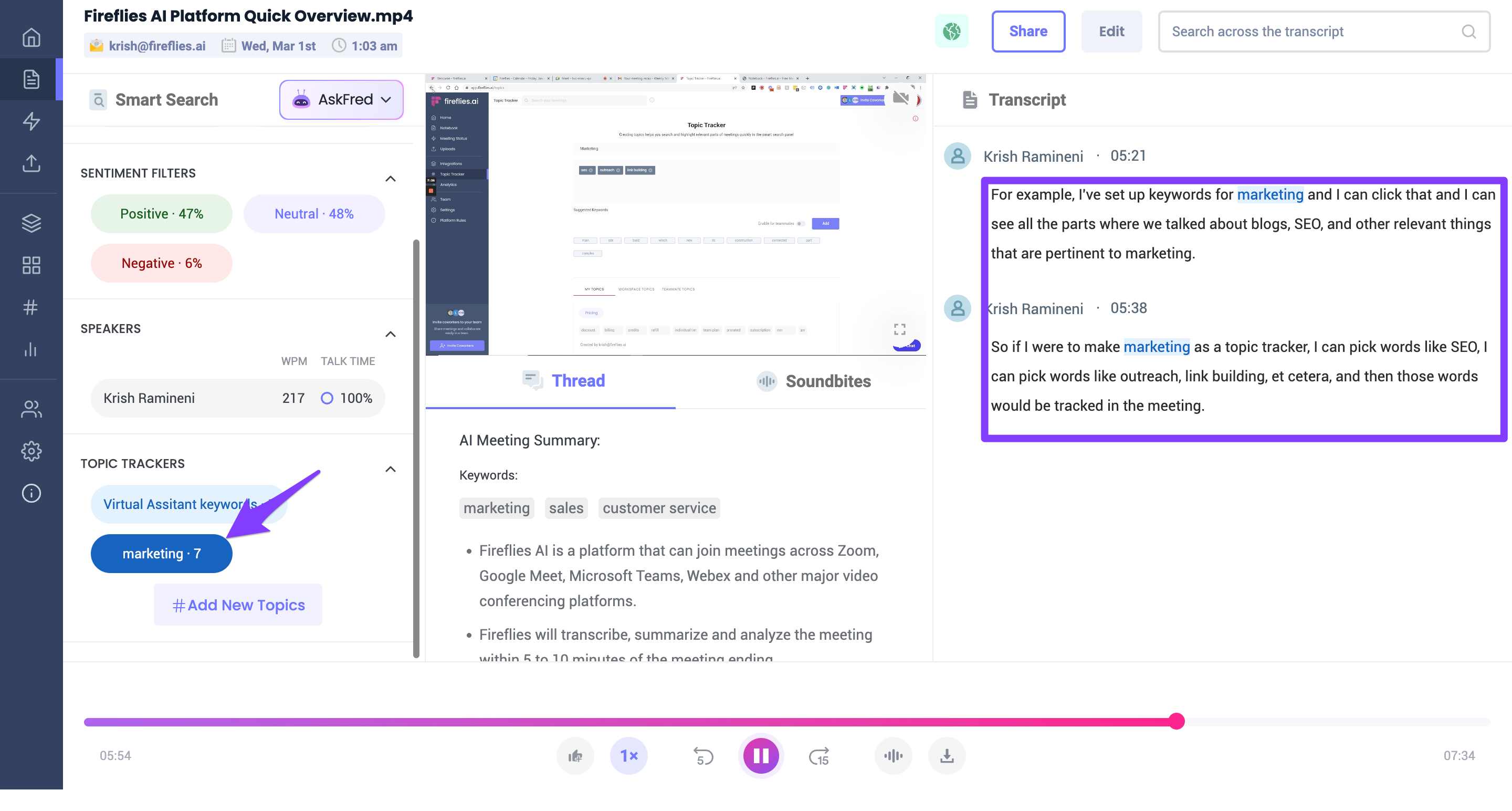 Related article: How to setup topic trackers in Fireflies
Hope this article explained the differences between custom vocabulary and topic trackers. You can use custom vocabulary and topic trackers to create better call transcripts.
Related article: How to use the voice command topic tracker to automate workflows?
In case, you have any questions or doubts about how to integrate your favorite apps with Fireflies, drop us an email at support@fireflies.ai