Fireflies Thread allows you to jot down notes and sync them at specific parts of the audio recording. This productivity tool can be applied for your personal use like adding memos, referencing, studying, etc.

If you're part of a Fireflies Team, the Thread is shared so that team members can communicate, add comments, review material, etc.
1. Log in to your Fireflies account and then click Notebook on the main menu found on the left.

2. On your Notebook, click the meeting you want to access.

3. In the middle section, you can toggle between Thread and Soundbites to access either feature.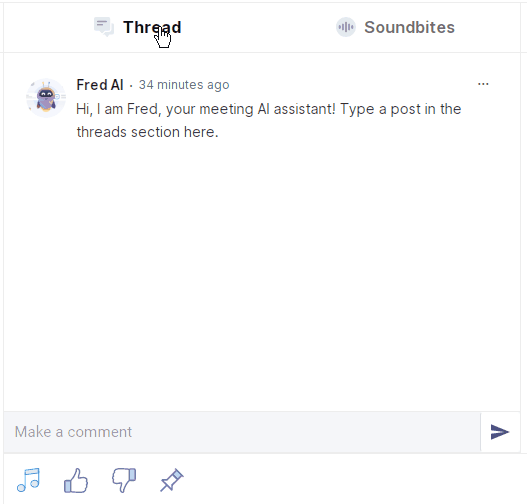 4. Play the audio, the controls of which are found at the bottom. Click the timeline to jump to any part of the audio.



5. At any part of the audio, write your note on the text field and hit enter. Pause the audio if you need to.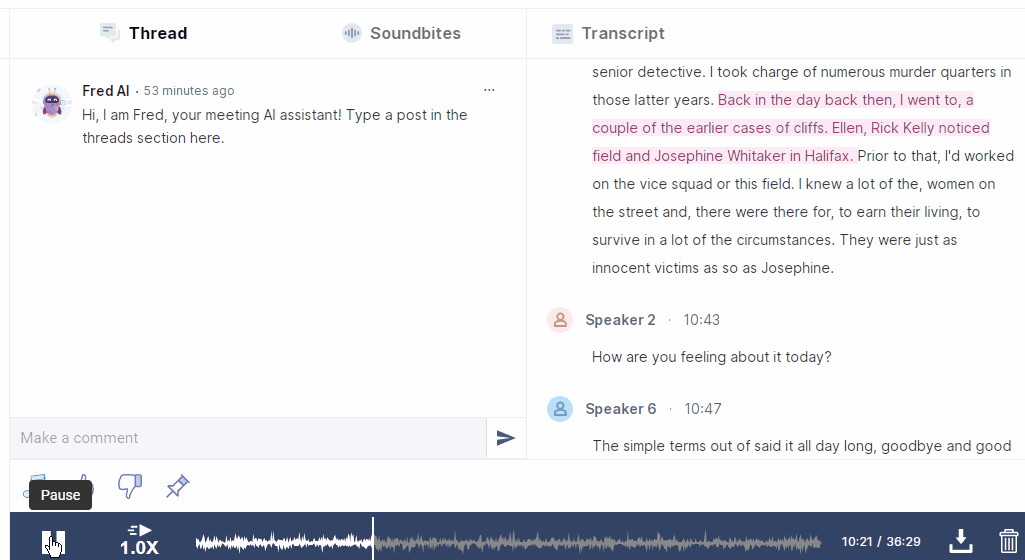 Timestamps are shown on every note you create.

Edit, Delete or Respond to Comments

You can edit, delete or respond to a comment or note. Just hover your mouse over the comment and hit the appropriate icon (pencil, trash can, arrow).