In this article let us explore how to edit your meeting transcripts from your Fireflies dashboard.
How to edit meeting transcripts?
Fireflies give you the ability to edit the call transcript to remove unnecessary dialogue, check for grammatical mistakes or remove filler words.
Log in to your Fireflies account and then click

Notebook

on the main menu found on the left.

On your Notebook, click the meeting you want to access.




Here, you will find the meeting transcripts identified with the speaker names on the right-hand side.

You may hover your mouse over the text, highlighting sentences. If you click on it, you can hear the audio for that line.

This is a handy way to check what is being said compared to the transcript.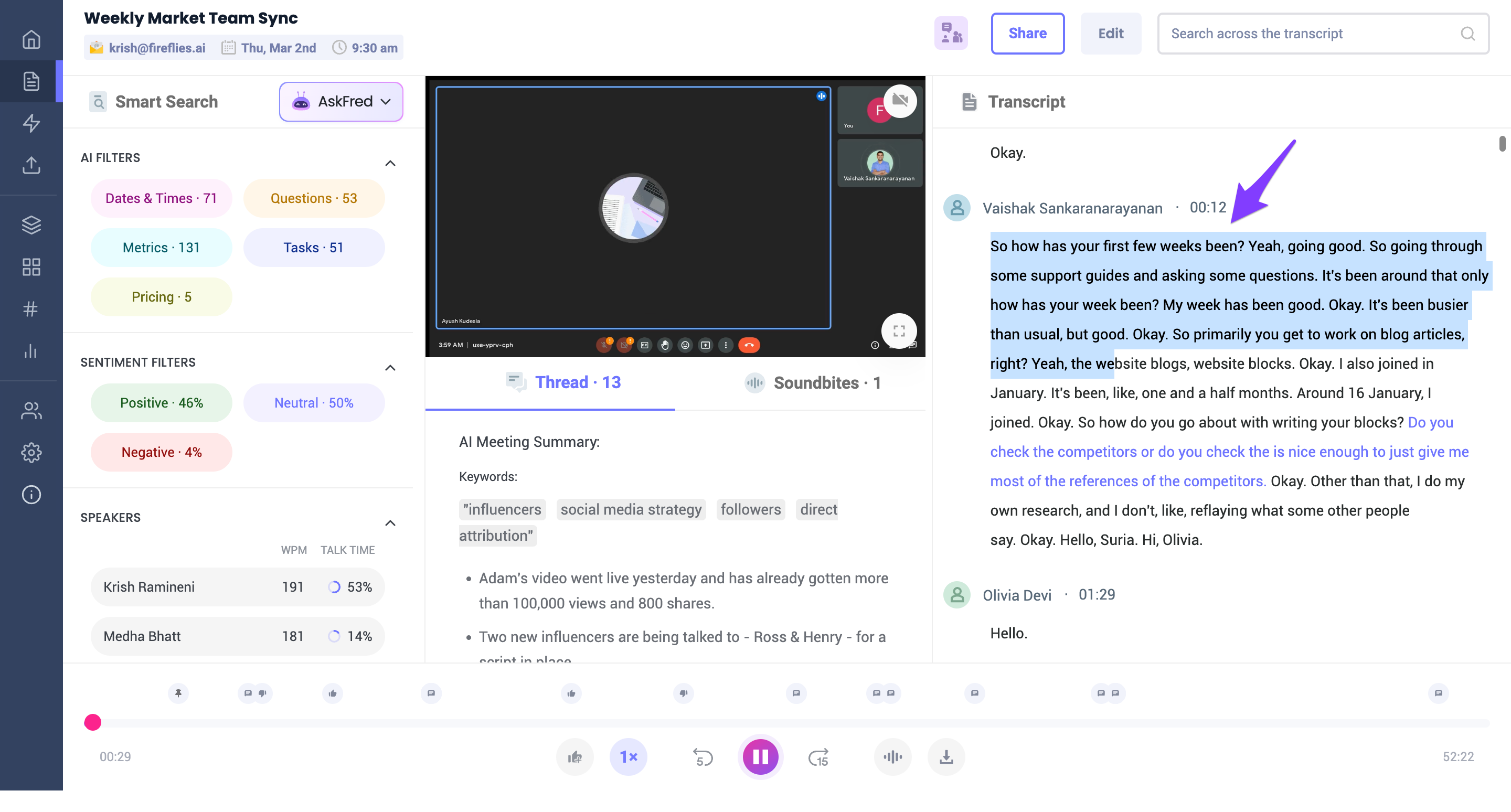 To start editing the transcript, hit the Edit Transcript button and type your corrections.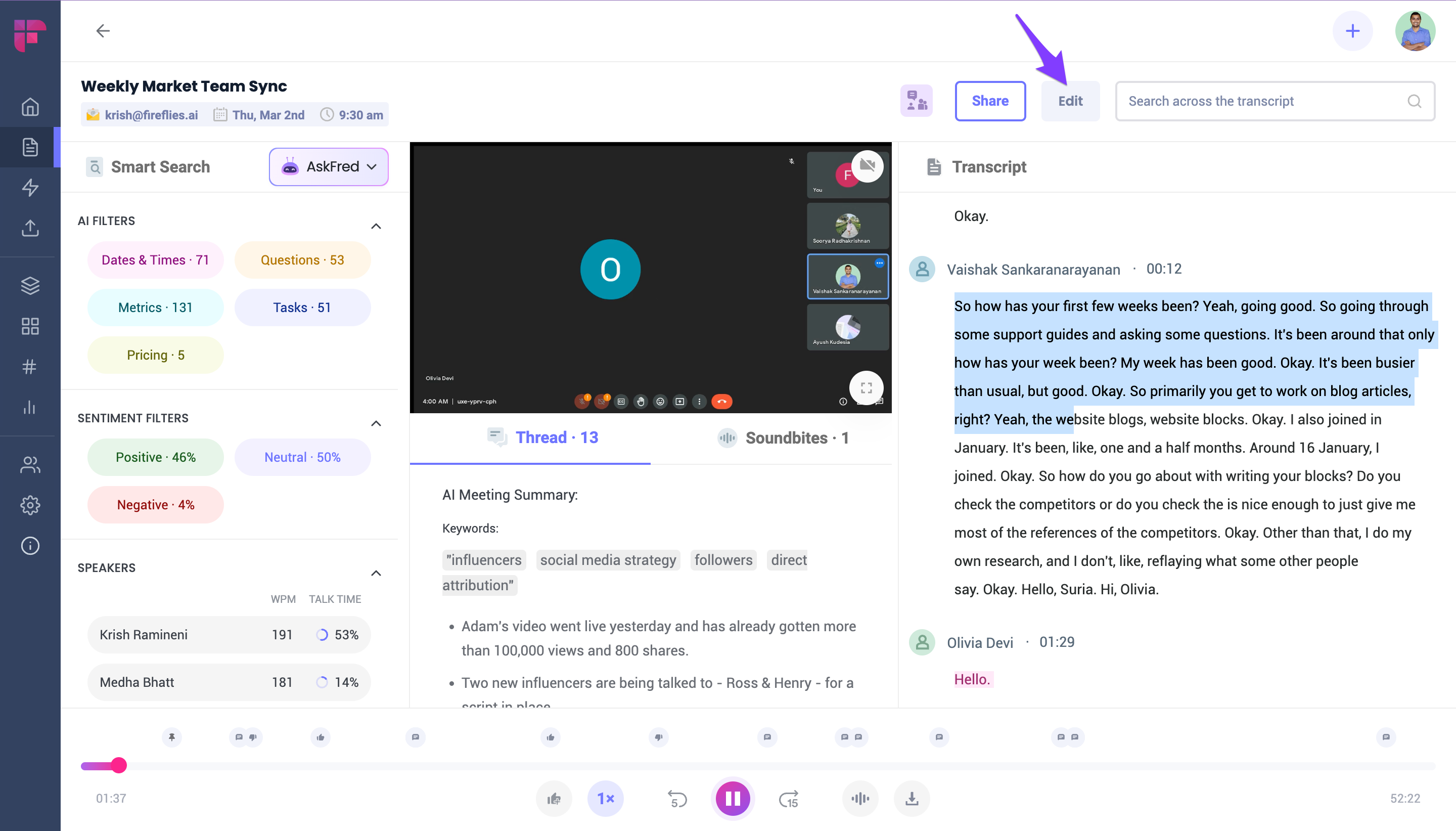 You will get a gray color box around your transcript. You can enter your changes. For example, you can split the transcript sentences by pressing the Enter key. After making the changes, you can press Save.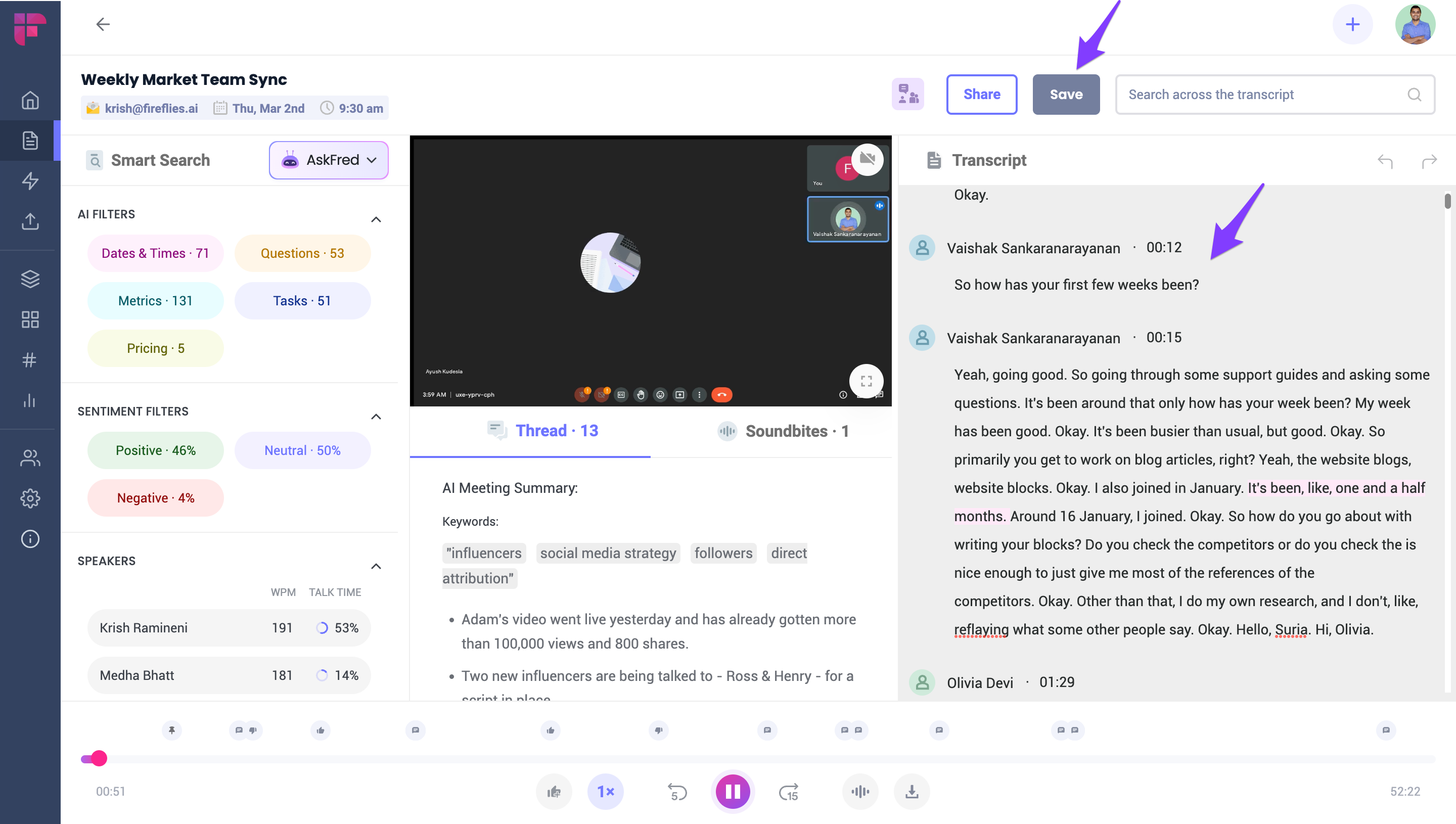 Hope this article helped you to edit your meeting transcripts.
In case, you have any questions or doubts about how to edit transcripts, drop us an email at support@fireflies.ai