In this article, let us see how to set up a Fireflies and Slack Integration.
How to Integrate Slack with Fireflies
Navigate to Slack on the Integrations page
Authenticate your Slack account
Choose the channel that your meeting notes should get sent to
(Optional) Add a message to be sent with every set of notes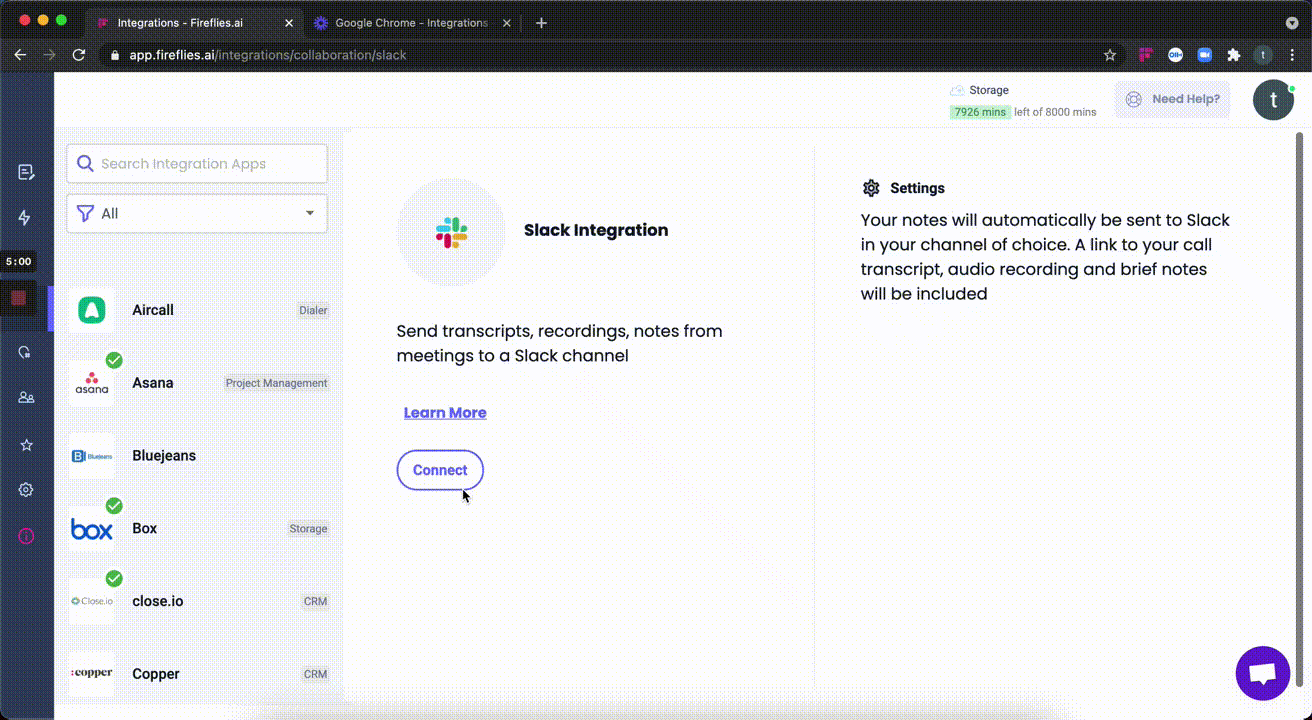 All meetings processed by Fireflies will be sent to your selected Slack channel.

Fireflies Application for Slack
The Fireflies application for Slack is being rolled out in phases. Once rolled out globally 
you will be able to access this
The Fireflies application for Slack enhances the existing Slack integration. To be able to install the Slack app there are two pre-requisites
You need to have a Fireflies.ai account
You need to be signed in to this account.
Fireflies App Capabilities
The app allows you to filter by date and view all your upcoming meetings.

By default, we display up to 4 upcoming meetings
The app also lets you invite Fred to these meetings if you haven't done so already


Receive Alerts on Key Topics

The App lets you subscribe to the topics you have defined and be notified of mentions of these keyword mentions right within Slack


Configure the topics that you want to subscribe to on the Slack integration page on Fireflies


Once configured, Fireflies will notify you via the App about mentions of these keywords




Get notified in Slack whenever someone leaves a comment, creates a soundbite, or drops a pin on a meeting recording of yours in the Fireflies dashboard
Configure your meeting join settings and your email recap settings from within Slack


Hope this article, helped you to setup a Fireflies and Slack integration. If you've any questions related to Fireflies, feel free to drop us an email to support@fireflies.ai