The true value of Fireflies is unlocked when you are able to share your meeting recordings and transcripts with your entire team. Fireflies let you invite your teammates to a shared workspace:
In this article, let us see the different ways to invite your teammates.
Invite team members from the Team Tab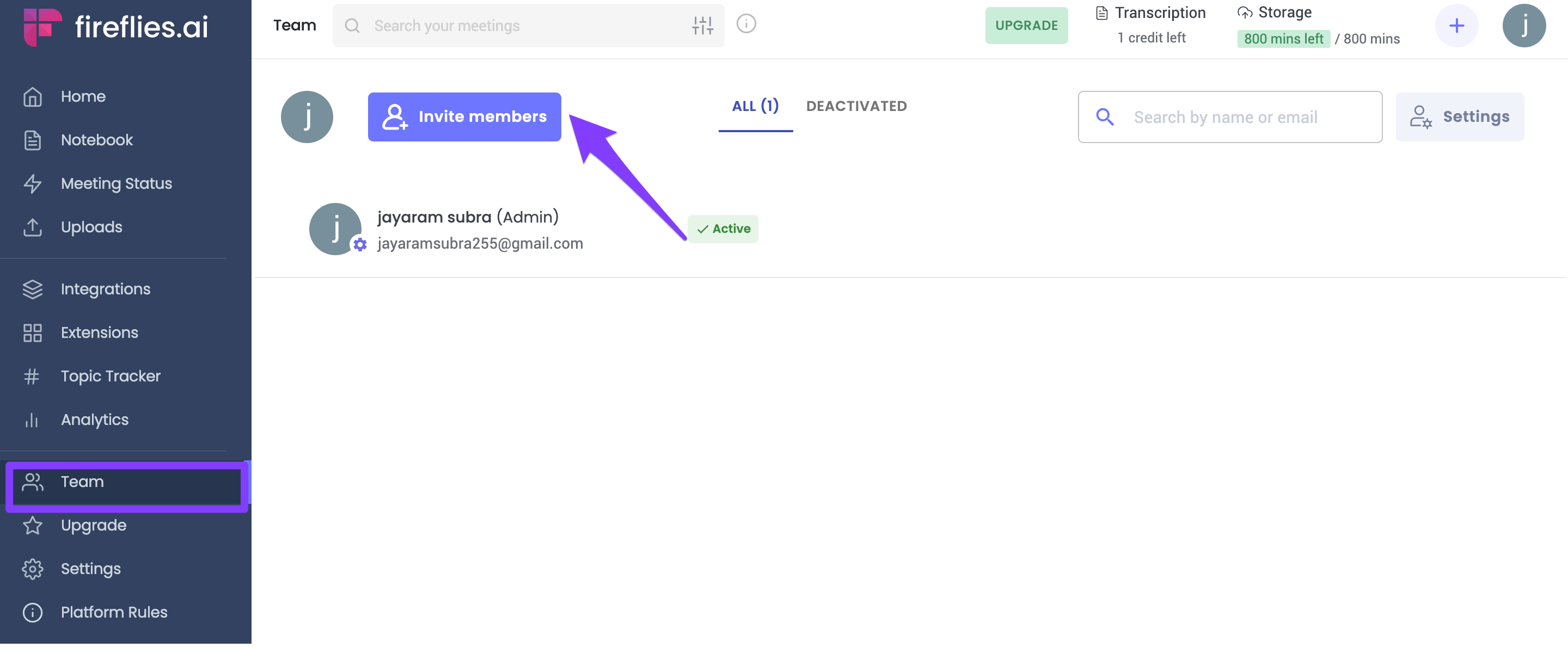 You will have a suggested list of teammates that you can invite or you can manually enter their email addresses and invite them.

There is also an invite URL you can copy and share with your teammates.

From the Team Tab's Setting Button
Alternatively, you can also click the settings button on the right side to find this option.
Navigate to the "Team" tab.
Click "Settings" in the top right corner.
Turn on the toggle option, "Add new users from my company to the team."
And that's it! Fireflies will automatically add all new users from your domain who sign up to your team workspace.
If you still have any questions regarding your inviting teammates, feel free to ask your questions here.
How to Invite Fireflies to Meetings from Multiple Aliases