Zendesk Sell is a sales CRM that helps sales teams boost productivity and gives pipeline visibility. Integrating Fireflies with Sell allows you to automatically log meetings, notes, and transcripts under the appropriate lead or contact with Sell.
Integrate Sell with Fireflies
Log in to your Fireflies account and then click

Integrations

on the main menu found on the left.

On the Integrations page, hit the

Sell

icon.
Click Connect
Click Authorize.
You have successfully enabled Sell on your Fireflies App.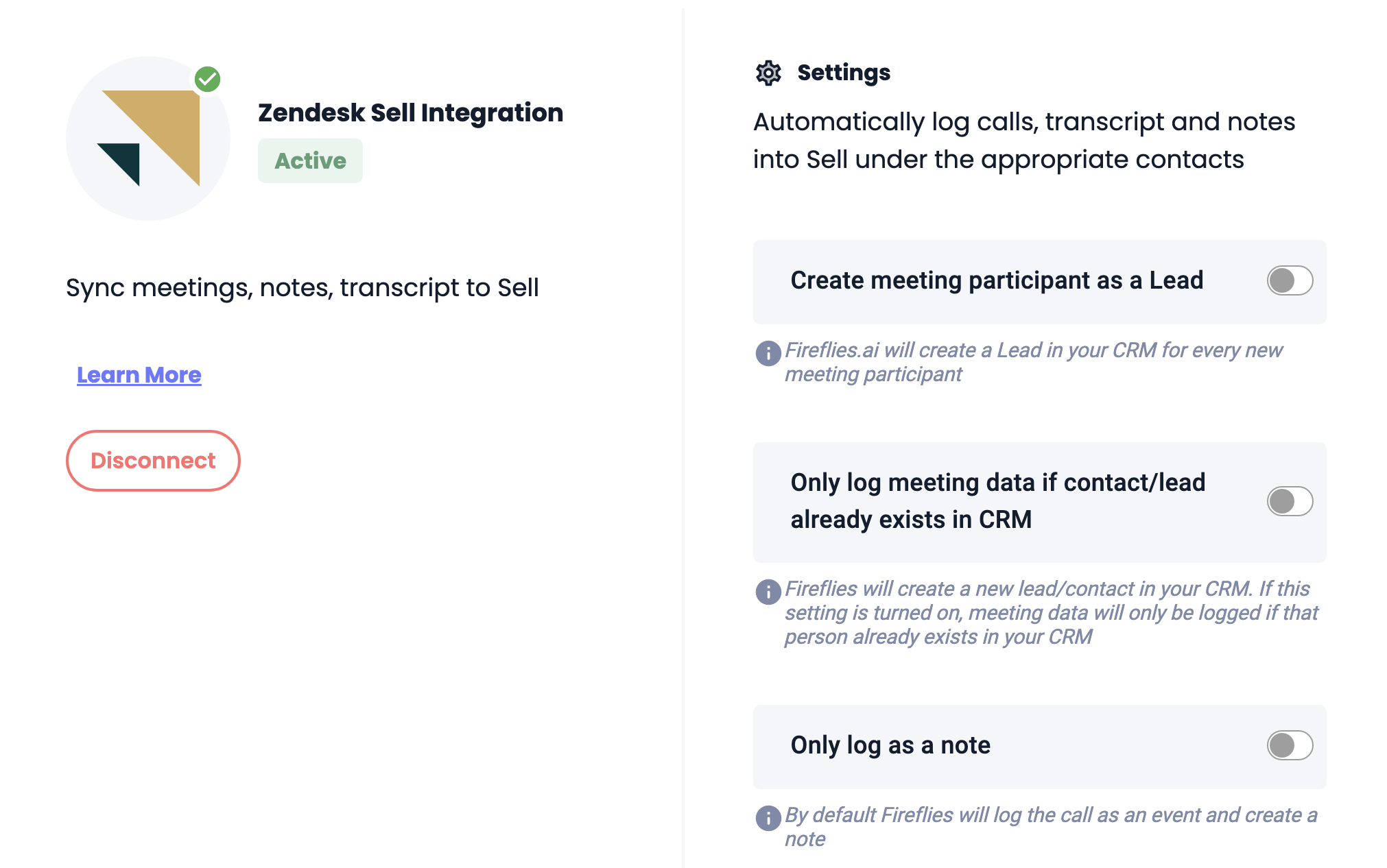 Back on the Fireflies Integrations page, you'll notice the Active badge.
A call will automatically be logged in Sell under the appropriate contact by default. There is a setting that provides you with the ability to customise this default behaviour
Configure your Settings
Toggle the button for Create meeting participant as lead, if you want newly identified participants to get created as a lead instead of a contact. All subsequent meetings post creation will be logged under the matching email irrespective of whether they are a lead or a contact.

If there are two duplicate entities in Sell for the same email address, Fireflies will log a meeting under the entity[lead/contact] that was first created.

Toggle the button for Only log meeting data if contact/lead exists if you only want Fireflies to log meetings if the contact exists in Sell already.
Toggle the button for Only log as a note if you only want Fireflies to log the notes.
You can click Insert Sample Data to check how Fireflies will log data on Sell and/or click Resync past meetings to log your previous meetings.