Fireflies allows you to create short audio clips (sound bites) from your meetings. You can cut important sections from the audio and share them.
Log in to your Fireflies account and then click Notebook on the main menu found on the left.

On your Notebook, click the meeting you want to access.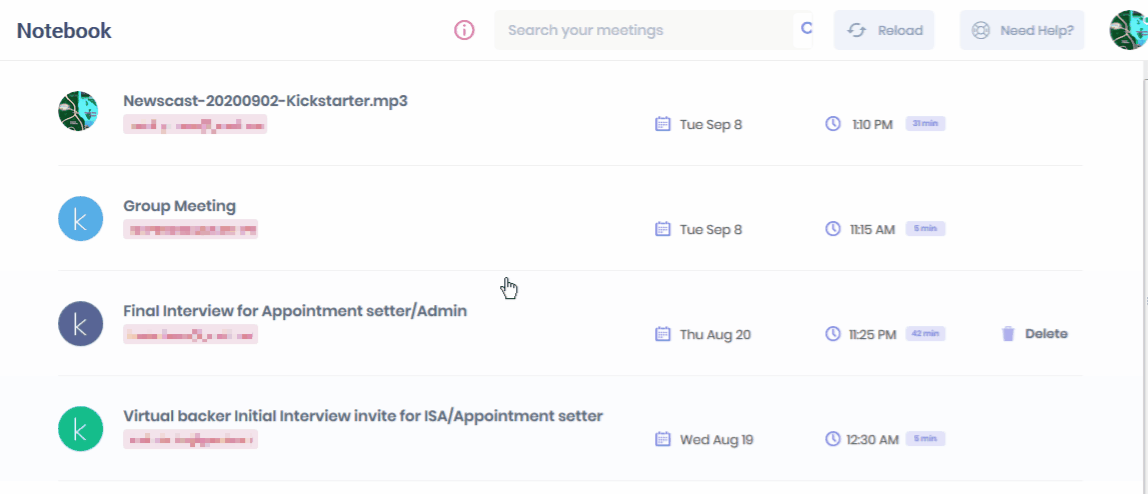 Soundbites is in the middle section. Toggle between Thread and Soundbites to access either feature.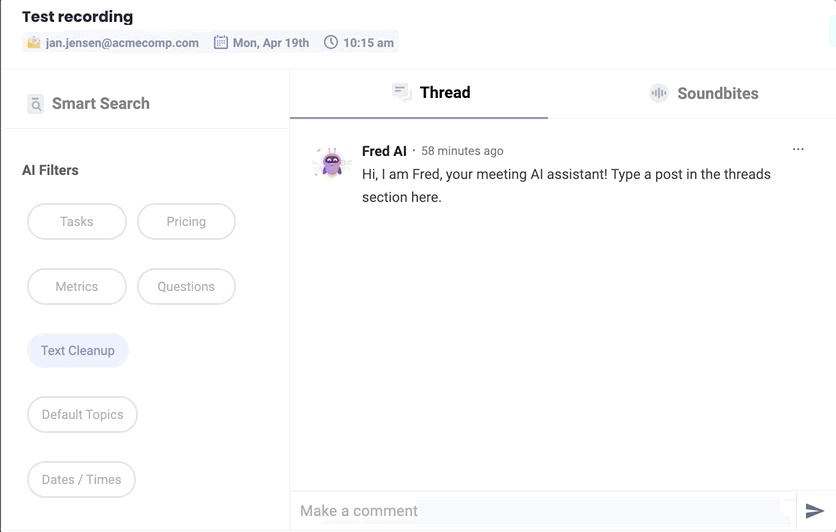 On the Soundbites tab, click the Create Soundbite button.
Enter the Title, Start Time, End Time, Tags, and then click Create.
You can share the clip using the link provided or via email.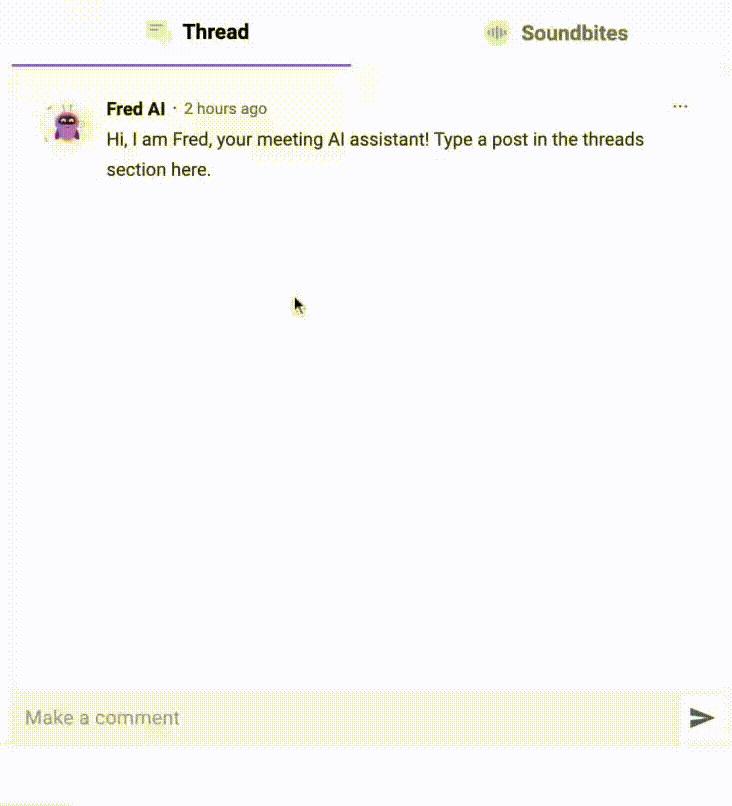 You have now created a sound bite, which would appear on the Soundbite tab.
Click Play any time you want to hear your sound bites. You can also edit, delete, or copy its URL by mousing over the sound bite and clicking the icons.