In this article, let us see the steps to integrate Freshsales CRM with Fireflies.
What is FreshSales
Freshsales is a cloud-based customer relationship management (CRM) solution that helps your business manage interactions with your existing and potential customers.
How to Integrate FreshSales CRM with Fireflies
Get your API key from your FreshSales admin profile>settings. Refer to this Freshsales guide: Get your API Key

Go to your Fireflies dashboard and click on Integrations. Click on the FreshSales app within Integrations.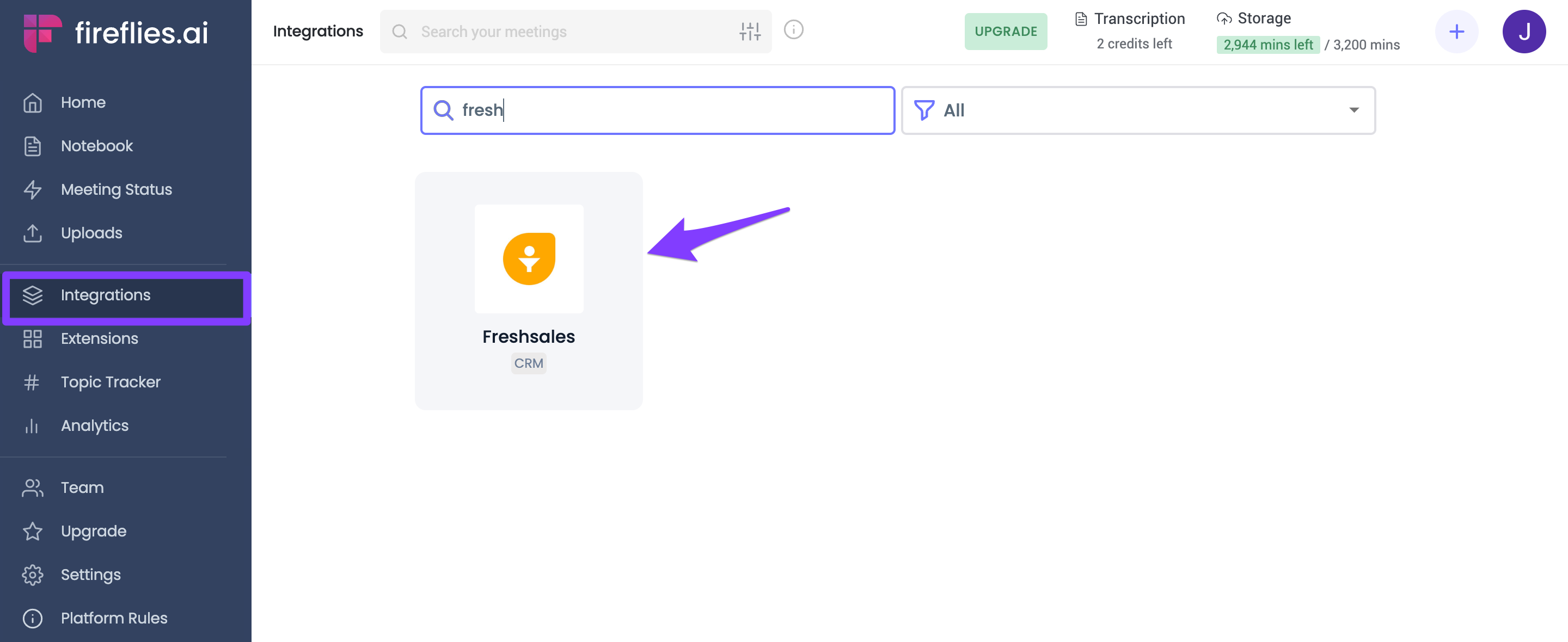 Add your FreshSales API key and bundle alias and click on the Connect button.

You've now successfully connected FreshSales CRM with Fireflies. You'll be able to see an active badge on your FreshSales app.

After finishing a call, Fireflies will log the notes under the contact. You can click on a contact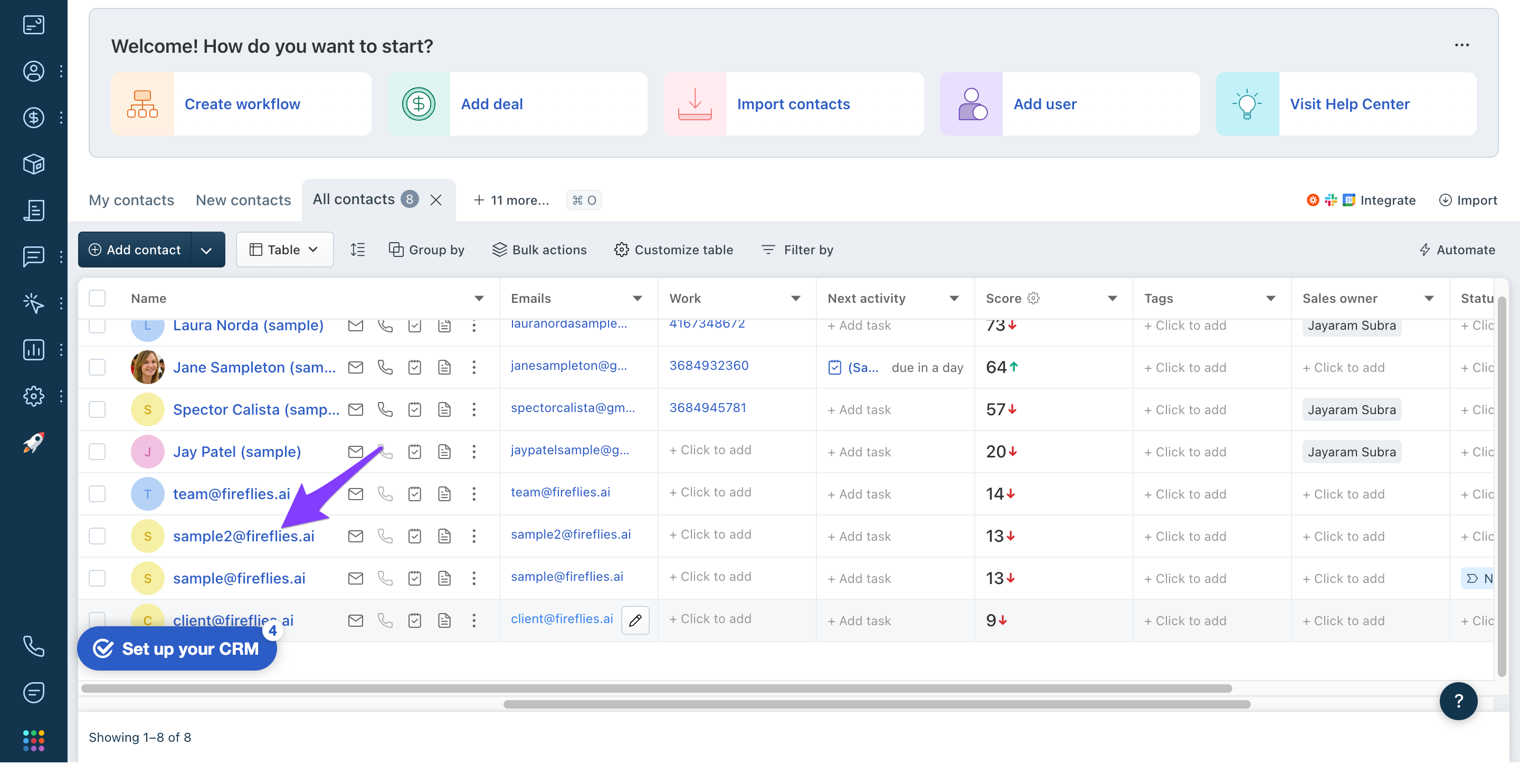 Within the contact, you can click on the notes to view the meeting summary and the links to the call transcripts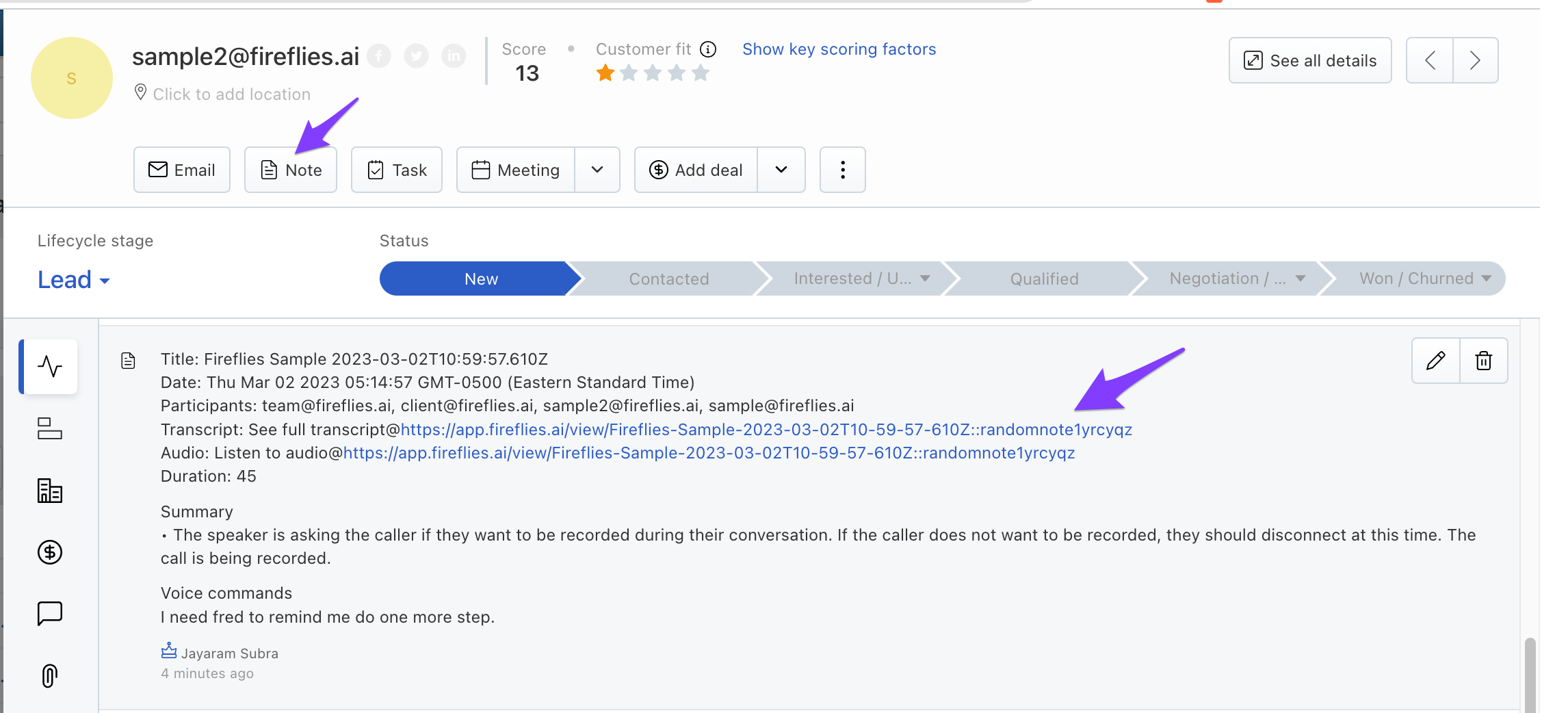 Related article: How to set up Fireflies to track custom topics during your calls
Note:
A call will be logged in Freshsales under the appropriate contact. A link to your transcript, audio recording, and a brief note will also be included.
You'll also be able to resync notes to your past meetings by clicking on the Resync past meetings button.
Related article: How to set Fireflies to never miss your meetings (auto-join settings)
Hope this article helped you to integrate FreshSales CRM with Fireflies. Fireflies integrates with all these popular apps.
In case, you have any questions or doubts about how to integrate your favorite apps with Fireflies, drop us an email at support@fireflies.ai