Fireflies allows you to download important files for safekeeping. Back up your recording or transcripts from meetings onto your system.
1. Log in to your Fireflies account and then click Notebook on the main menu found on the left.



2. On your Notebook, click the meeting you want to access.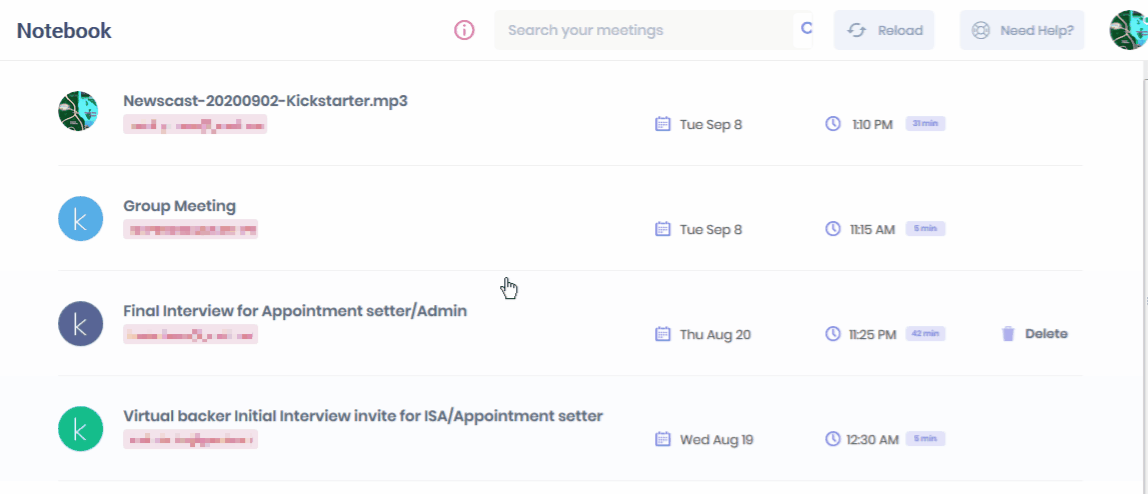 3. At the bottom, second from the right, click the _Download_ icon. Then hit either Download Recording or Download Transcript.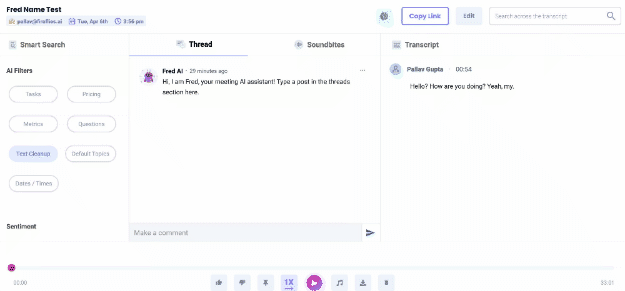 4. Users who have access to the video recording feature can download the audio and video linked to the meeting individually.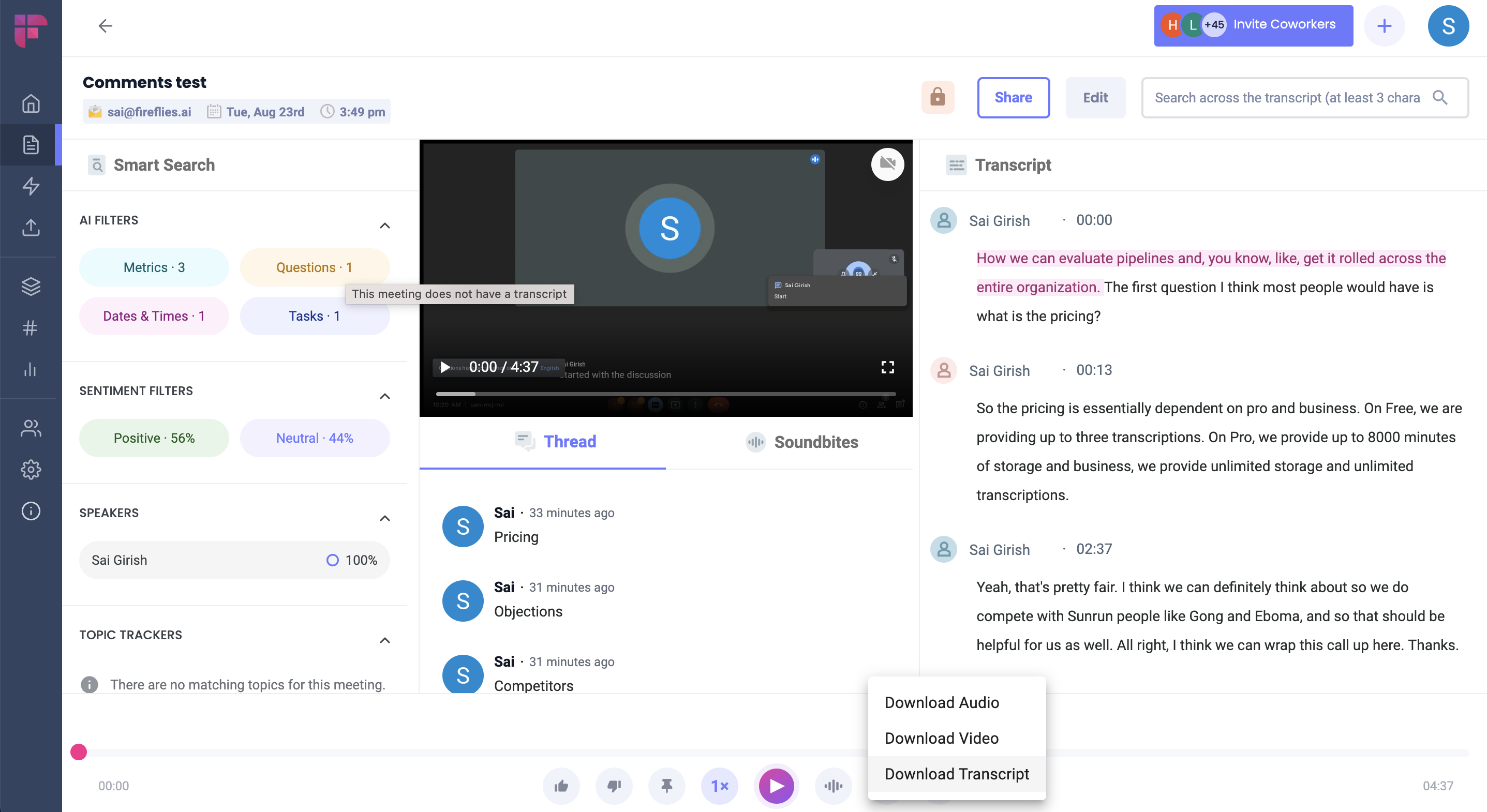 You can export the transcript in any of these formats:
This feature is available for users on Pro and Business Tiers only.