In this article, let us explore all the details about meeting transcription processing.
How long does it take to process the meeting transcripts
The transcription process starts only after the meeting, which is when the meeting is concluded or Fireflies has left.

It normally takes 5 to 12 minutes depending on the length of the call.
How to know if the meeting has been processed or not
Meeting Status
After the meeting, Fireflies will start processing the meeting and share the transcripts and recaps within 5 to 12 minutes depending on the length of the meeting.
You can click on the Meeting status on your Fireflies dashboard and see the status of your meeting.
Once the meeting status goes from Processing to Completed, you will be able to see your meetings within the Fireflies Notebook.

Related article: What is in the meeting status page?
Your participants will get the meeting recap emails in their inbox.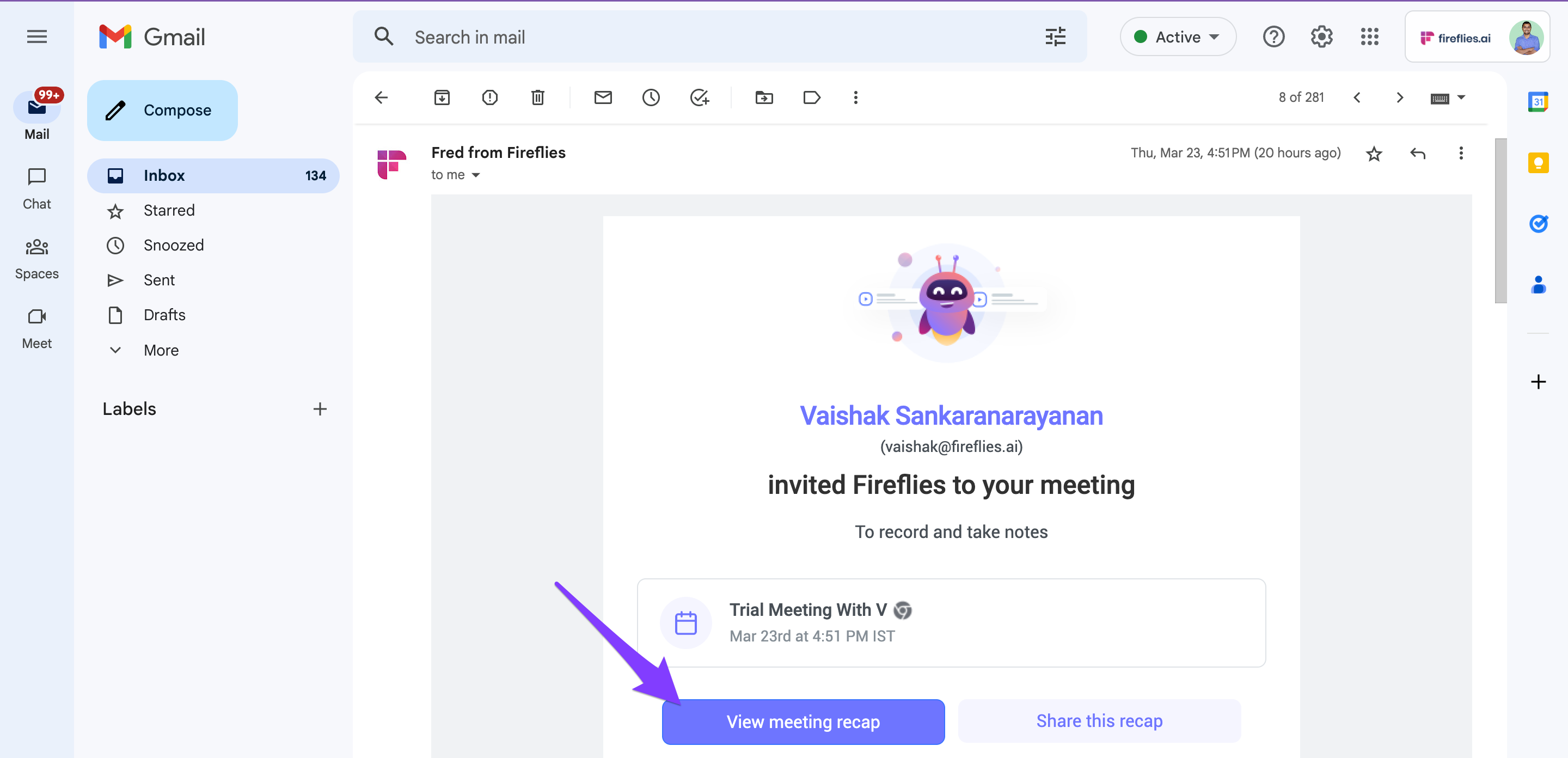 How to View Your Meetings Transcripts
On the left menu, click on

Notebook

.

Click on any meeting you wish to access
You'll be able to find the meeting transcripts and analytics within the meeting notepad
Hope this article helped you to know about how meeting transcription processing works. If you still have any questions on using Fireflies, feel free to ask your questions here.