Fireflies can transcribe your meetings in 32+ different languages. In this article, let's explore the language support functionalities in Fireflies and how you can set a preferred language from settings.
What languages do Fireflies support?
We now support over 32+ languages. Here's the list of all the languages we support:
Arabic
Bulgarian
Chinese
Croatian
Czech
Danish
Dutch
Finnish
French
German
Hebrew
Hindi
Hungarian
Indonesian
Italian
Japanese
Korean
Malay
Norwegian
Polish
Portuguese
Romanian
Russian
Slovak
Spanish
Swedish
Tagalog
Tamil
Thai
Turkish
Ukrainian
Vietnamese
We also support three English accents (UK, Australian, and US).
How to Manage Your Preferred Language Settings?
First, go to your Fireflies dashboard (app.fireflies.ai) and click on Settings.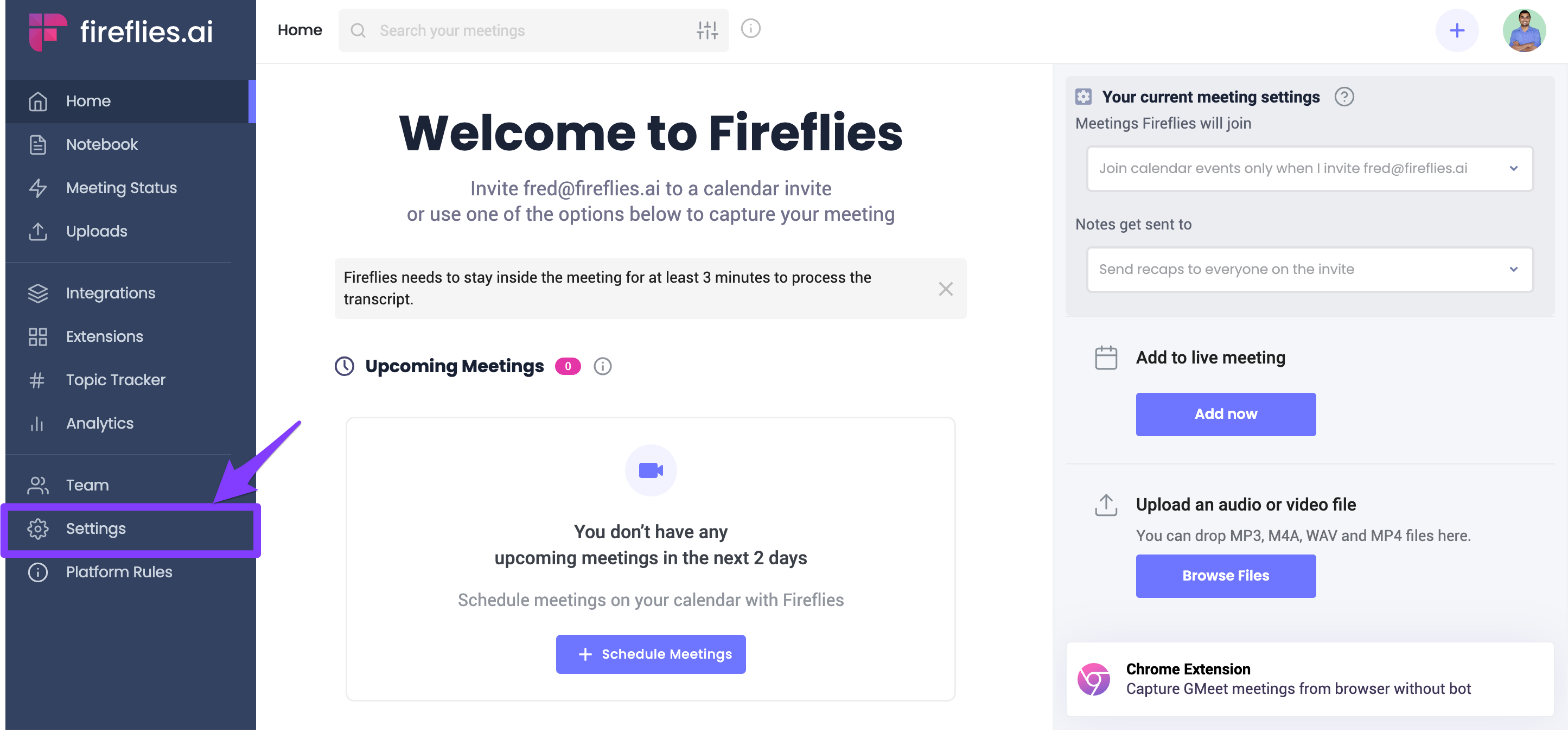 Click on the Meeting Settings and select a preferred Meeting language from the dropdown.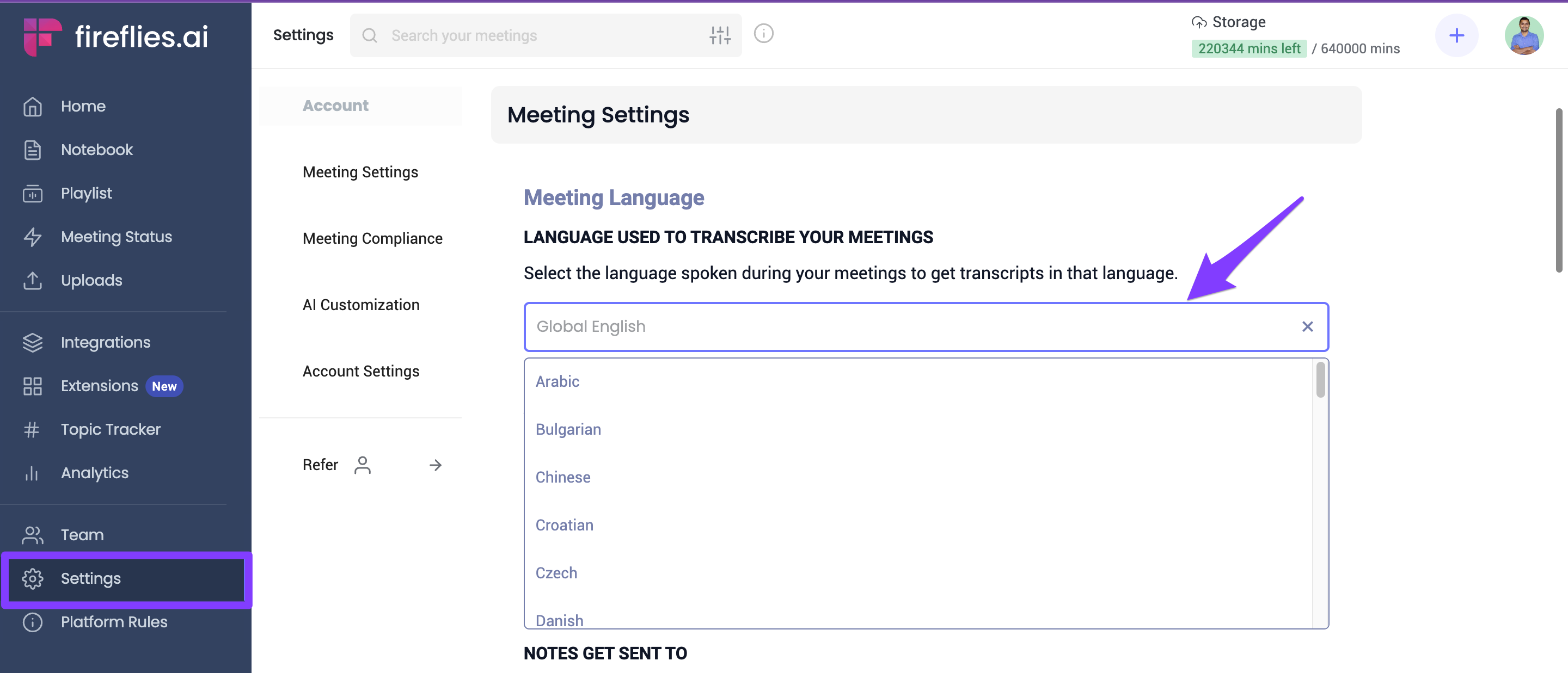 Here, you have the option to automatically detect language, pick different English accents or select from over 30+ languages option. For example, you can select the Spanish language
Next, Invite Fireflies to your meeting and start speaking in your preferred language (e.g: Spanish)
Related Article: How to invite Fireflies to your meetings?
You can also upload a recorded audio file in your preferred language on Fireflies. For testing purposes, here's a pre-recorded meeting in Spanish.
Related Article: How to upload an audio file on Fireflies?
You'll receive the transcription in a few minutes based on the meeting duration. You can find the transcription in the #My Meetings channel in your Fireflies Notebook.

Fireflies automatically detect and transcribes your meeting in Spanish.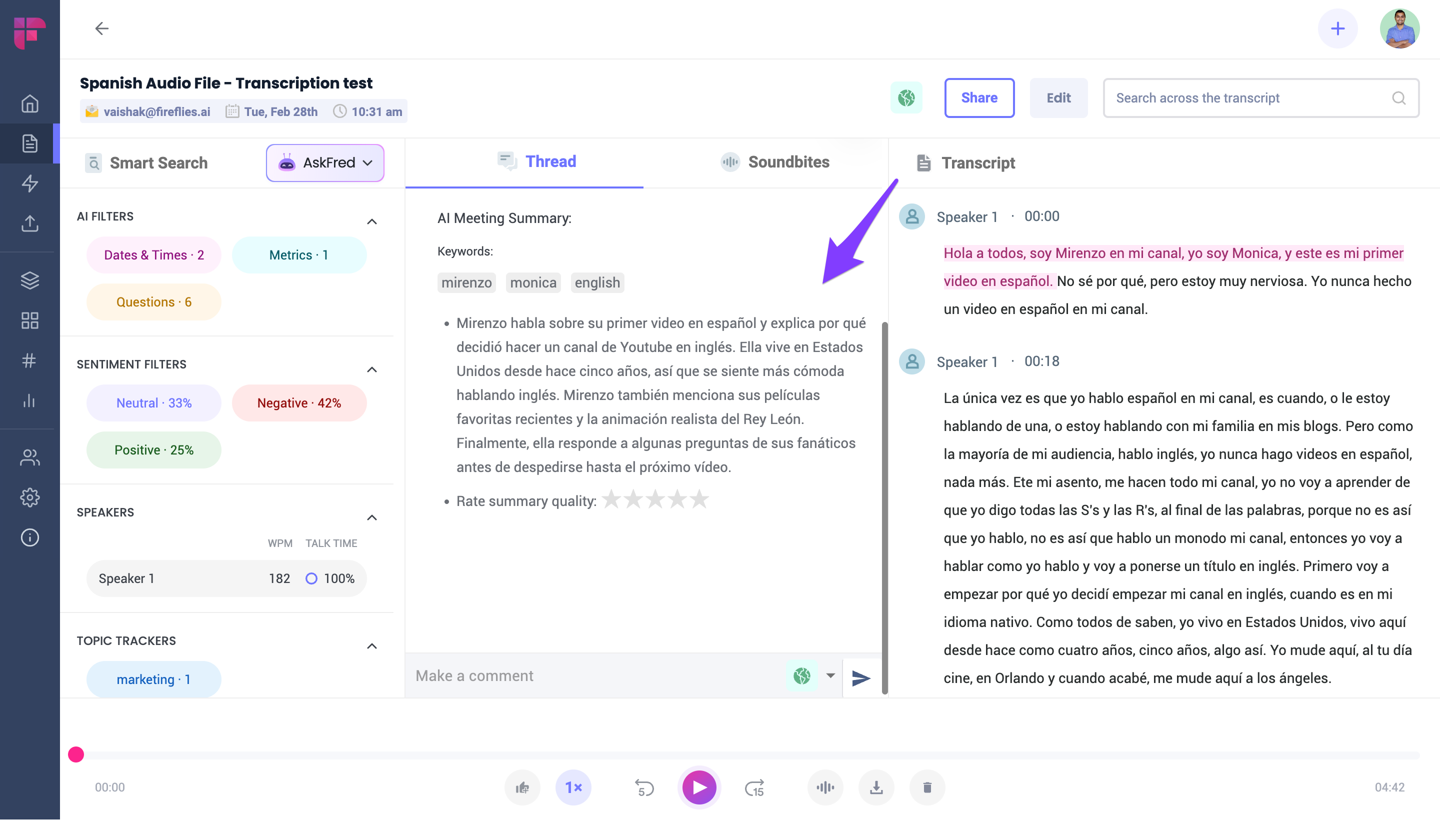 And that's it. You can download, review, edit, and share the transcript with ease.
Related Article: How to download your transcripts and recordings
We plan to roll out support for more languages soon. You can also request your preferred languages here. In case you've any questions related to languages, feel free to drop an email to support@fireflies.ai