In this article, let us see how to use the search function in your meetings and transcripts.
Using Search Function to Find Meetings
You'll find the search function right on top of your Fireflies dashboard that let's you search for a meeting title. For example, you can weekly meetings, by typing weekly and pressing the Enter key.

This returns all the meetings that have the keyword "weekly" in the meeting title or description

You can use the Filter function within the search bar to match the search term with the meeting title

This returns only the meetings that have the keyword "weekly" in their meeting titles.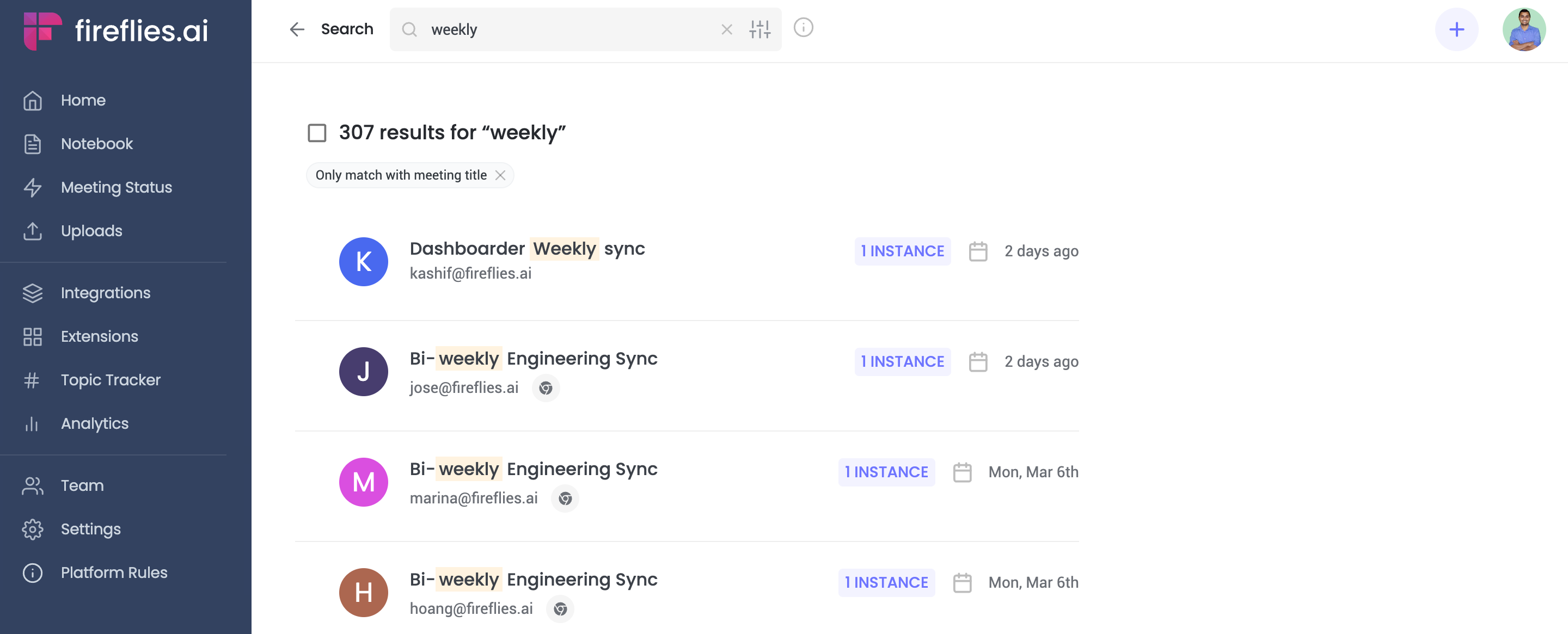 Using Search Function in Transcripts
To view the transcript, click on a specific meeting within your Notebook.
This takes you to the meeting Notepad. On the right side, you will find the meeting transcripts. On top of the transcripts, you will find a search bar.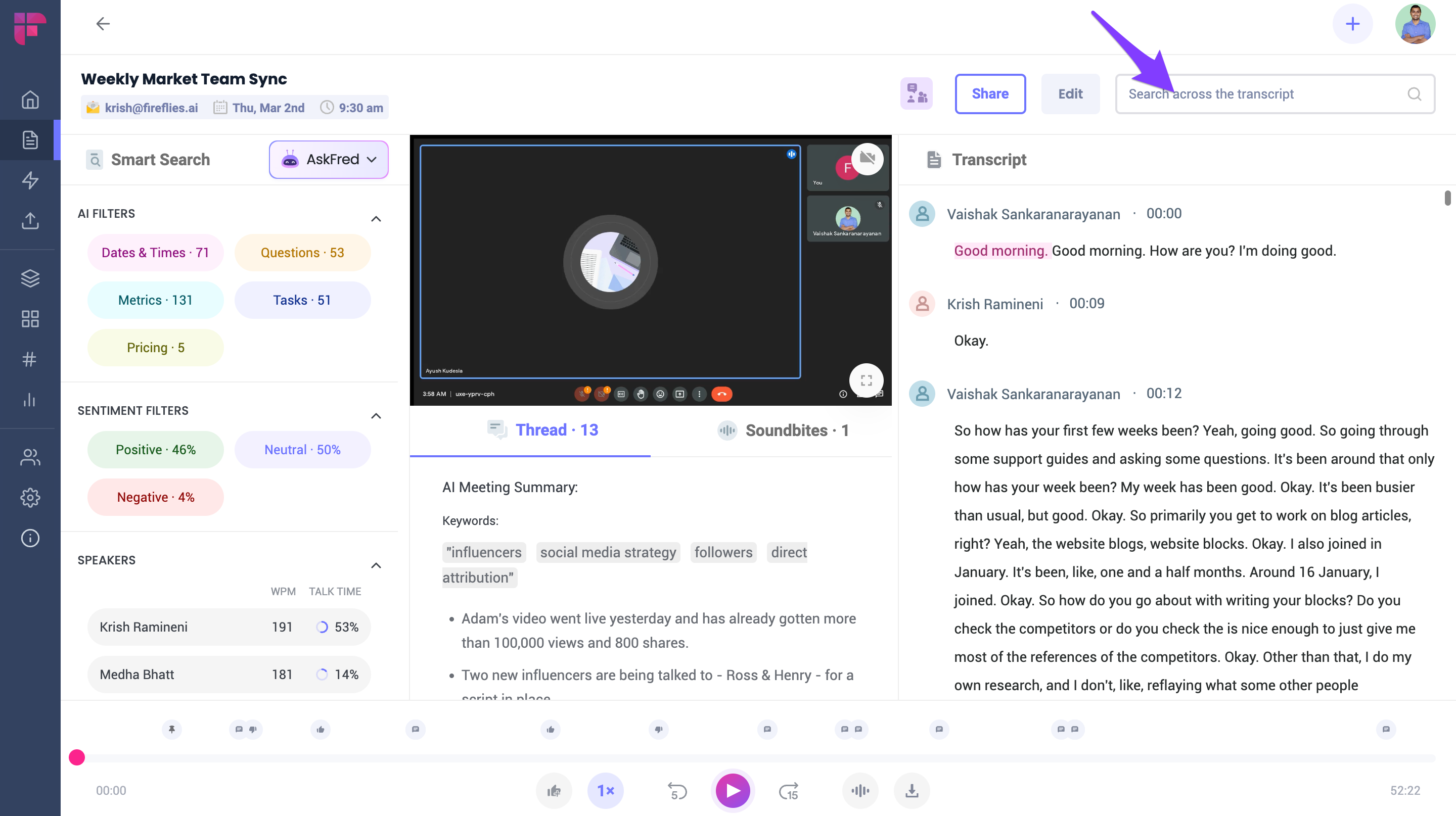 You can search for keywords within the transcript, and click on the transcript to go to that portion of the call.
If you've set topic trackers in your meetings, you can use the Smart search function to click on the topic trackers and this will allow you to search for those keywords within your meetings.
For example, here you can the marketing topic trackers to highlight the marketing keywords like a blog, SEO, and email within your meeting conversations.
I hope this article, helped you use the search function effectively to search your meetings and transcripts.
If you've any further questions, please feel free to reach out to support@fireflies.ai