Fireflies allows you to share your meeting transcript with other people.
How to Share Transcripts with Other People
Log in to your Fireflies account and then click Notebook on the main menu found on the left.

On your Notebook, click the meeting you want to share.

Click on the Share button on the top right corner and select the copy link option to copy the meeting URL link.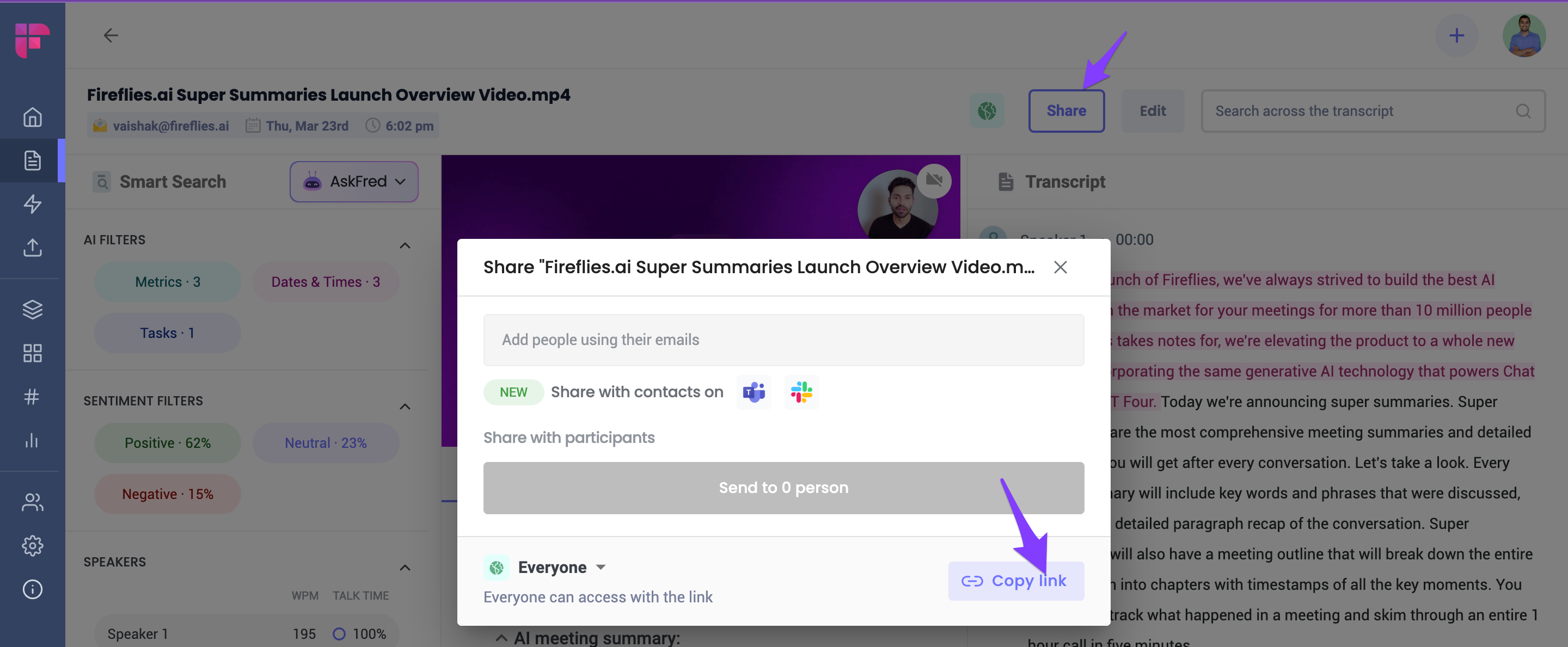 To share the meeting with people other than your participants, ensure you have selected the privacy view settings to Everyone so that anyone with a meeting link can access your meeting.
Anyone with the meeting link will be able to view the meeting transcript, search for specific words in the transcript and play the meeting.

Note:
Non-Fireflies users can view the transcript without a Fireflies account, but they need to login/signup to avoid seeing the signup pop-up
You will not be charged if a non-user views or accesses your shared recap
Hope this article helped you to share your meeting transcripts with other people. If you've any questions related to using Fireflies in your meetings, feel free to drop an email to support@fireflies.ai