In this article, let us see how to integrate Trello with Fireflies so that you can send your meeting transcripts to Trello and also create tasks using voice commands.
What is Trello?
Trello is a project management and collaboration tool that organizes your projects into boards. With Fireflies, you can send your transcripts to Trello automatically after every meeting.
Related article: How to integrate Asana with Fireflies
How to Integrate Trello with Fireflies
Log in to your Fireflies account and then click Integrations on the main menu found on the left

On the Integrations page, search for Trello and click on Trello.

Click on the

Connect

button

You'll be redirected to Trello where you would be asked to log in. Click on Login to continue.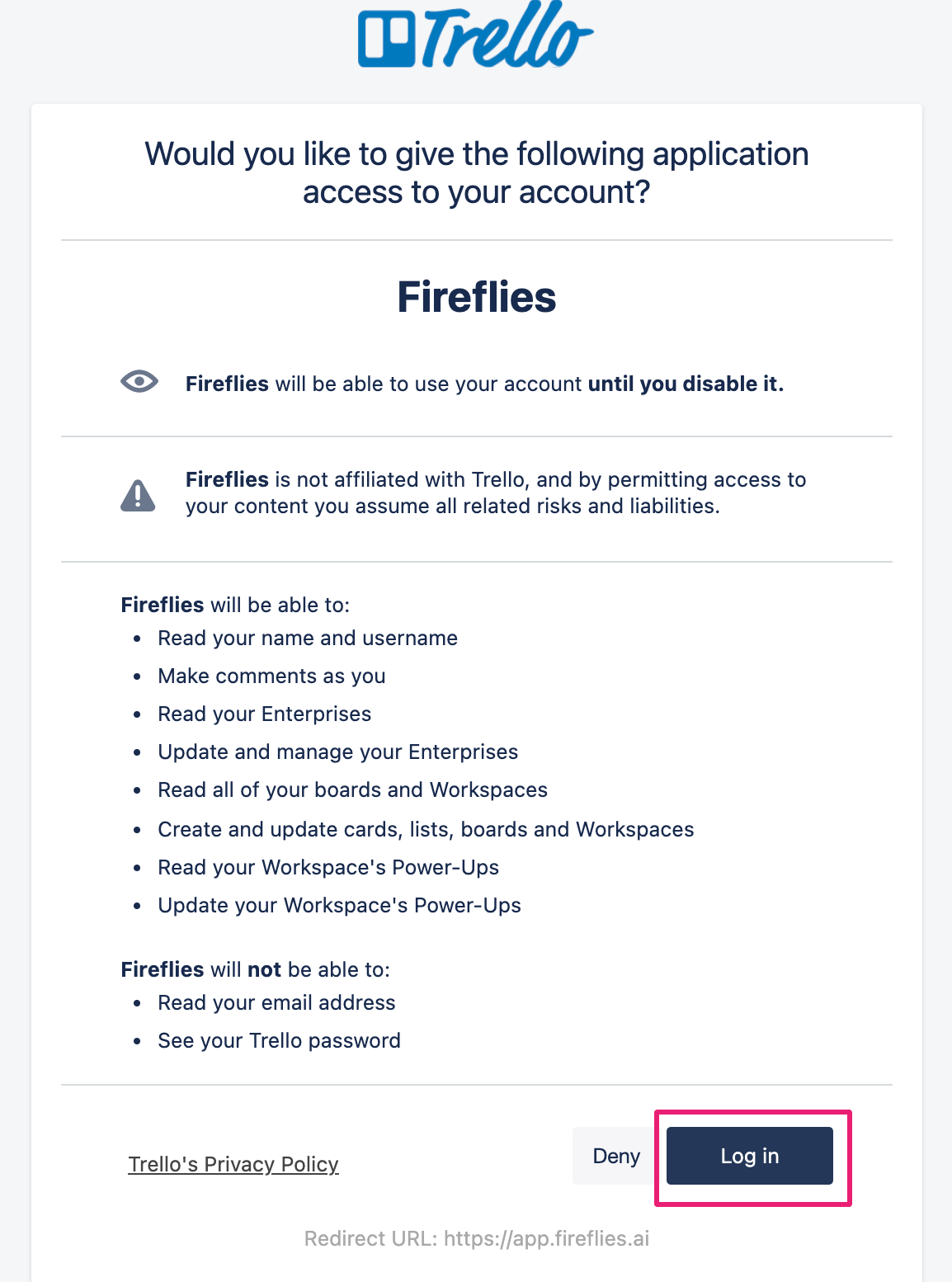 Log in to Trello using your credentials.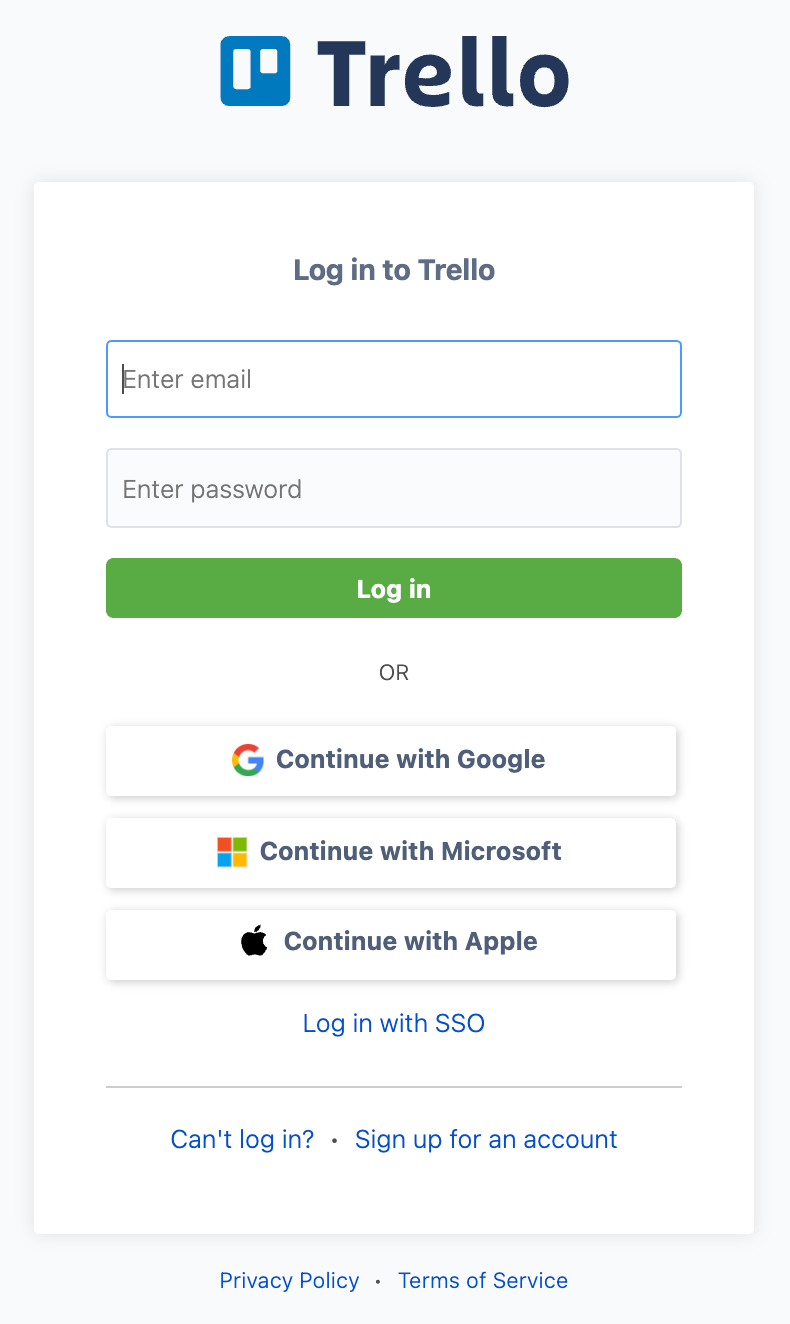 You would need to authorize Fireflies by clicking on Allow.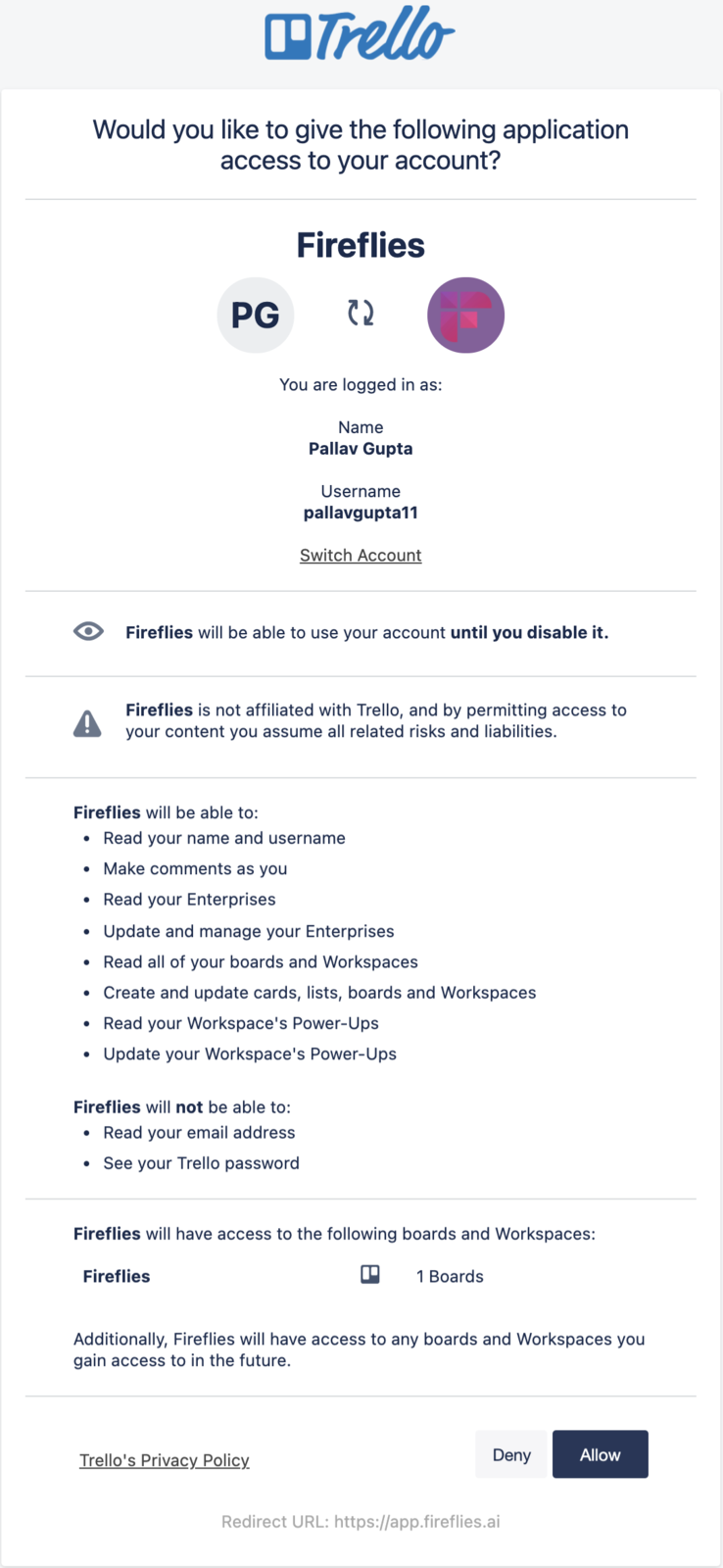 You have successfully enabled Trello on your Fireflies App. Back on Fireflies, you'll notice the Active badge and a green tick on Trello integration.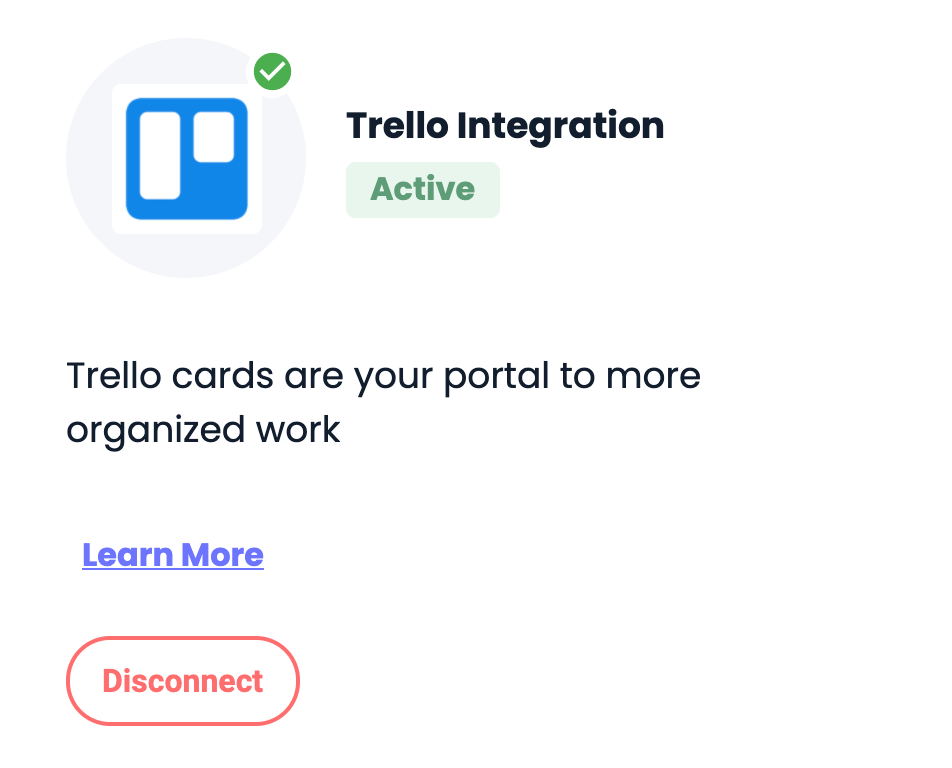 Settings to automatically create tasks in Trello
Select a relevant board from the drop-down menu to create tasks from your meetings and

select the list where the task would be created.






Based on the voice commands that you have created, tasks would be created within your Trello board under the chosen list.


Related Article: How to use voice commands to create tasks on Asana
Here's how a sample task would look on your Trello board




If you've any questions related to app integrations, feel free to contact us at support@fireflies.ai.