Zoho CRM is regarded as one of the most effective CRM's when it comes to sales. Integrate your Zoho account so that all the notes from Fireflies will automatically be associated with the corresponding contact in Zoho CRM.

First, log in to your Fireflies account and then click Integrations on the main menu found on the left.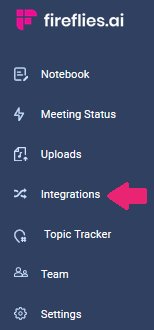 On the Integrations page, hit the Zoho icon.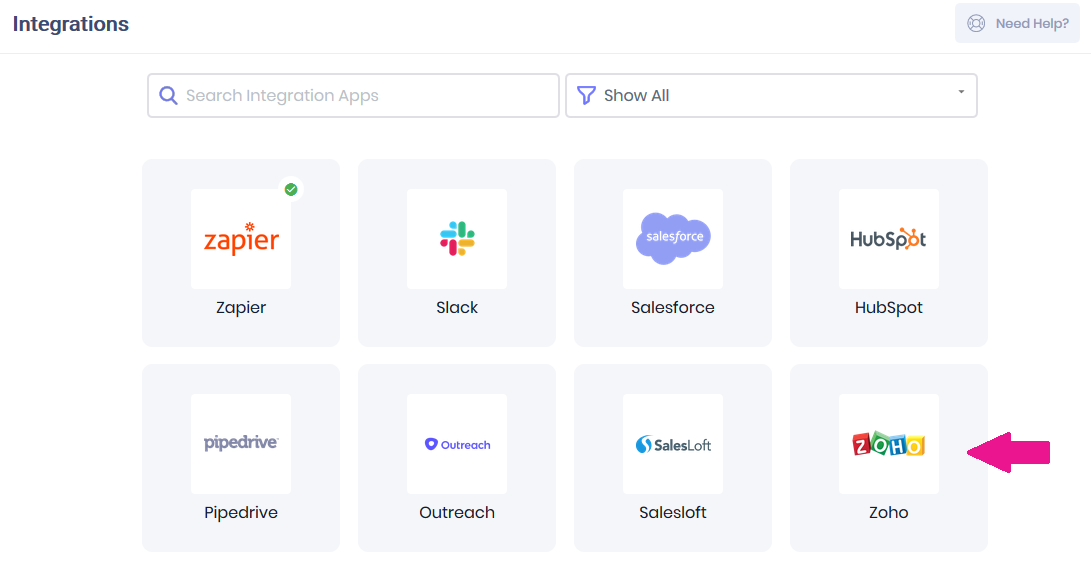 Click on the Connect button.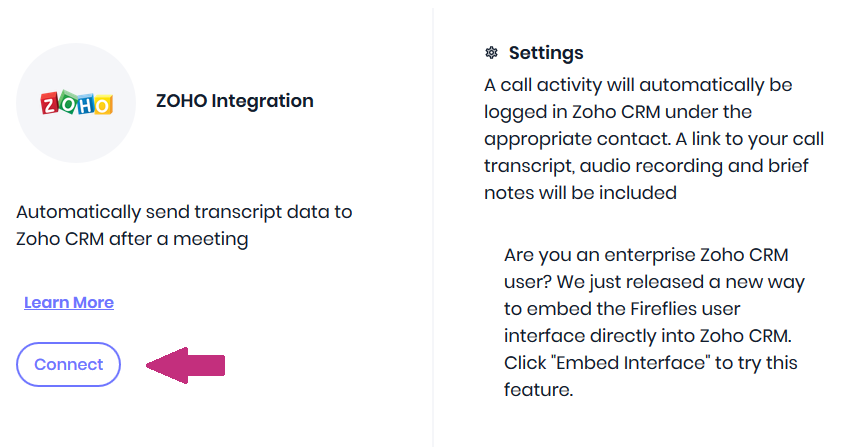 You'll be redirected to Zoho CRM where you would be able to sign in to your account.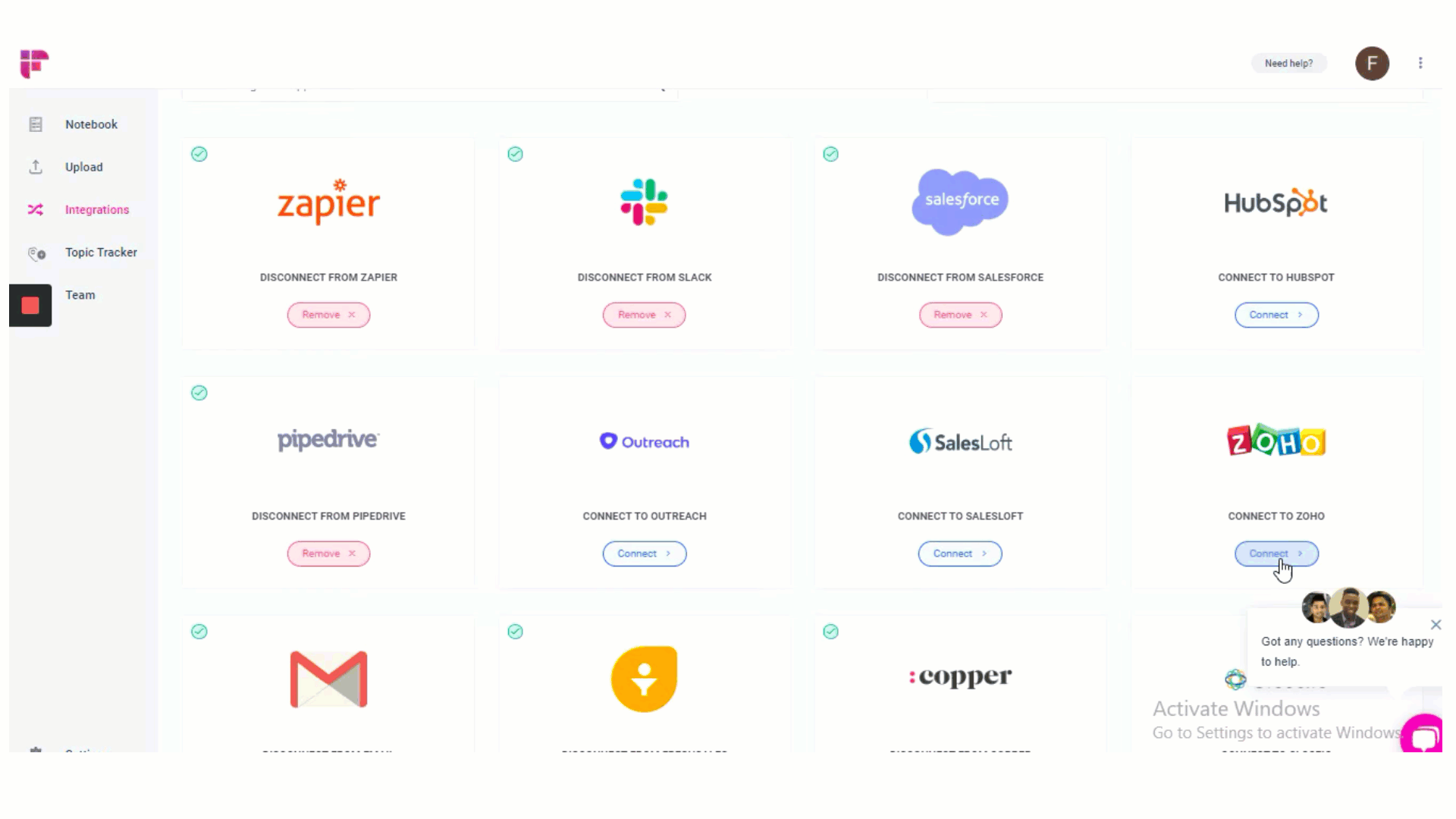 You have successfully enabled Zoho CRM on your Fireflies App. Back on Fireflies, you'll notice the Active badge.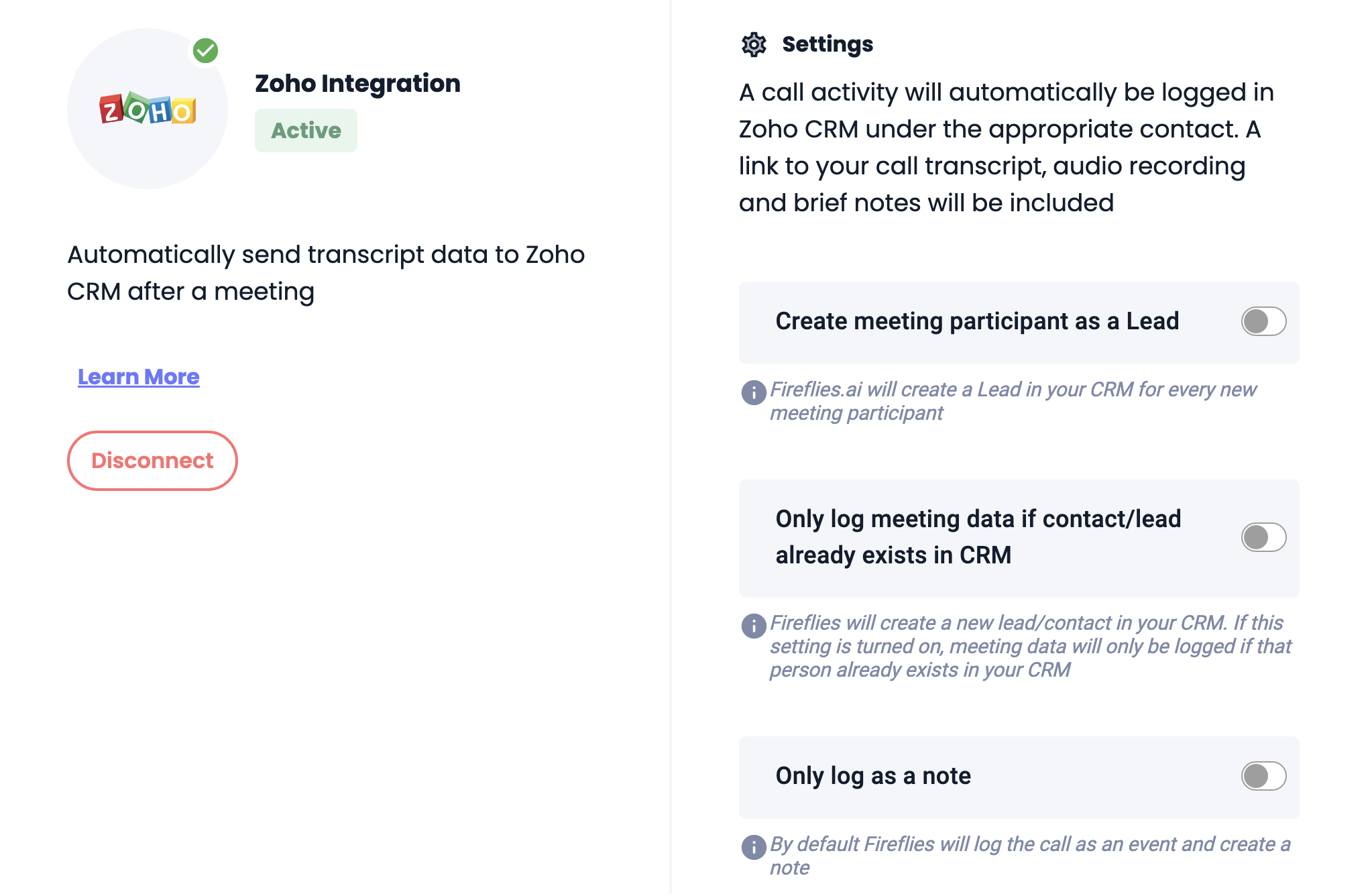 By default Fireflies creates meeting notes for newly identified participants under a contact within Zoho CRM
You can toggle, Create meeting participant as a lead to ensure that all newly identified meeting participants will get logged as a lead

For all subsequent meetings with that participant Fireflies will log meetings notes according to their email address, irrespective of whether they have been converted into a contact or not.