In this article, let us see the steps to integrate Salesflare CRM with Fireflies.
How to setup Fireflies and Salesflare CRM integration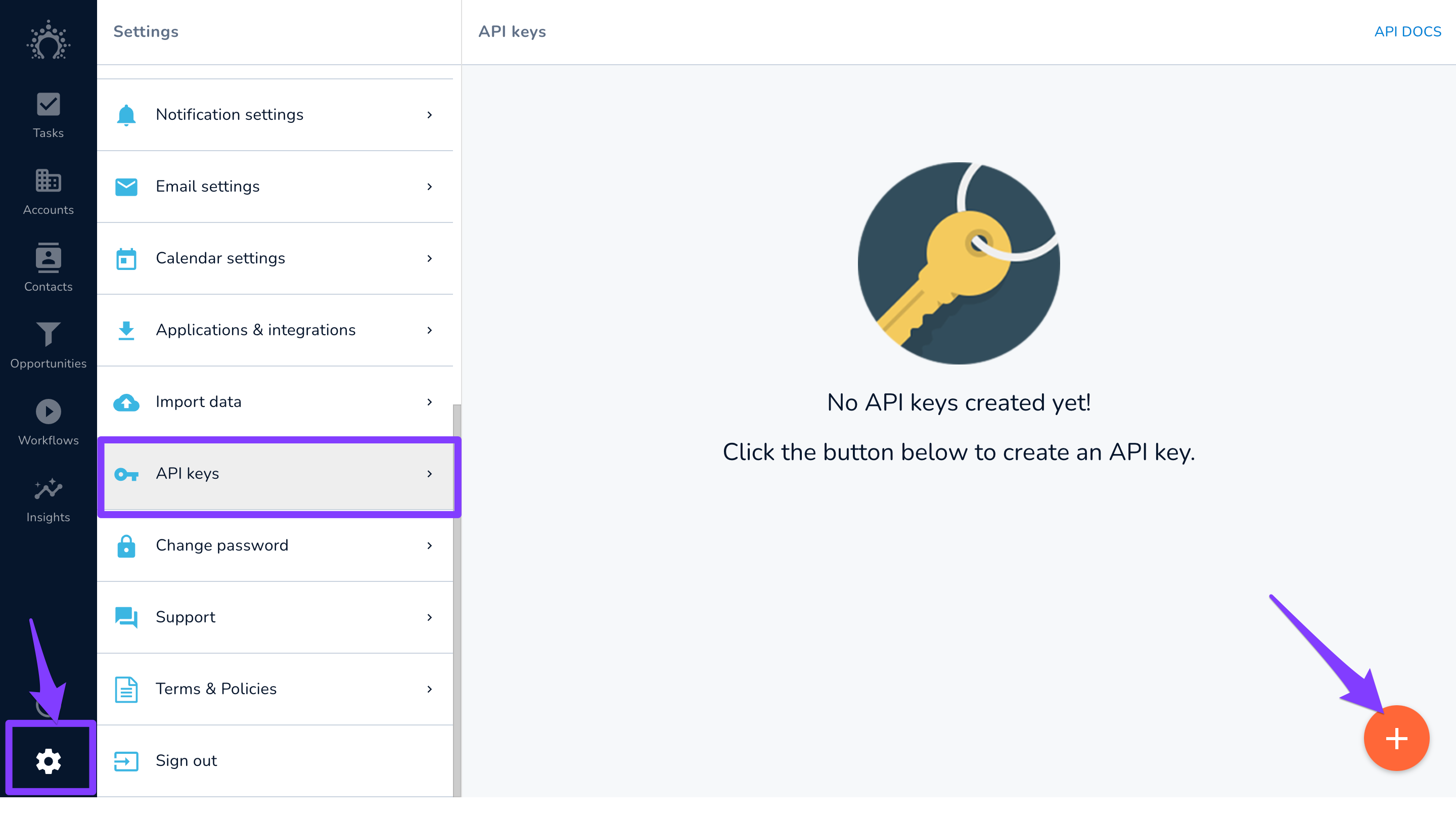 Login to Fireflies and click on Integrations. Navigate to Salesflare on the Integrations page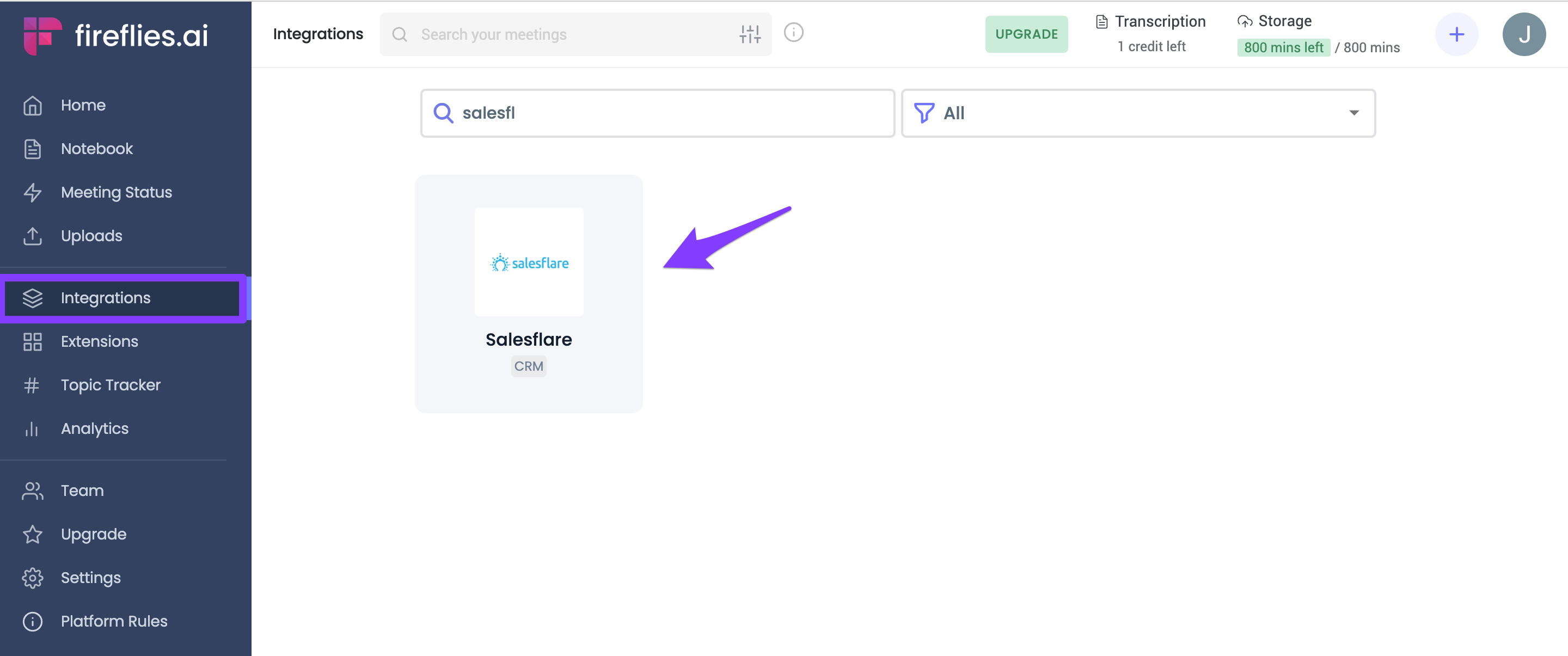 Add your Salesflare account API key and click on Connect.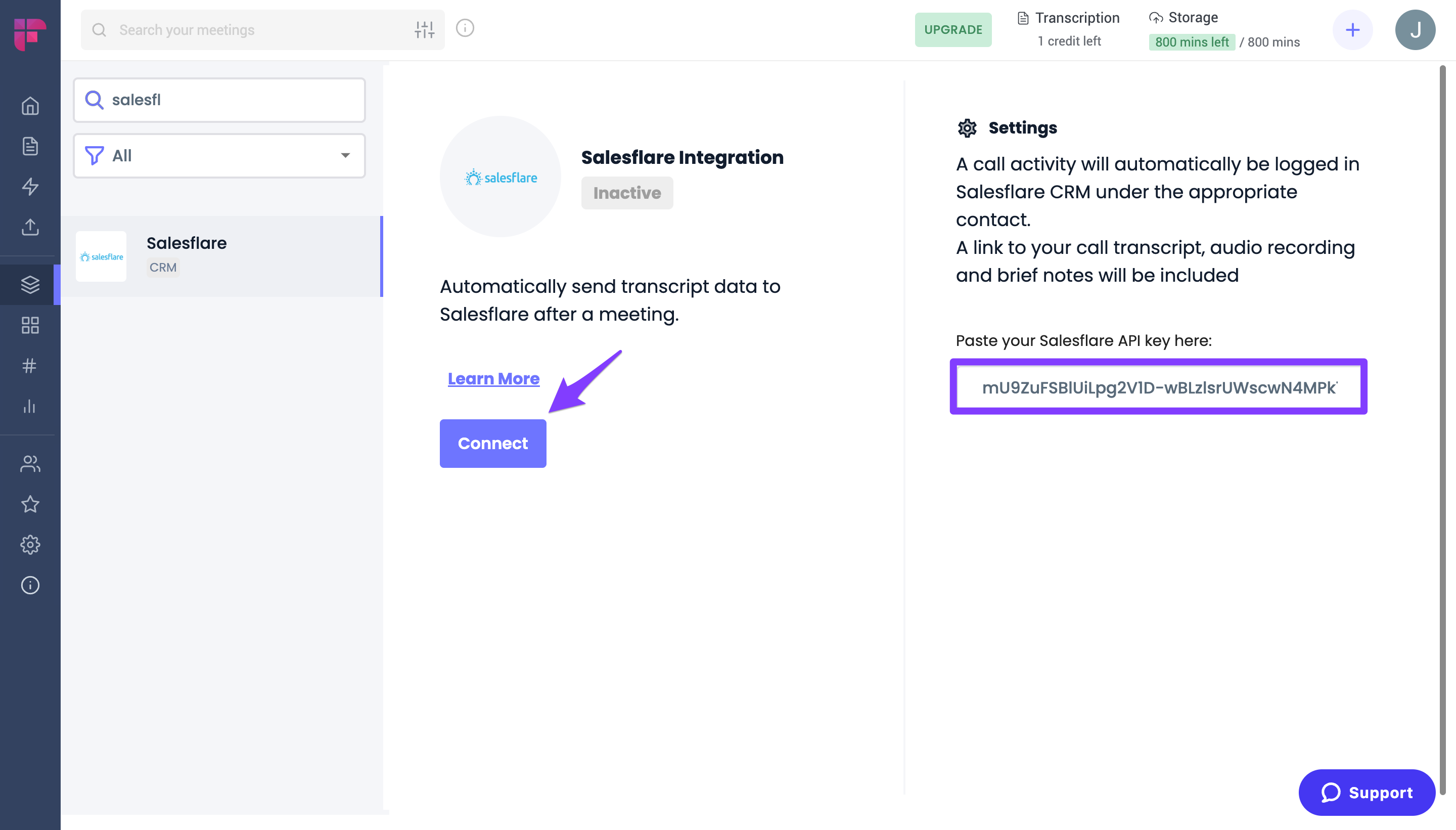 You have successfully connected Salesflare CRM with Fireflies. You will be able to see an active badge near the Salesflare CRM.
Next, you can invite Fireflies to your call and conduct your meetings. After the meeting is over, Fireflies will push the meeting notes under the appropriate contacts within the Salesflare CRM.
Related article: How to send automated meeting notes to your CRM under contacts or deals
Hope this article helped you to integrate SalesFlare CRM with Fireflies. Fireflies also integrates with all these popular apps.
In case, you have any questions or doubts about how to integrate your favorite apps with Fireflies, drop us an email at support@fireflies.ai