In this article, let's see how you can signup or login into Fireflies.
How to Signup to Fireflies
Note: Currently the only way to log in or sign up with Fireflies is to sync your email via your Google or Outlook calendar.
Signup to Fireflies using your Gmail or outlook email id. In this example, we've used a Gmail account to signup to Fireflies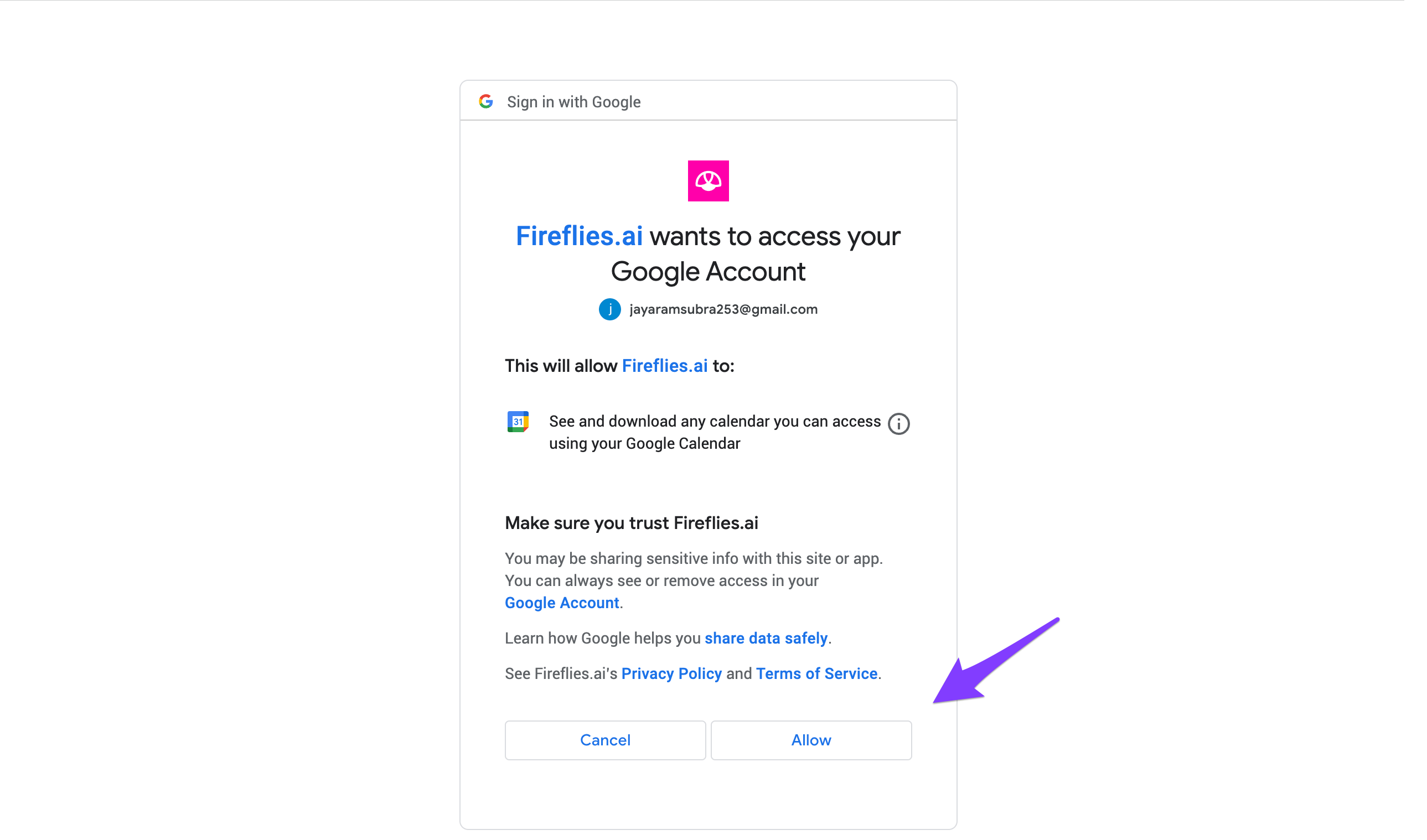 This takes you to the setup page where you can configure how Fireflies should join your meetings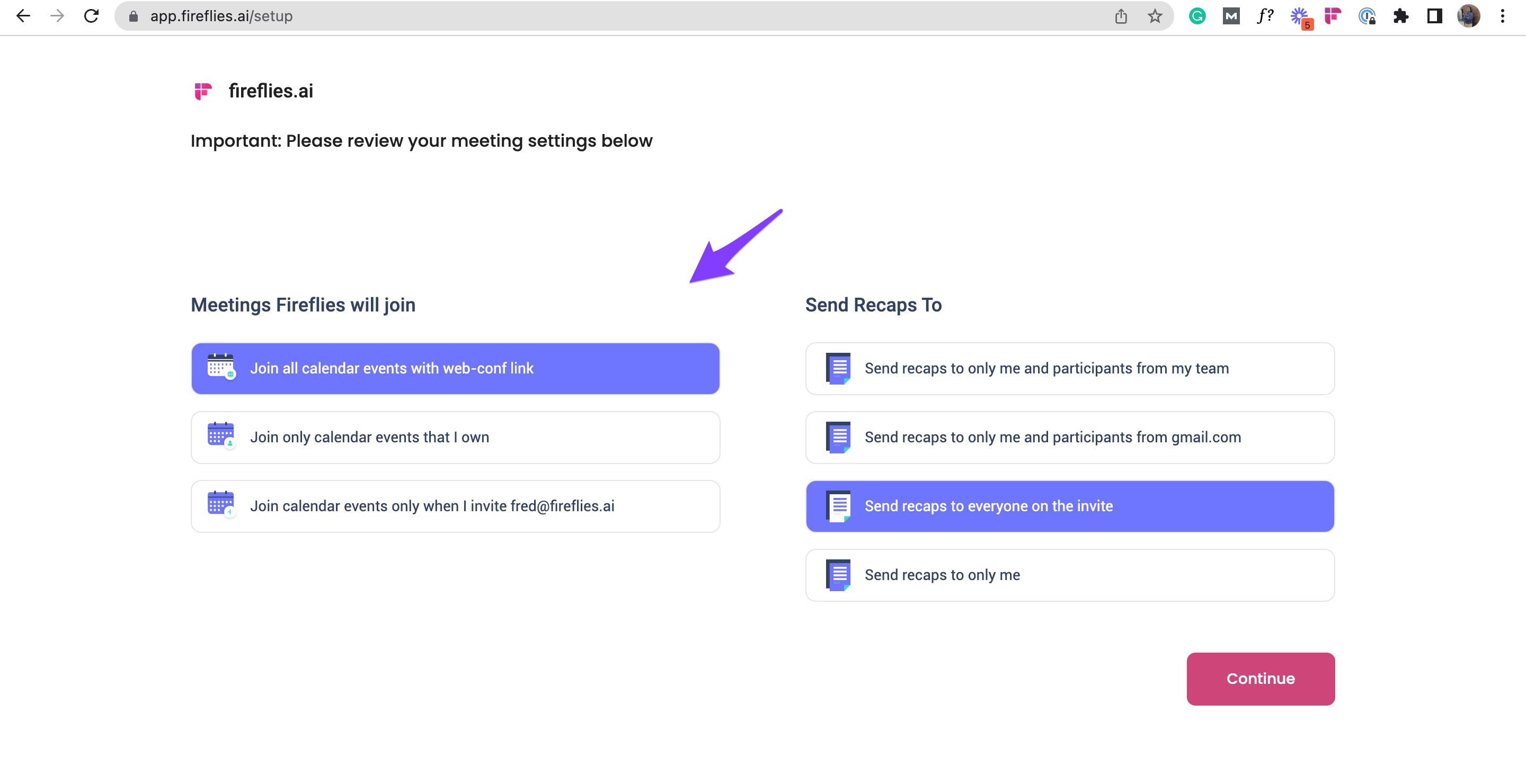 Note: By default, Fireflies is set to join all your calendar events with a web-conf link. This allows Fireflies to automatically join the meetings you host or you participate in.
To allow Fireflies to only join the meetings you host, you can change the meeting settings to Join only calendar events that I own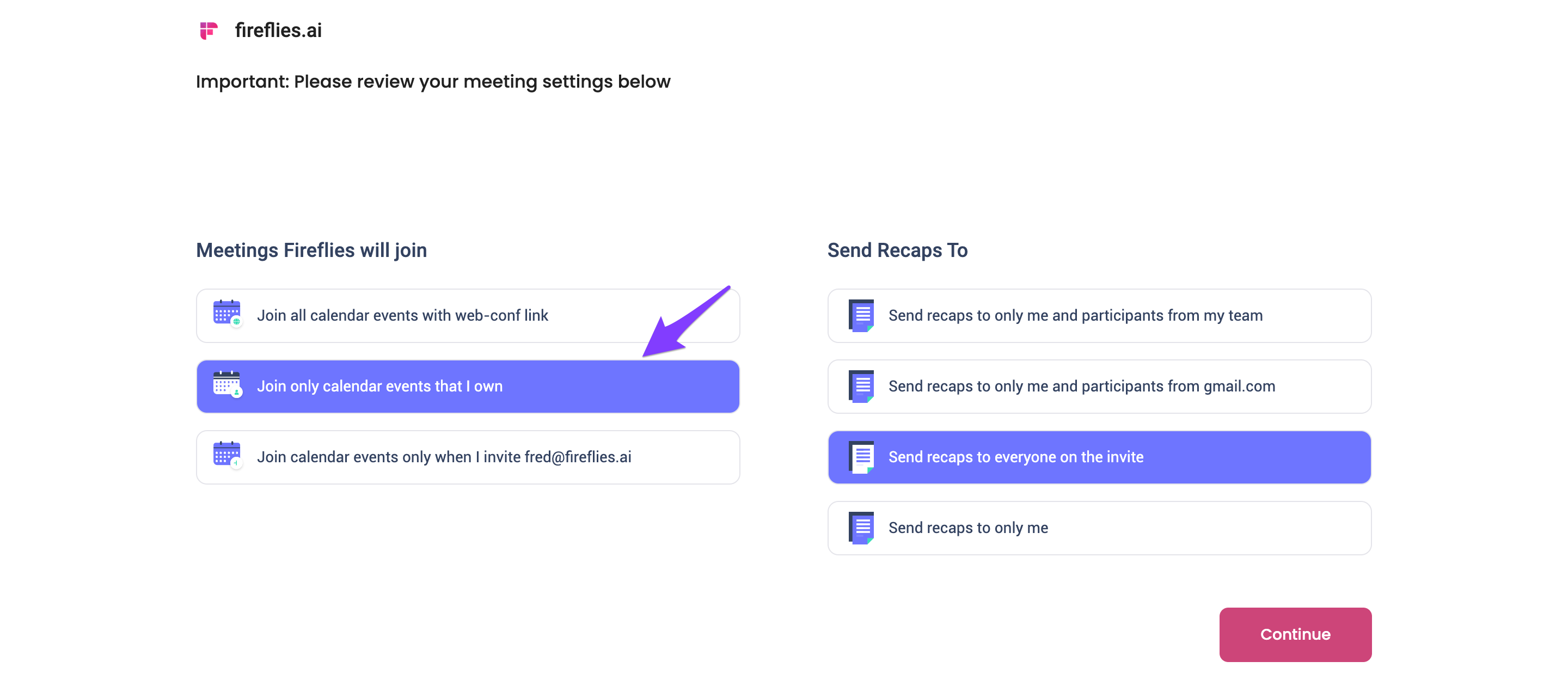 Note: You can also set who should get the meeting recaps. By default, everyone who attends the meeting will get a meeting recap.
To send the meeting recaps only to you, you can choose the send recaps to only me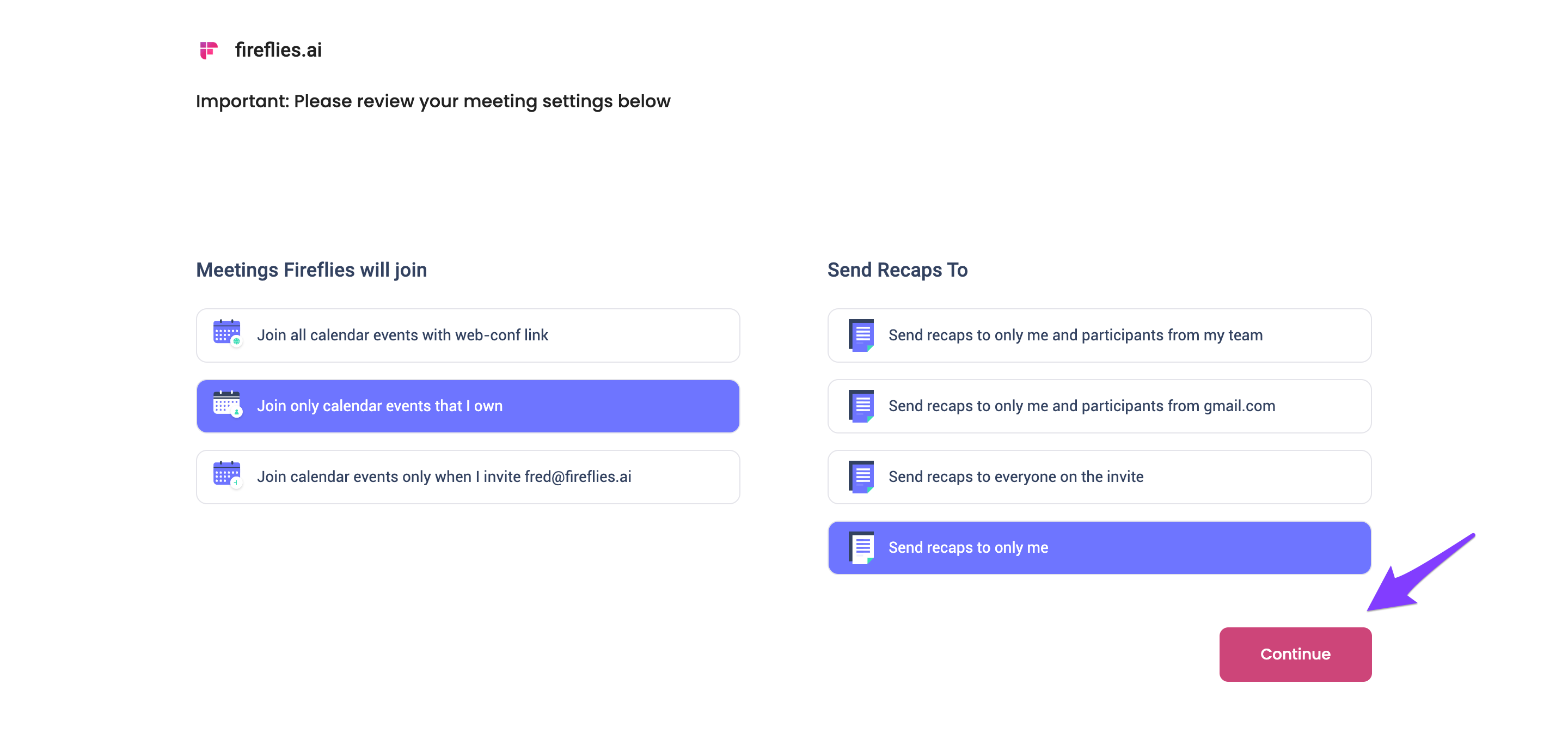 Next, you have the option to invite the teammates to your workspace. You can choose to invite or skip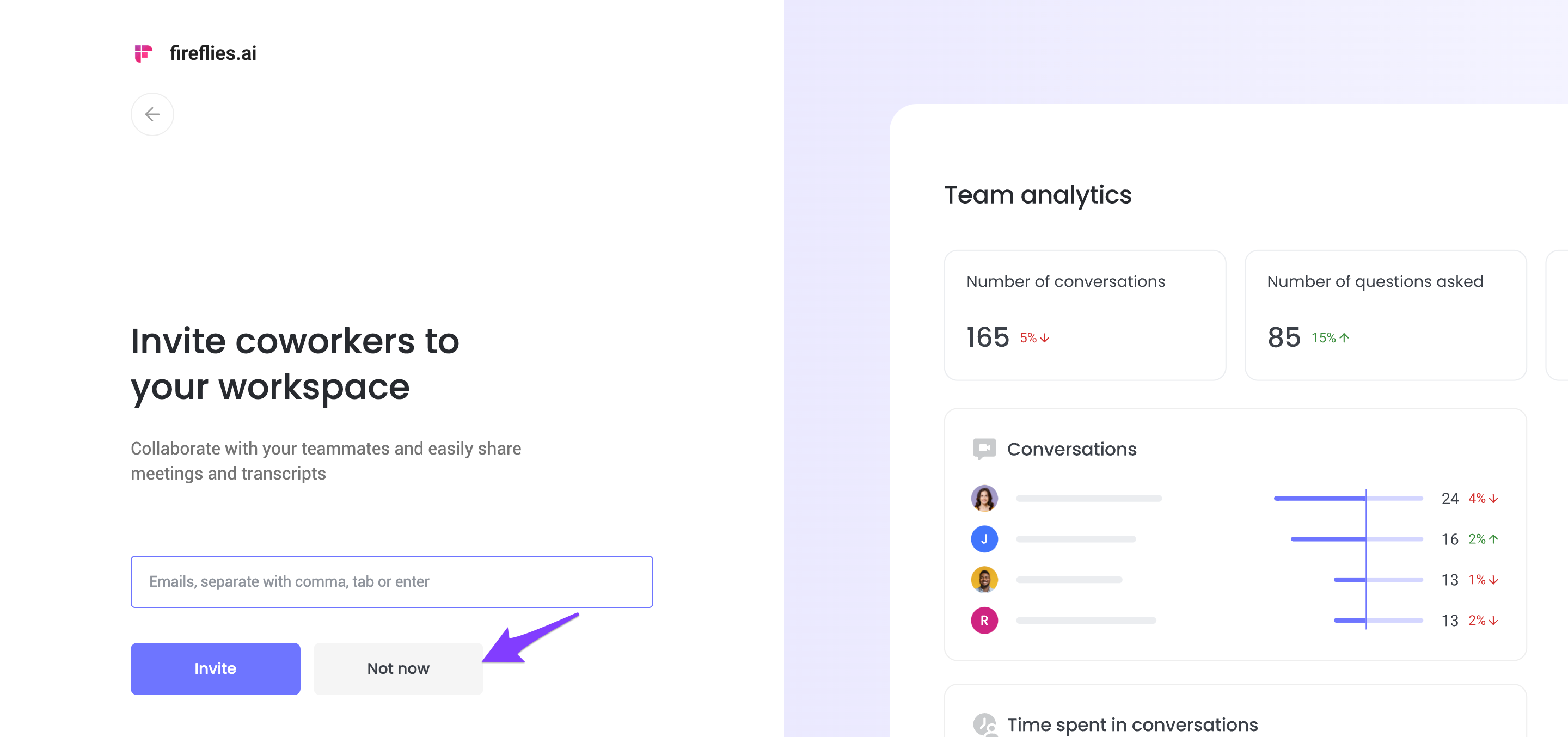 You can also try the Business tier of Fireflies for a free 7 days trial

Alternatively, you can click on the cross in the top right corner to skip this step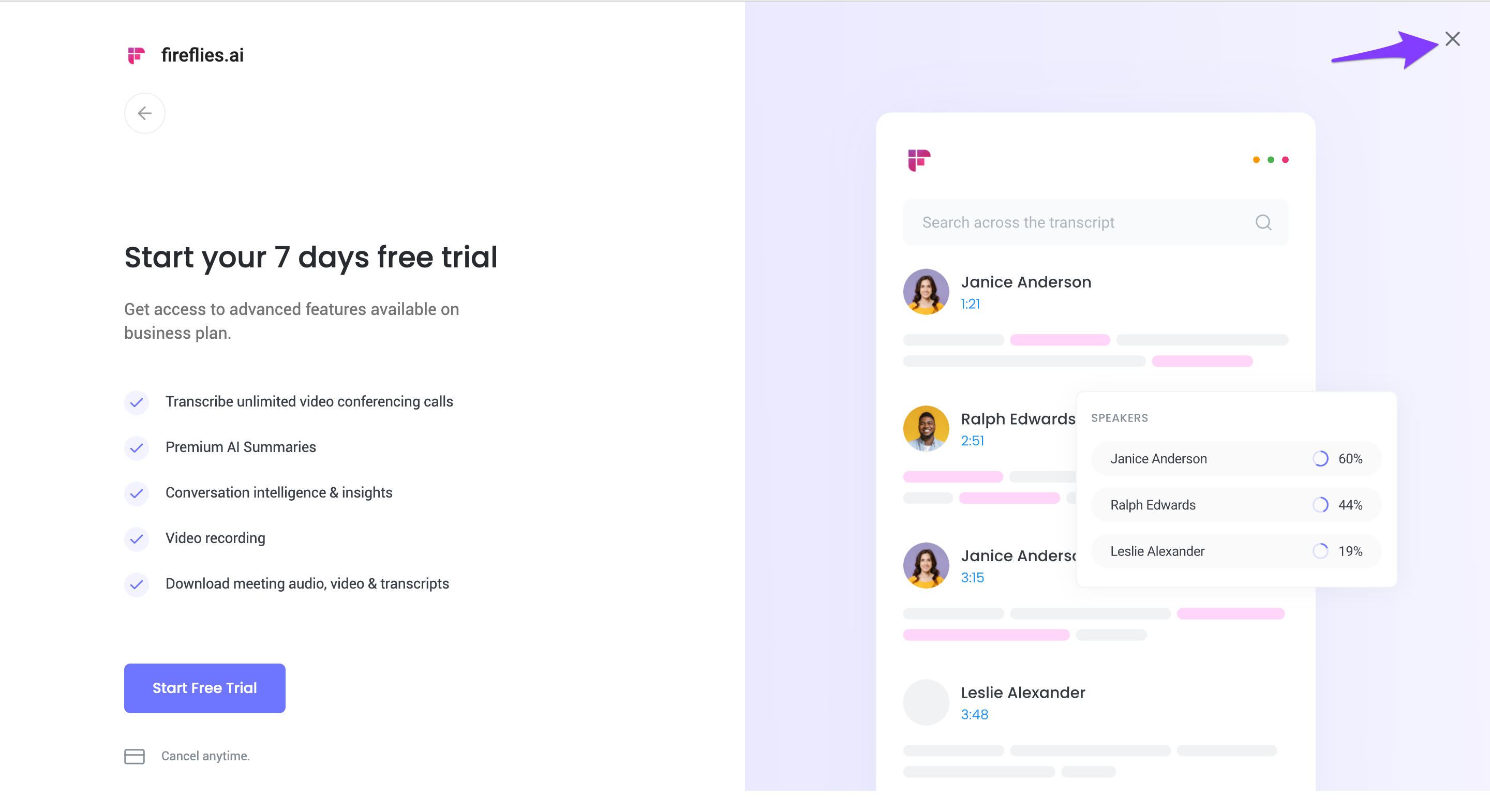 Related article: What are the features of the Business tier?
This takes you to the Fireflies dashboard. You can control how Fireflies should join your meetings by selecting the appropriate options from the meeting settings

Related article: How to setup Fireflies meeting auto-join settings
Now you can start scheduling the meetings from your dashboard, invite Fireflies to the meeting and get your meetings recorded and transcribed on your Notebook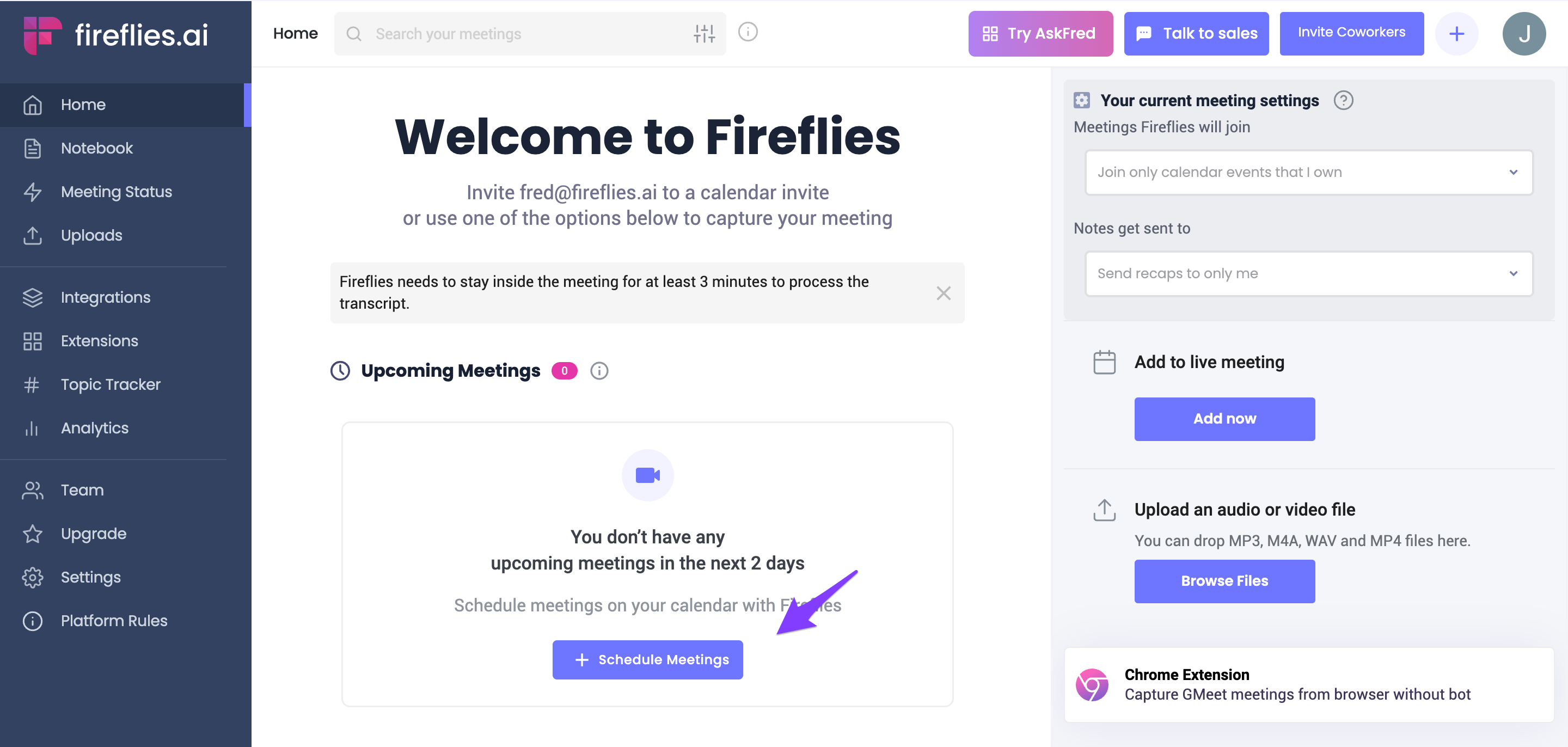 Related article: How to download your meeting recordings or transcripts
How to Login to Fireflies

Log in to Fireflies by logging in to your Google Calendar or Outlook Calendar. Fireflies connect to your calendars so it knows which meetings to join. Let us log in using Google calendar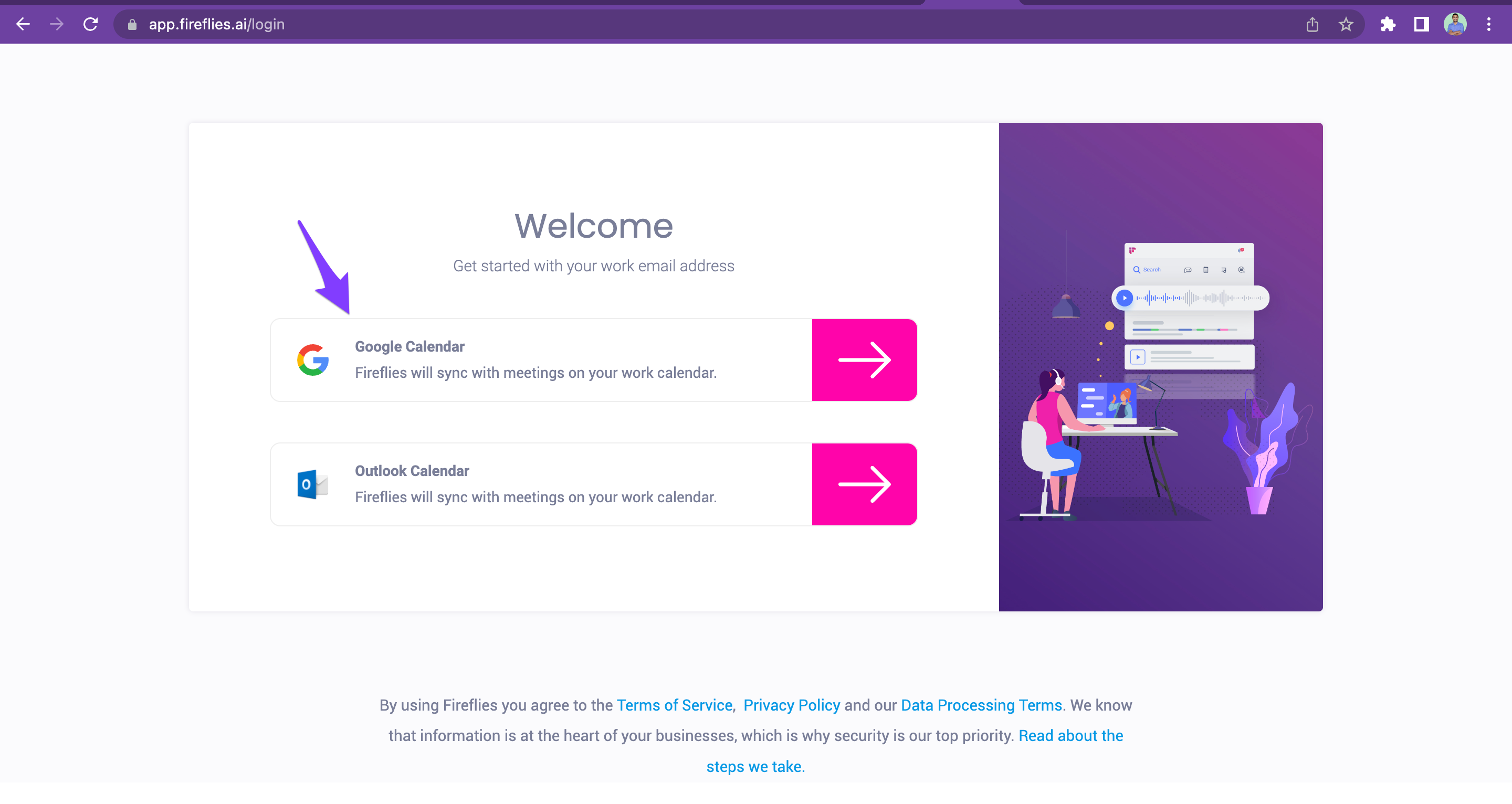 Log in with your credentials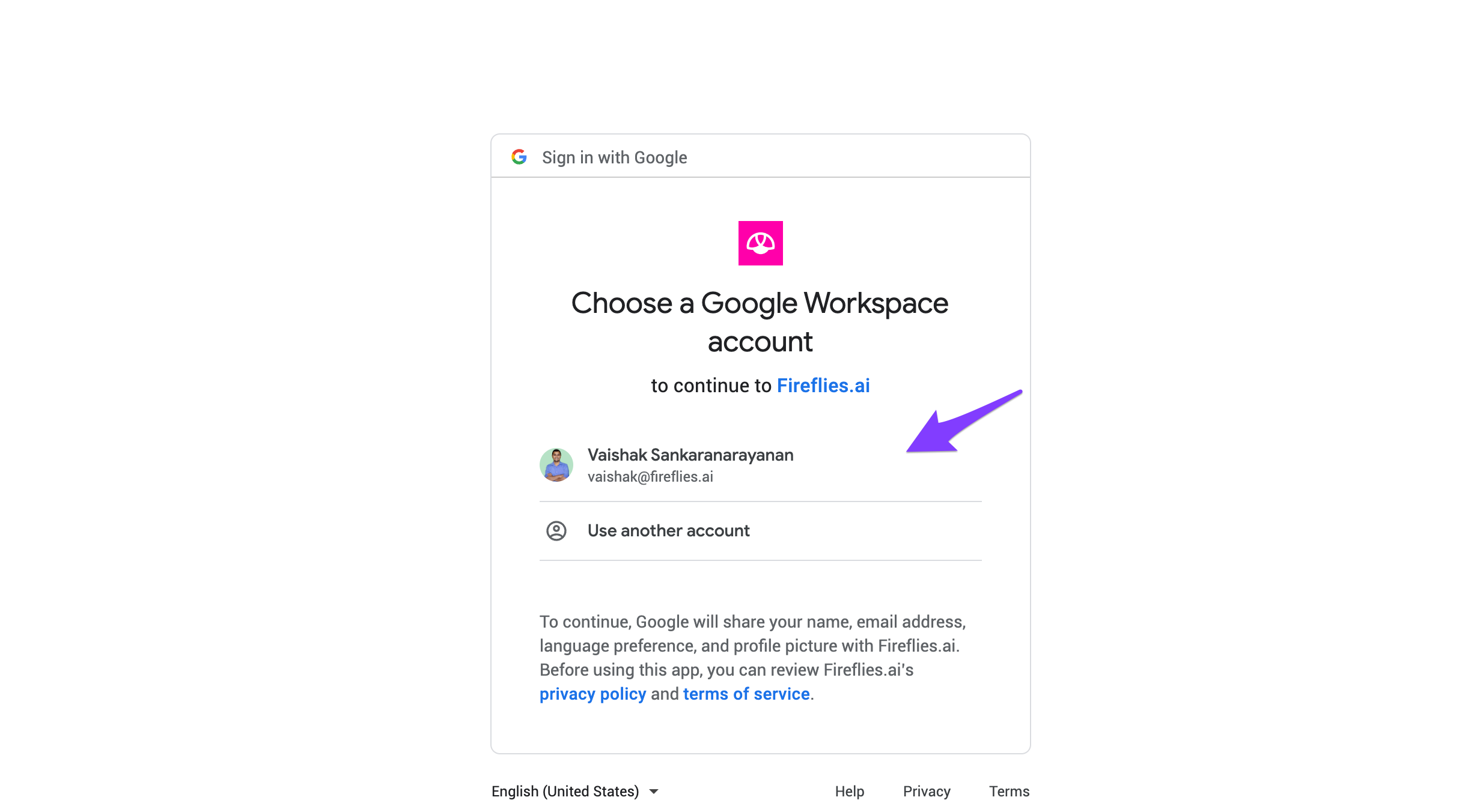 Click Allow to verify your credentials


This takes you to the dashboard page

Note:
The Auto Join calendar events setting is disabled by default. With this off, Fireflies only joins meetings when you manually add fred@fireflies.ai to the invite.
See our help guide for details on how to configure the Auto Join settings.
You have now configured the most basic settings on your Fireflies account. Now go ahead and invite Fireflies to your meetings.
If you've any questions, please drop an email at support@fireflies.ai