In most cases, Fred the fireflies bot will email you the meeting recaps and transcripts within twenty minutes. (Usually within ten-twelve minutes)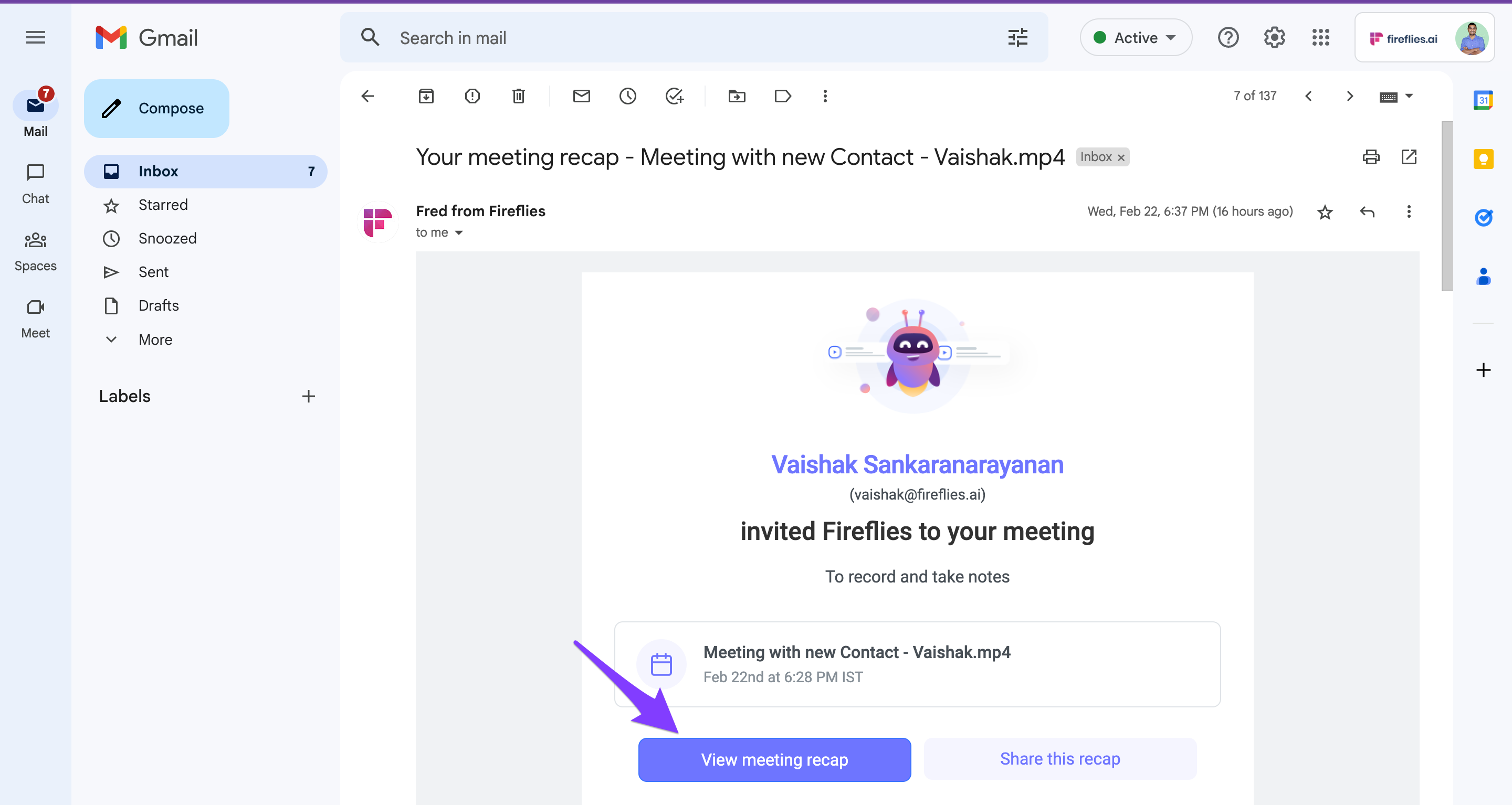 If you haven't received a meeting recap email yet or if your meeting does not show up in your Notebook, there is a good chance it could be because of one of the following reasons.
Related Articles: How to invite Fred to join your meetings
In this article, let's go through these reasons one by one.
The meeting is currently being transcribed
Depending on the duration of your meeting calls,

fred@fireflies.ai

needs up to twenty mins to process your calls. You can check this by clicking on the Meeting status tab. You will find the status currently displayed as "Processing"
The status of your meeting will change to "Completed" within 20 mins.
If your meeting status displays a Completed status, you'll be able to get your meeting transcripts within your meeting notepad.
Related Article: What is the Meeting Status page?
Fred was denied entry into the meeting
For your meetings to be recorded and transcribed, the

fred@fireflies.ai

needs to be able to join your meeting as a participant. If Fred is denied entry, your meetings can't be processed
You can go to your Meeting status tab and check if Fred was denied access.
Related Article: Reasons for Fred to not join your meetings
The meeting duration was less than three minutes
Fireflies will not process transcripts for those meetings if your recorded meeting was under three minutes. You'll find the meeting status as "Meeting audio too short to process".
Please ensure Fred remains in the meeting for over 3 minutes to receive a transcript.
None of these? Contact Us
If you're still facing issues after following all these steps, please follow the steps on Reporting an Issue