There are 2 ways to use Fireflies with Zoom:
Option 1: Using the Zoom Native Integration
This will transcribe calls directly recorded within Zoom. Learn more about this approach.
Option 2: Using the Fireflies.ai Notetaker Bot
You can have the Fireflies.ai Notetaker Bot join as a participant to record, transcribe the meeting.
Important Settings for Option 2
If you are using the Notetaker Bot, you'll need to make sure your Zoom Settings are updated to support it.
Go to your

Zoom profile

.
Scroll down and make sure Only authenticated users can join meetings from the Web Client is turned off.
Because our AI assistant joins as a guest from the Zoom Web SDK, this needs to be updated for Fireflies to join your meetings reliably without any issues.
Method 1: Calendar Invites
Send a calendar invite to

fred@fireflies.ai.

Make sure there is a Zoom URL and password somewhere in the calendar invite.

Method 2: Auto-join Settings
Change your Fireflies meeting settings to auto-join in app.fireflies.ai/settings. Fireflies will automatically join any meeting on your calendar with a Zoom URL, and there is no need to invite it each time manually.

Method 3: Fireflies Dashboard
Go to your Fireflies

dashboard

and select add to live meeting

Type the Meeting name and the Meeting URL with password in the popup module
Select the Duration
Click Join now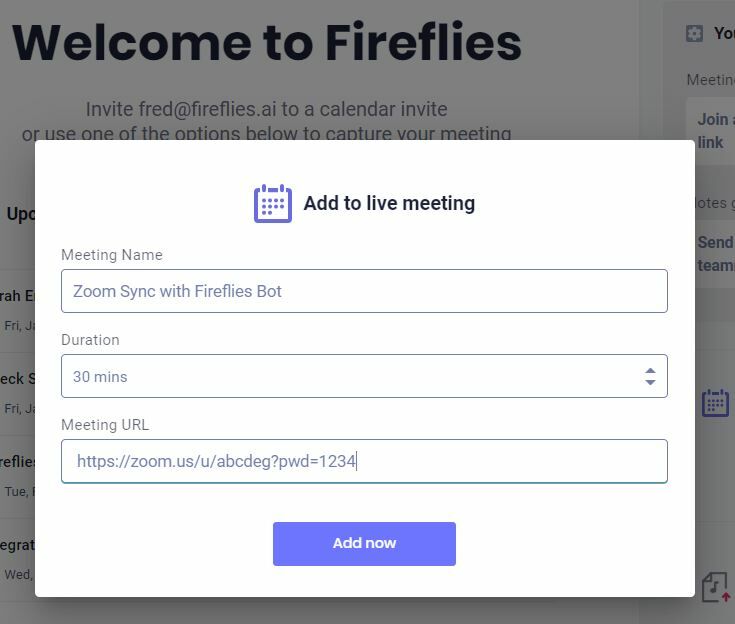 Optional Zoom Settings to Ensure Smooth Capture
Enabling these settings will ensure that the Fireflies.ai Notetaker Bot joins consistently and reliably every time.
Turn On Join Before Host
On Zoom's Meeting Options, we highly recommend that you check Enable join before host setting so that Fireflies can join on time if you are running late to the meeting.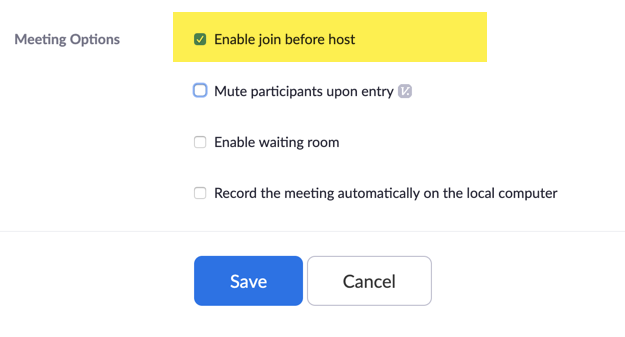 Turn On/Off Waiting Room
If you want to explicitly approve Fireflies into a meeting at the start of the Zoom call, you can turn this on. It's just another layer of security in case you don't want it in the meeting.

Kicking Fireflies Out Of Meetings
If you need Fireflies to leave the meeting for whatever reason, you can kick it out of a meeting just like you would kick a Zoom participant out. Fireflies will not capture the remaining part of the meeting.
Meetings With Passwords
Fireflies can join Zoom meetings with a password if the password is included in the body of the calendar invite with the default Zoom formatting.

If you invite Fireflies to a meeting in the Add to Live Meetings Module of the dashboard, make sure the Zoom URL includes the password.
Ex: https://zoom.us/j/3281391z?pwd=ad2bcd8sjja
Also, check Zoom Settings