In this article, let us see how to set up Topic Trackers on Fireflies.
What are topic Trackers
Topic trackers are keywords that you want to track in your meetings. For example, you can set up a topic tracker for Marketing and add keywords like blogs, SEO, Email outreach, and other relevant things related to marketing.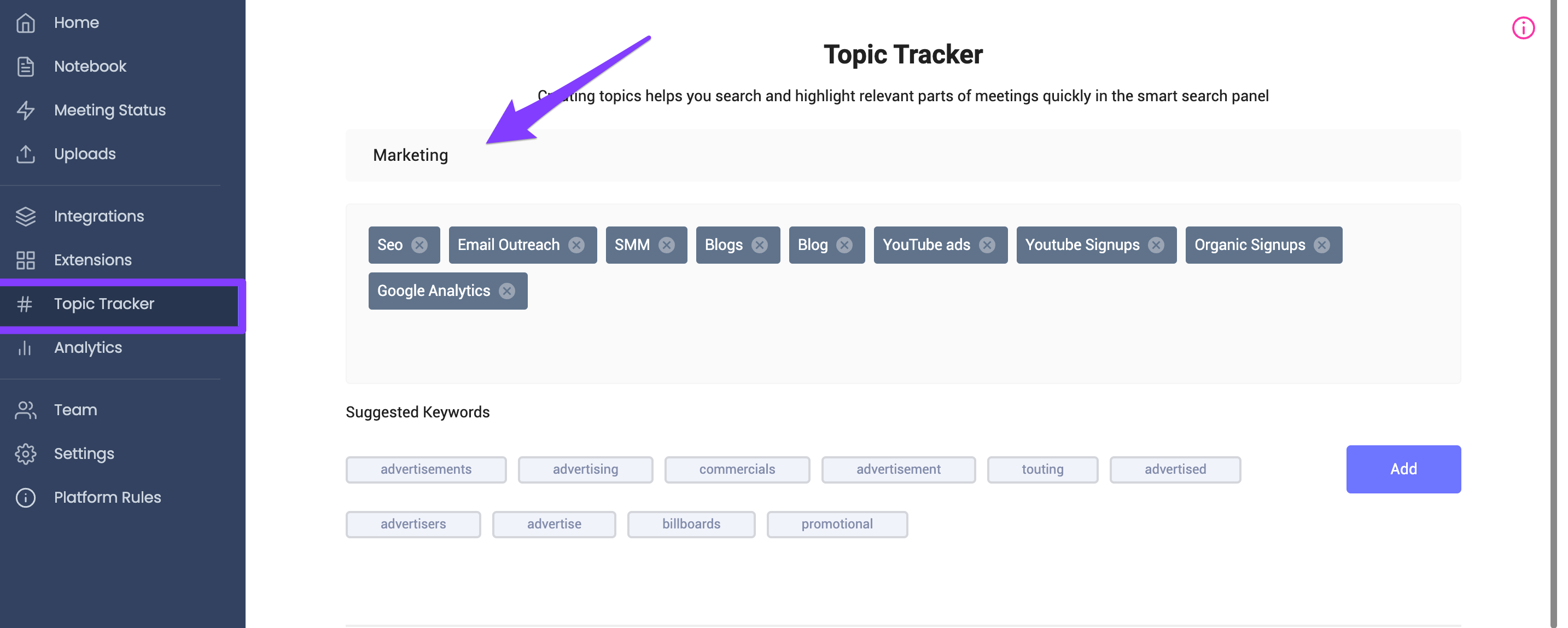 So, every time these words are spoken on the call, it gets tracked in the meeting. You will also get a count of how many times the words related to marketing were spoken in the call.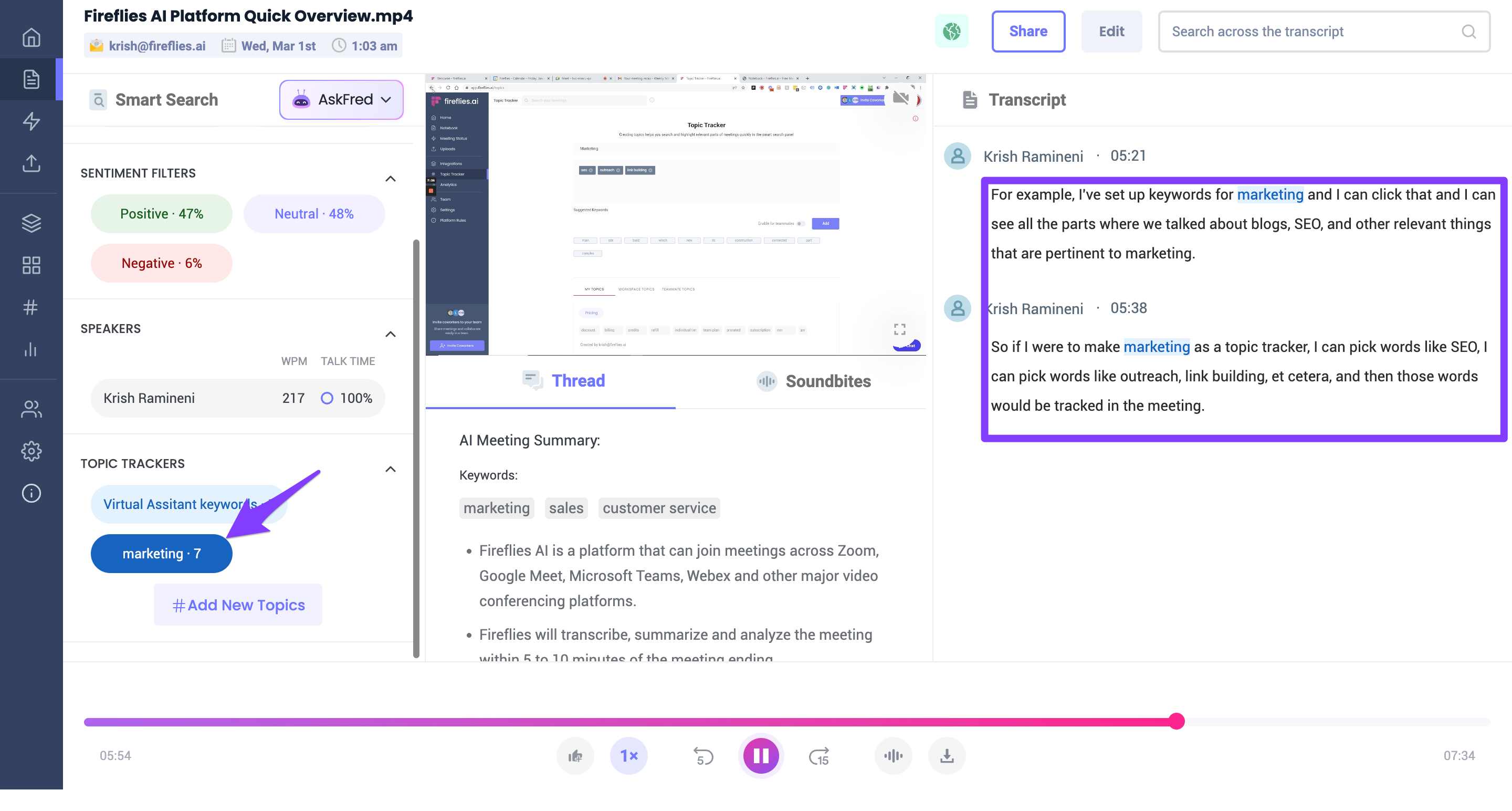 Related article: How to set Fireflies to never miss your meetings (auto-join settings)
By creating custom topics, you can filter through your meetings and calls faster.

Topics

help you track, organize and search your call data.
Related article: How to analyze and review key insights from your meetings
How to Create Custom Topic Trackers
On your Fireflies dashboard, go to the Topic Tracker by clicking on the menu on the left. Enter the topic name and keywords on the given fields.


Click the

Add

button. You'll find your topic with its keywords in the

Existing Topics

section at the bottom.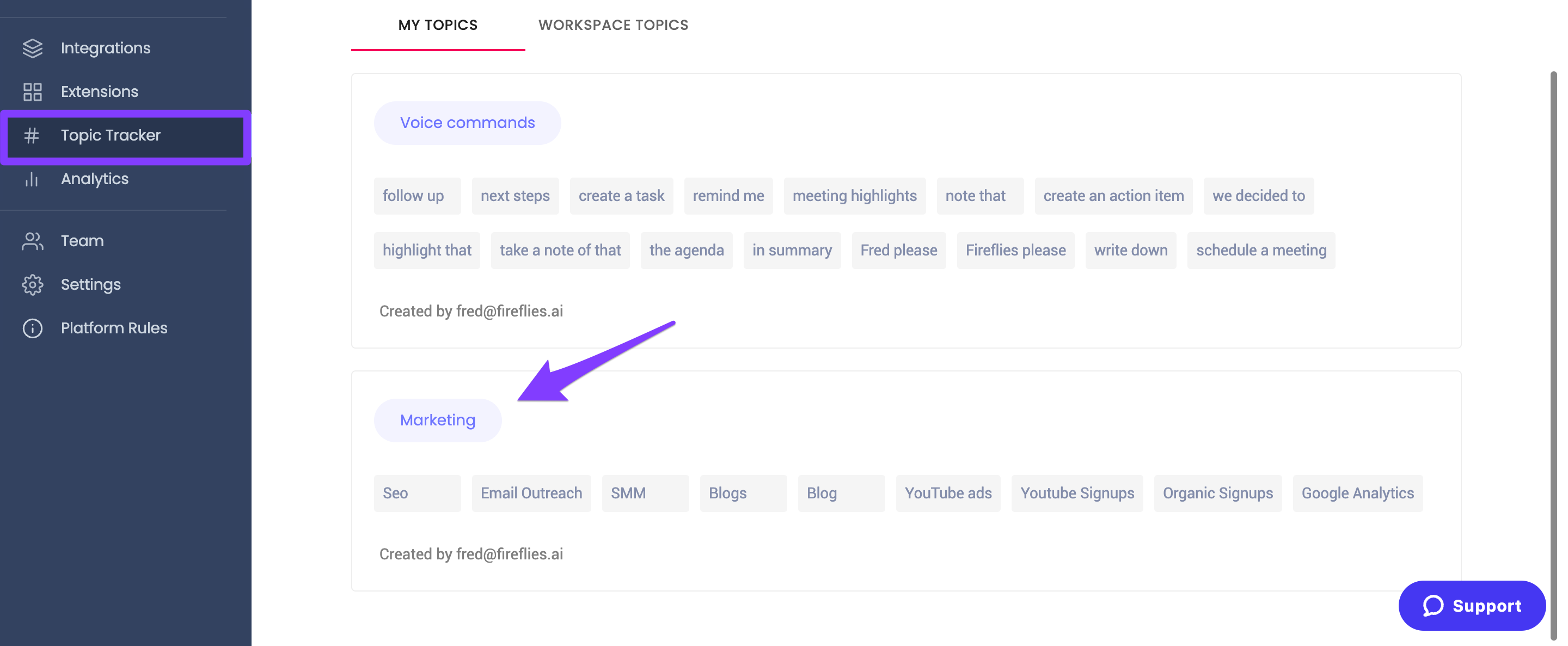 Related article: How can I use topic trackers to trigger my integrations?
How to Use Topic Trackers
Go to your Notebook.

Find your meeting and click the title.

On the meeting page, the

Smart Search

section is found on the left. Scroll down to the Topic tracker section. Click the topic and/or keywords you'd like to find on your transcript. The transcript will show the lines where the words were mentioned.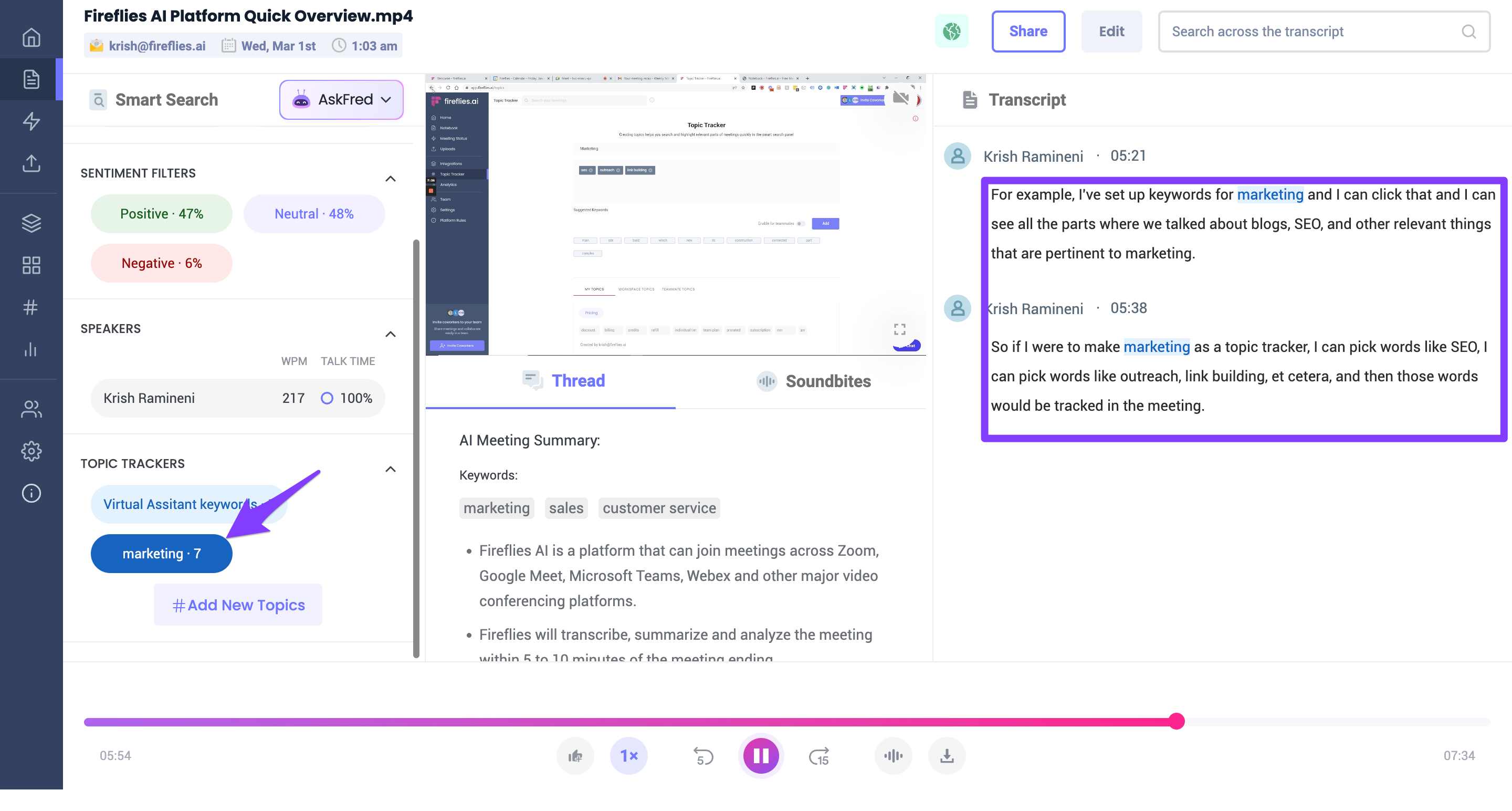 Hope this article helped you set up your own custom topic trackers in Fireflies. You can use topic trackers to trigger integrations and also automate workflows using voice commands.
Note: Topic trackers are available only in the Pro or Business tiers.
Related article: How to use voice commands to create tasks in project management tools
If you still have any questions on using Fireflies, feel free to ask your questions here.