In this article, let us see how to highlight important moments within your meetings.
How to highlight important moments in a meeting?
Fireflies allow you to flag important moments of your meetings that you or your teammates can refer back to.
Log in to your Fireflies account and then click Notebook on the main menu found on the left. On your Notebook, click the meeting you want to access.
Related article: What is Fireflies Notebook?
This takes you to the meeting Notepad. Here you can find all the meeting markers at the bottom right below the Threads.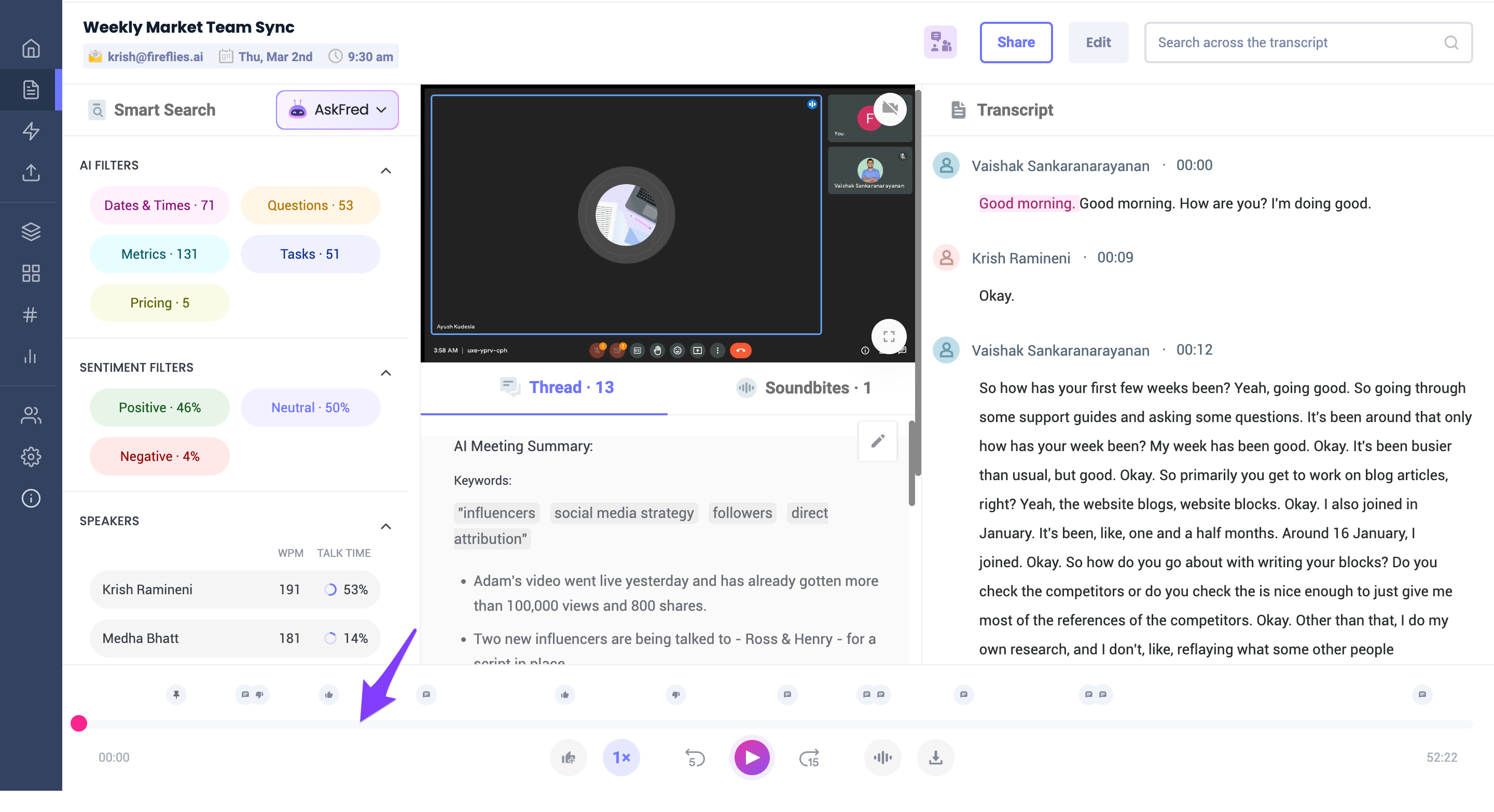 Like, Dislike, or Pin
To highlight a particular moment, you can seek the audio to that point. You can then click on the thumbs-up icon on the meeting seeker. This allows you to like or dislike that portion of the audio.

To remove a like, dislike or pin, hover over the icon and simply press the X to remove it.

Leave a comment or Note
You can also seek the audio at a particular time, then go to the Thread section and leave a comment. The comment will then be time-stamped to that chosen time. You will also be able to see a comment icon on the meeting marker.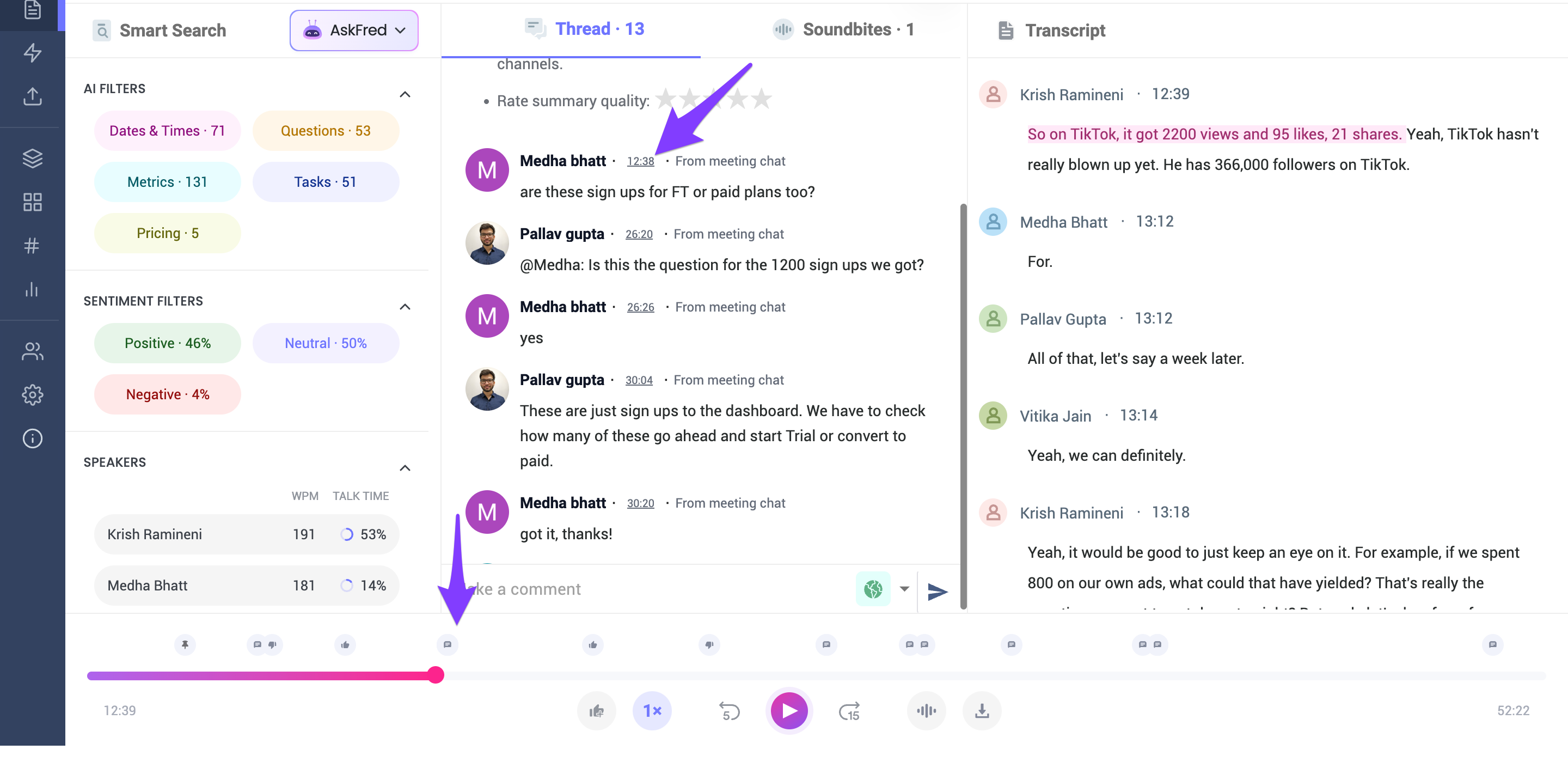 Related article: How to Add Notes or Comments
Create Sound Bites
You create soundbites or small call snippets by highlighting a very important part of the call on the transcript and clicking on the create soundbite option.
This creates a soundbite and places it within the Soundbite section.
You can edit the soundbite by clicking on the three dots and selecting the edit option.
Here you can change the title, the start and end duration, and click on save. Now, your team can listen to this snippet instead of listening to the entire call.
Related article: How to create a sound bite
Hope this article helped you to highlight the important moments in your meetings. If you have any doubts on how to get the best out of your meetings, drop us an email at support@fireflies.ai