Fireflies allows you to flag important moments of your meetings that you or your teammates can refer back to.
1. Log in to your Fireflies account and then click Notebook on the main menu found on the left.

2. On your Notebook, click the meeting you want to access.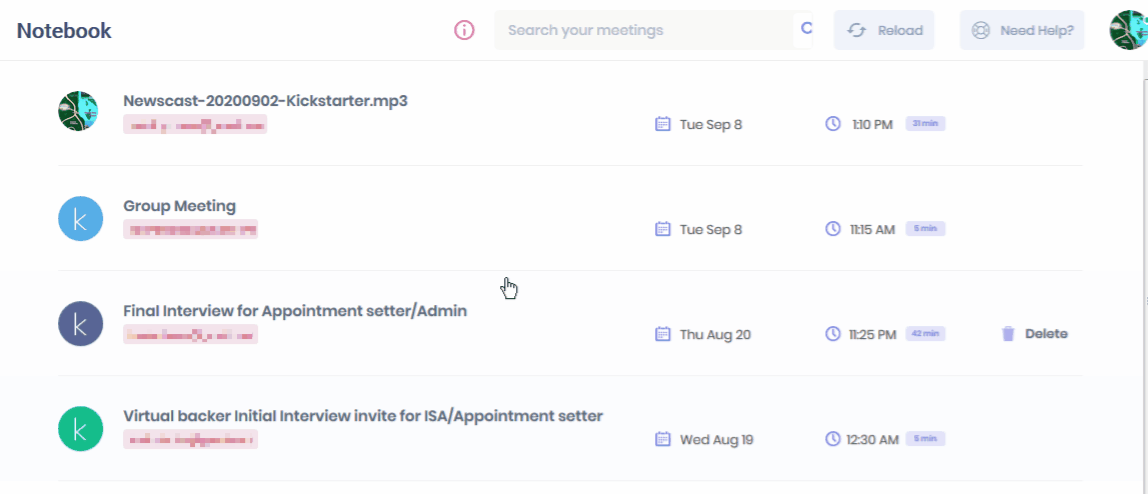 3. At bottom of the page, you'll find the audio bar. To add markers, click any of the buttons Pin, Thumbs Up or Thumbs Down at any part of the timeline.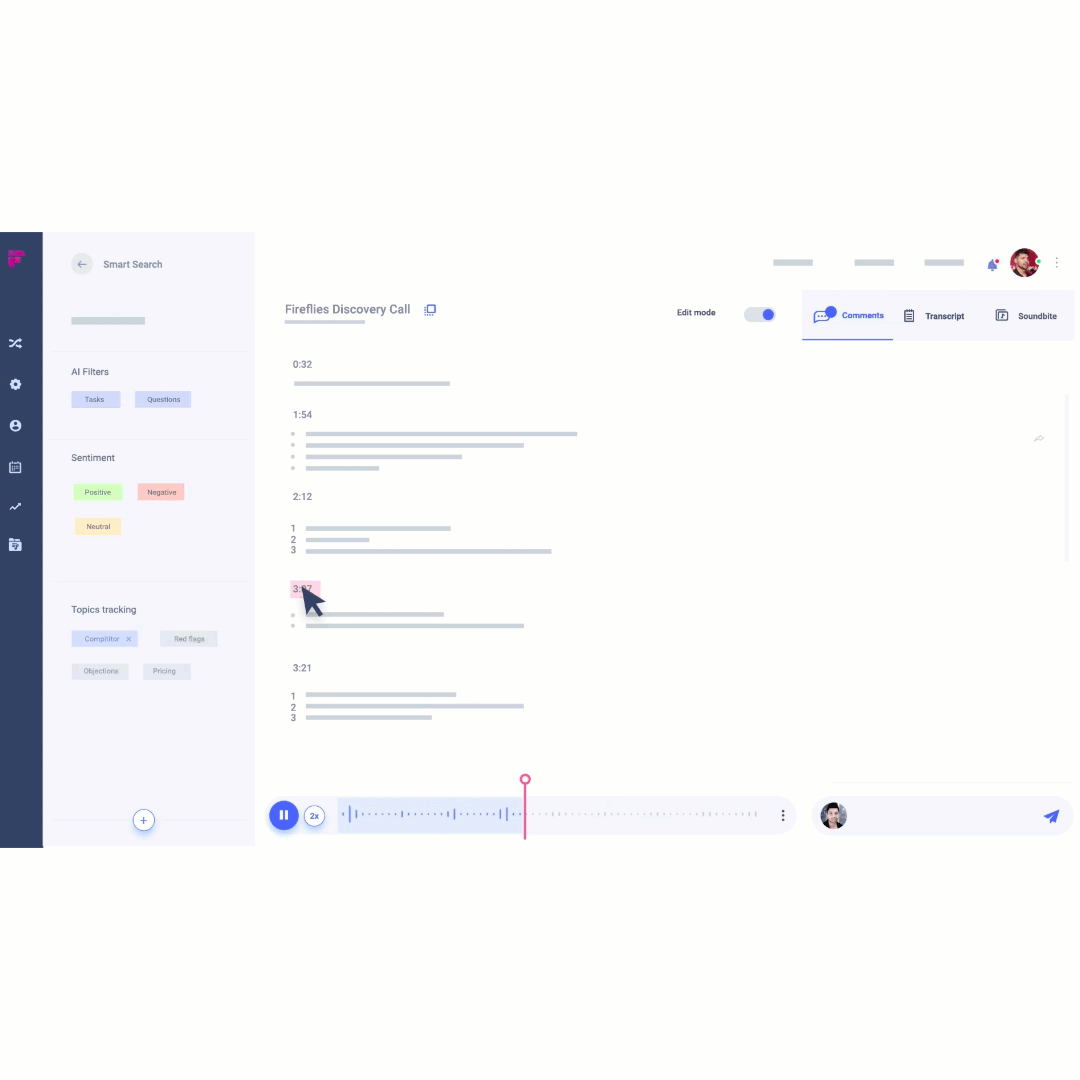 To remove any marker from the audio timeline, just hover over the marker and click X.



Related articles: