What if your meetings run over the scheduled time?
Fireflies will stay for up to 30 minutes past the scheduled calendar end time. After 30 minutes, Fireflies will leave the meeting.
The maximum duration that Fireflies can stay in a meeting is 120 minutes.
If you need to extend, use the Add To Live module in your Dashboard. Enter the meeting name, duration, and URL.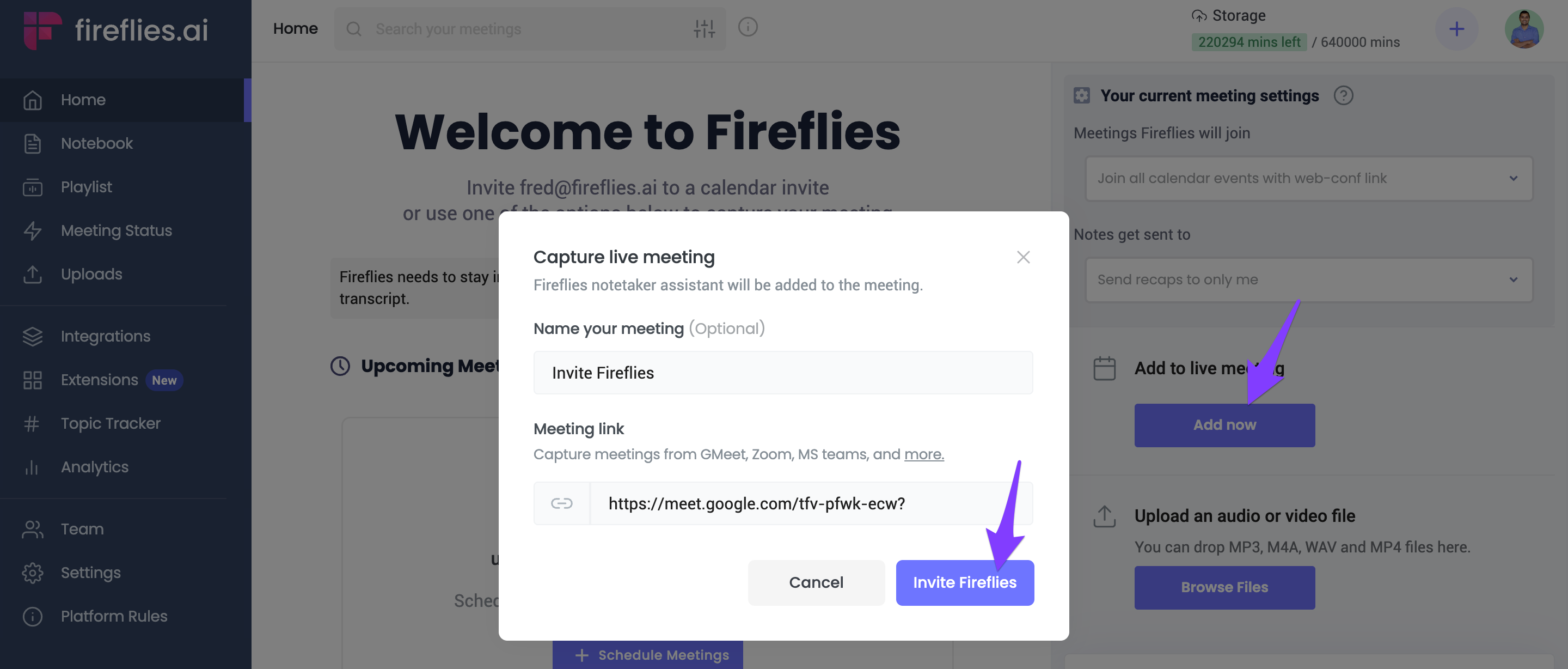 This tells

Fireflies.ai Notetaker

to immediately join the meeting. It will ask permission to enter, and the Meeting Host will receive a prompt wherein he or she would have to

Admit

it to allow recording and transcription.

Related article: How Does Fireflies Join Meetings?
If you've any questions related to Fireflies, feel free to drop us an email to support@fireflies.ai